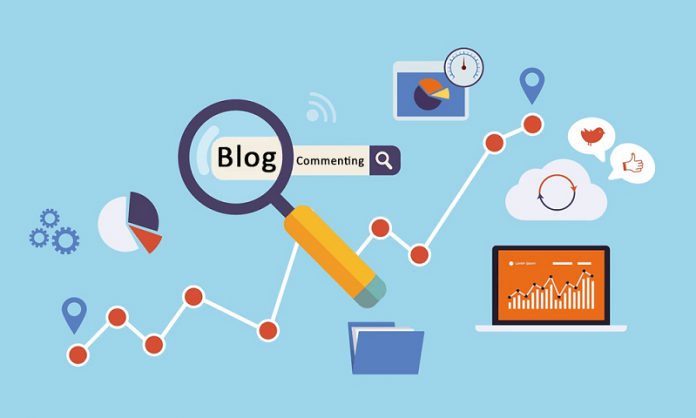 Nowadays, blogs are widespread. Almost every niche has dedicated blogs since they allow people to post about topics they want to read and build online communities. Blogging allows blog owners to see what their readership's opinion is.
Moreover, blog commenting is one of the most common and easy link building methods  available to everyone. If you decide to comment on a blog post, you first need to read the entire post, so that you can write a constructive comment. What you get in return is a valuable backlink.
Before you comment on a blog post, you have to enter your name, email address, website, and your name usually becomes a link back to your website. However, if you do not want to do this all by yourself, there are many great companies that offer blog commenting services. Blog commenting services involve commenting on various blogs and posting links of a website with them in order to increase the ranking of a certain website in the search engine results.
In case you want to use a blog commenting service, but don't know where to start, here is our list of 10 Best Blog Commenting Services.
Promoting Webs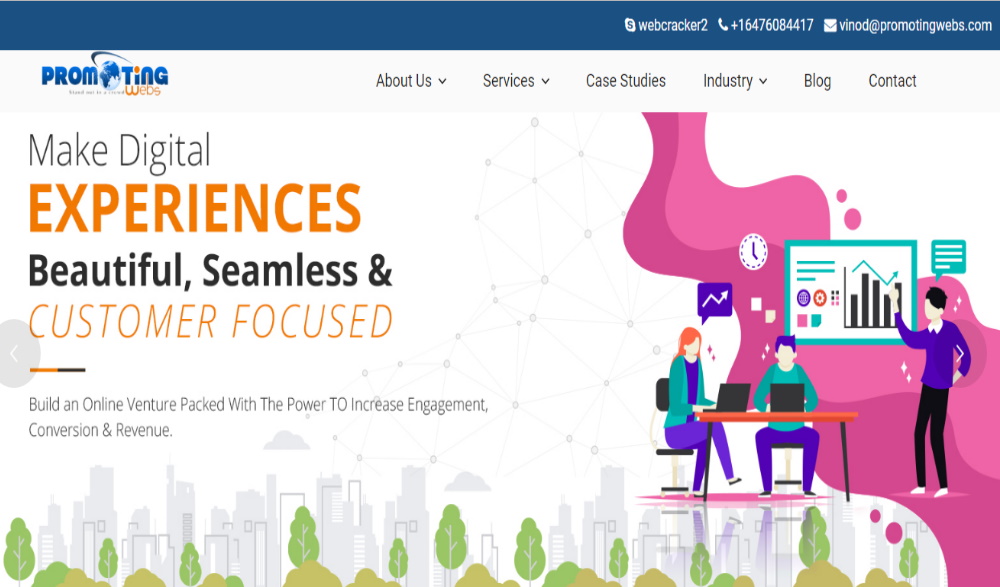 Promoting Webs consists of a group of web promoters who offer personal and targeted SEO services. They make sure their customers are always satisfied with their services and support. Even though they have more than 7 years of experience in this business, they are still affordable.
Their blog commenting service is aimed at link building. This is what they promise to provide you with if you choose them:
Manual comment posting and they will contain at least 2-3 lines related to the article
They only post comments on high authority sites and sites with unique IPs
They permit deep linking for the inner pages of websites
Permanent and one-way links only
They make a genuine effort to do things right
They will try to post comments related to your niche
The minimum guarantee of 80% approval rate
Turn around time depends on packages
Their comments will be thought-provoking, so likely won't be moderated
They will write only high-quality comments, no spammy comments are allowed
They follow all of Google's guidelines to ensure the maximum power for your backlink
Gambling, casino, poker & dating sites are allowed. Porn is not allowed.
The links you get are permanent links for your website and are one way only
Pricing
Promoting Webs has 5 different blog commenting packages, which they update regularly. In their case, quality comes at reasonable prices.
100 Blog Comments cost $150 (time duration is 10 days)
150 Blog Comments cost $225 (time duration is 12 days)
200 Blog Comments cost $300 (time duration is 15 days)
300 Blog Comments cost $450 (time duration is 18 days)
400 Blog Comments cost $600 (time duration is 22 days)
Once you pick a package that best suits your needs, you will have to send the following details to their email address – marketing@promotingwebs.com
Your website URL (sending more than one URL is allowed)
You can send up to 5 anchors. In case you are ordering higher packages, then you can send a few more anchors.
Deep link URLs are also allowed
If you want to read more about Promoting Webs, click here.
Ribbun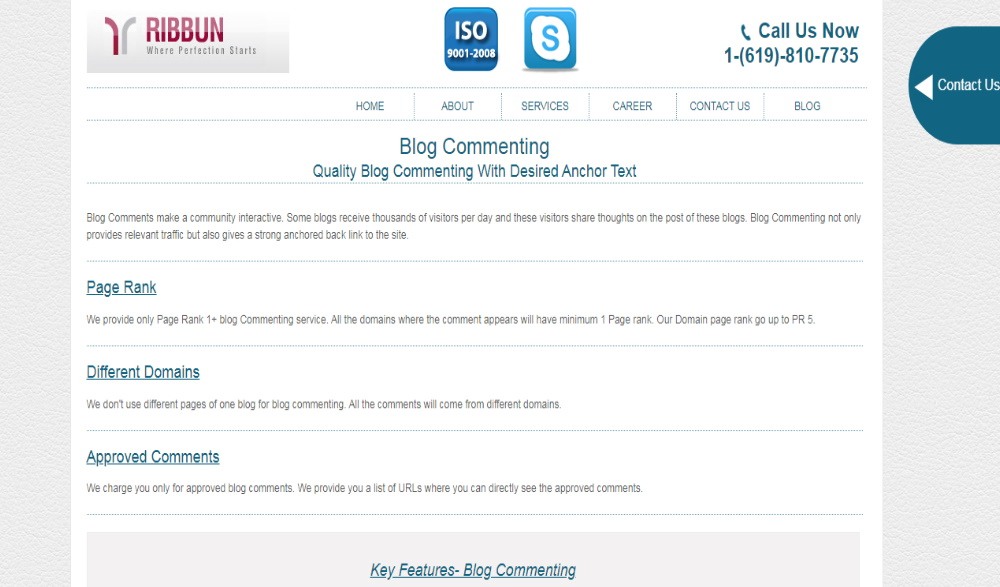 Ribbun is a company that has been steadily growing since it was established. They offer social media and SEO services, as they provide their customers with satisfactory results and help them to enhance their online presence.
These are their key features when it comes to Blog Commenting:
They provide all PR 1+ blog comments
You do not have to worry about them commenting on the different pages of the same blog because they never do it
Gambling, casino and dating sites are allowed
Only approved blog comments get charged for, comments 'in moderation' aren't charged
They are available on Skype and other communication platforms 24/7
They will do the job in up to 10 days
Pricing
Three different pricing packs are at your disposal:
Trial Pack which includes 20 do follow comments for $19
Gold Pack which includes 40 do follow comments for $35
Platinum Pack which includes 60 do follow comments for $48
If you would like to know more about extra benefits they offer and their pricing, click here.

Clicks Bazaar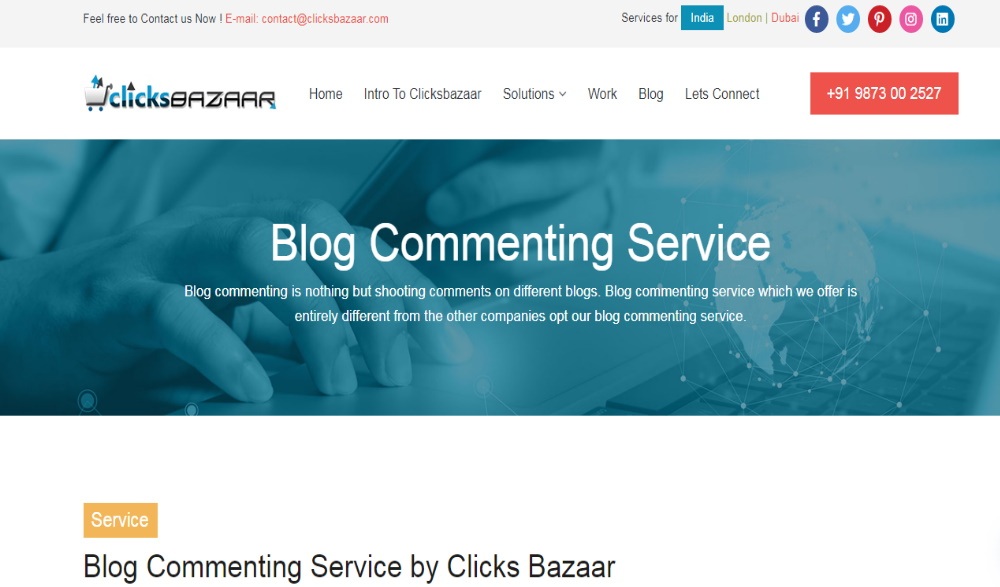 Clicks Bazaar was established in 2007 and it has been dominating the field of Internet marketing ever since. They offer a huge list of services and blog commenting is just one of them. Clicks Bazaar guarantees moderator's approval and they promise they will get it for you.
The features of their blog commenting service:
You will be able to choose commenting packages with 50, 100 or 200 blog comments
They will embed comments with the anchor text in the content using the main keywords that you choose
They have a group of blog commenting experts that strive for superb results
Casino, dating, and gambling sites are allowed but porn sites are not
The delivery of deep links is also ensured
All the comments posted possess the do-follow attribute
Every comment will be relevant
They use only high PR blogs
The top benefits that you get if you choose Clicks Bazaar include: unique comments with minimum 20 words that are posted manually, high comments approval rate and high-quality backlinks without any link exchanges.
Pricing
The exact pricing information is not available on their website. You will have to contact them via email, and see which types of packages they offer.
If their service caught your eye, be sure to read more about them here.

AdroitG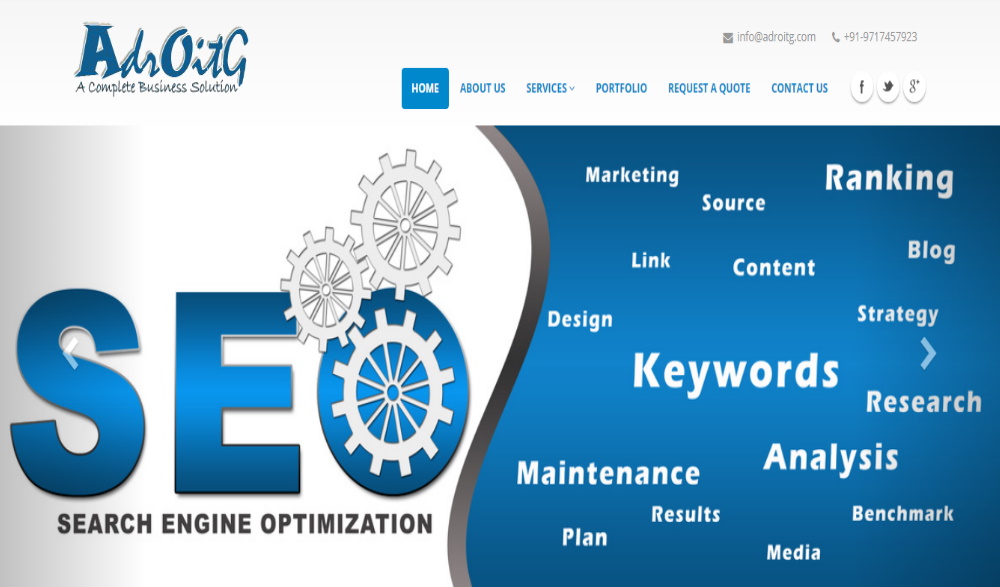 AdroitG is a customer-oriented company. Tell them what you want and they will do everything to deliver you the best possible results. They primarily offer website design and development services. However, the huge demand for their services recently made them expand their business and now you can hire them to write blog comments for you as well.
The key features are:
Their blog comments are flexible
They offer a minimum cost for do-follow blog comment links
You do not have to worry about the links being active, because they remain active for at least 2-3 months
They create report listing pages to submit comments by website viewers
They also offer different blog commenting packages with scalable prices
Additional features include: the comments become visible on your website only when they are approved, you do not have to worry about the moderator's approval and most importantly, they post all their comments manually.
Pricing
In order to get more information on their packages and pricing, fill out a Contact Us form with your requirements and you will get more details about their excellent and cost-effective services.
If you are interested in AdroitG and would like to hear more about them, click here.

Movinnza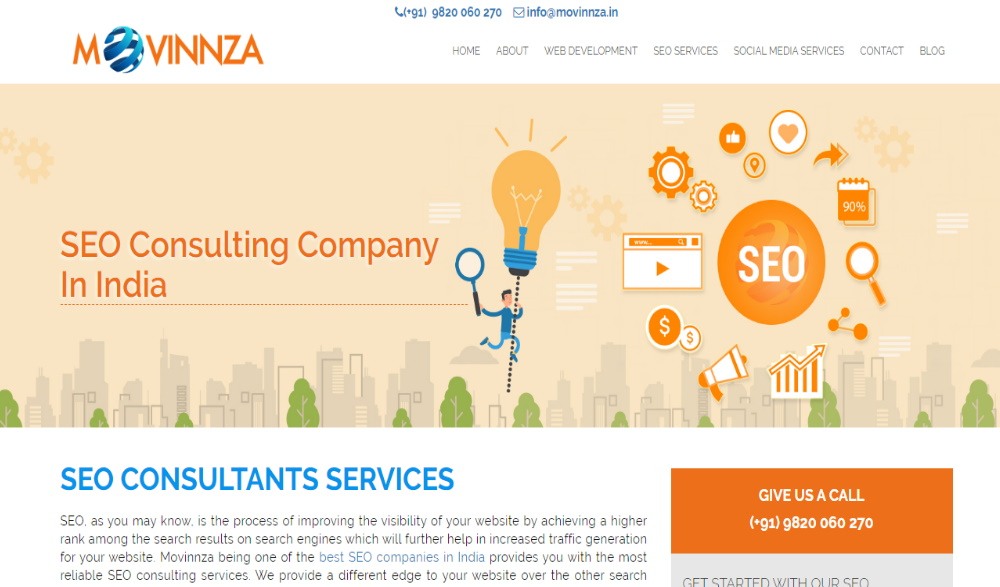 If your search for SEO, social media management or any IT related infrastructure, Movinnza is the right place for you. They are skilled in everything they do, so why would blog commenting be an exception?
With their professional help, they will make your website ranking in the search engines go up in no time. What they provide are well-written comments published with IP addresses from the countries of your choice.
Pricing
They offer a number of packages, but you will have to get in touch with their technical experts to get more info. You can do that by sending them an email to info@movinnza.in or by filling out a Contact form.
They have also written an entire article on blog commenting, which you can check out here.

Creative Web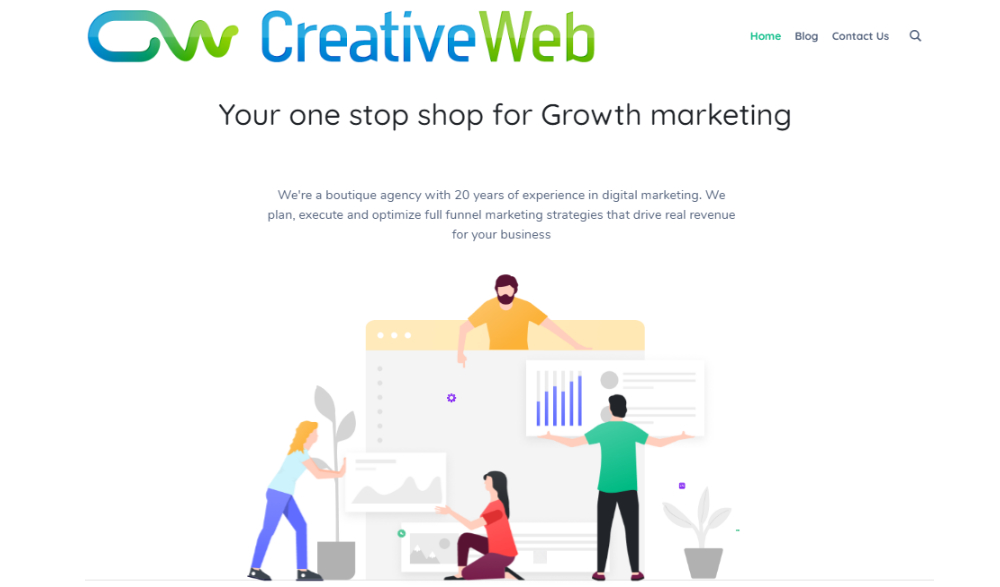 At number 5, we have Creative Web which is a content writing company that provides only the highest quality blog comments. Apart from that, they offer SEO services, web designing and development services, reputation management services, content submission services, social bookmarking and link building services.
The most important features of their blog commenting services:
Their blog commenting service is affordable
Their blog reviews are significant
A report in the form of an excel sheet that you get once the job is finished
It is important to note that you will be provided with the most relevant and genuine blog commenting service.
Pricing
Contact them via https://creativeweb.it/contacts/ to get more information on their pricing schemes for the blog commenting service.
Since this is the only company on our list that specializes in content writing, click here to learn more about the other content writing services that they offer.

Bulk Comments
The first question Bulk Comments ask when you open their website is "What good is a blog with no comments?" You have probably asked yourself the same and that is likely why you are here reading this article.
There is not much information on Bulk Comments in general, but there is enough information on their blog commenting service. They claim that they are the main source for relevant comments. But you will get more than that if you decide to go with them.
In fact, here is exactly what they offer:
Their relevant comments are made by different people in their large global network
They also write their comments from multiple IPs and browsers in order to guarantee better SEO and traffic rankings
Guaranteed customer satisfaction
Pricing
When it comes to pricing, Bulk Comments offers 5 affordable packages:
$25 for 100 comments (TAT: 4-10 days)
$50 for 250 comments (TAT: 10-15 days)
$90 for 500 comments (TAT: 15-20 days)
$125 for 750 comments (TAT: 20-25 days)
$155 for 1000 comments (TAT: 25-30 days)
If this was not enough for you to decide in favor of this company, you can read more about them here.

RobinGupta.Com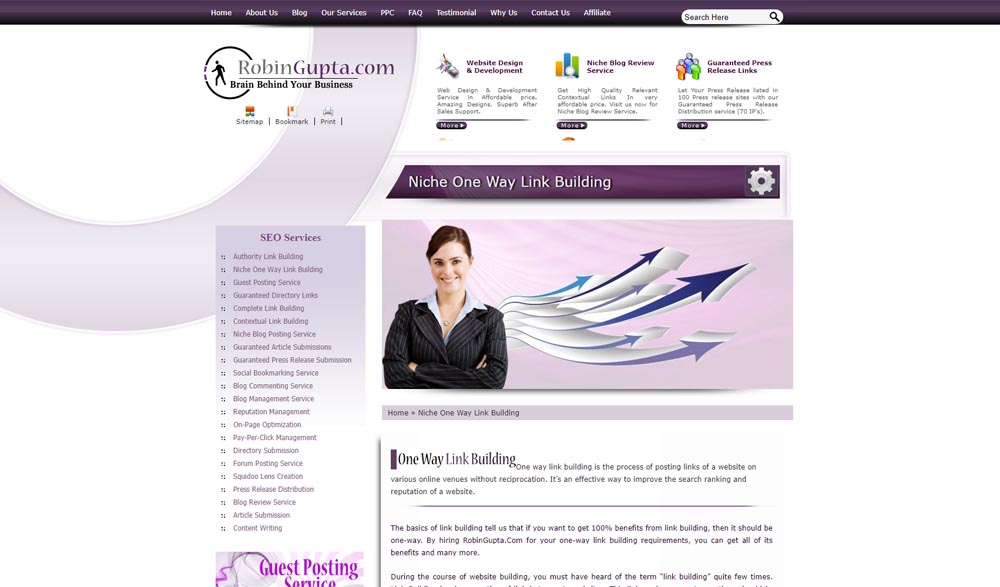 RobinGupta.com is the most popular SEO Service in India. Promotion is the key to online business and they can aid you down this path with high-quality link building services.
As far as their blog commenting service is concerned, they provide it with a twist. It is targeted towards link building, but it is different from the other link building methods.
Besides getting a good backlink, they also create a positive image of your company or website.
This is why you should hire them:
They submit your comments manually
They follow all of Google's guidelines in order for you to get the maximum power from your backlinks. No spam!
Gambling, casino, poker & dating sites (but no porn) are allowed
Minimum guarantee of 80% approval rate
All their comments are unique
The links are permanent for your website
They also allow Deep Links
Permanent and one-way links only
They make a genuine effort
They will provide you with detailed reports
Pricing
RobinGupta.com also offers 5 different pricing packages:
100 Blog Comments for $125 (10 days)
150 Blog Comments for $180 (12 days)
200 Blog Comments for $240 (15 days)
300 Blog Comments for $350 (18 days)
400 Blog Comments for $450 (22 days)
After you choose the package that is the best suited for you, you will have to contact them via the email Support@RobinGupta.com with the following information:
Your full name, which will be used for communication
The email address where you want your report to be sent to
Anchor text (your main targeted keywords)
Website URL – Page URL (inner pages are allowed)
If you want to know more about Brain Behind Your Bussines, click here and explore their website.

SubmitShop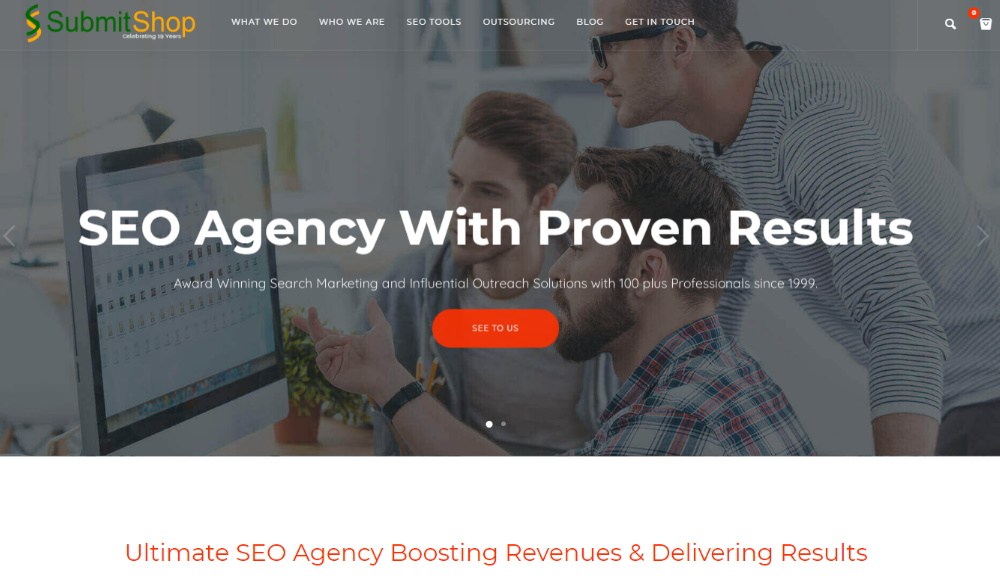 We are coming closer to the number 1, but first let us see who finishes as the runner-up on our list. Submitshop is a search engine optimization submission, web promotion, internet marketing and ranking placement company specializing in search engine submission, website optimization, internet marketing and other web promotion services. They have been in business for 15 years and they know their game.
They also offer a blog commenting service and this is what they promise to deliver if you opt for their services:
Unique, original blog comments relevant to the blog posts
Comments will be accurate
They will provide natural links of your products or services
They only work with Google indexed blogs
They comment with different users, IP addresses and browsers
They also write comprehensive reports with white-label reporting for the client
Pricing
SubmitShop offers 3 pricing packages: basic, premium, and enterprise. Here is what each of these packages includes:
Basic
20 blog comments for $60
Duration: 10-15 days
Manual work
One-time reporting
Premium
50 blog comments for $115
Duration: 20-25 days
Manual work
One-time reporting
Enterprise
100 blog comments for $200
Duration: 30-45 days
Manual work
Dedicated account manager
If you want to know more about SumbitShop and how they do business, click here.

Adss30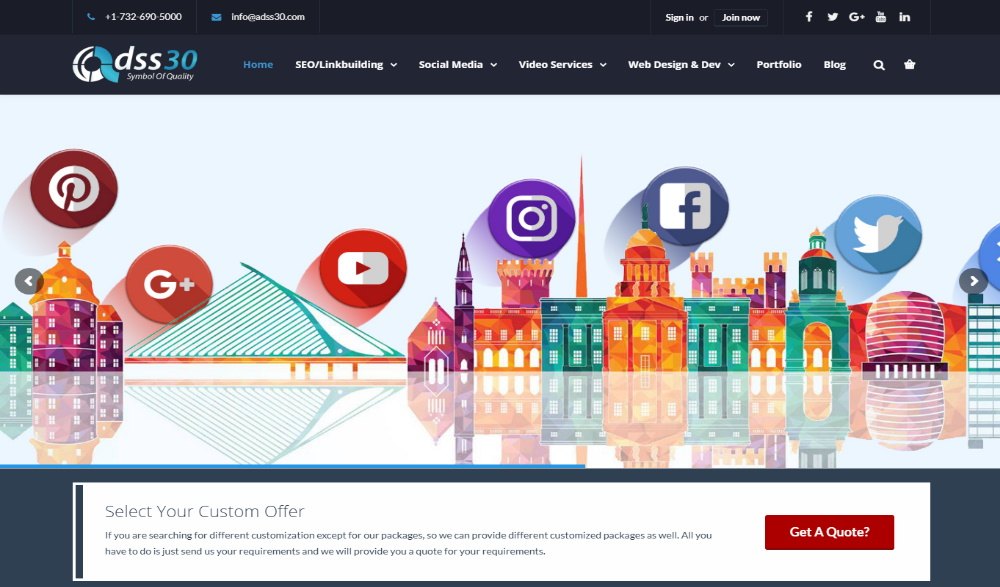 Last but not the least, Adss30 takes the first place and for a good reason. They provide you with the complete package of SEO and Web Designing services.
When it comes to the blog commenting service, they specialize in niche-related blog commenting. It is done manually, so you do not have to worry about anything – you are completely safe in their hands. They claim that their service is completely secure and one of the best link building strategies, which doesn't seem far from true.
The additional features that they offer:
Unlimited keywords and inner links
They will use an anchor text with a heavy emphasis on your brand
You can provide the root domain and deep links, and they will use them
Generic comments are used for each link
Comments are based on the sentence level, one sentence per comment
They will attempt to post on blogs with up to TF10+ domains
Pricing
7 pricing packages are available:
Package 1 – 50 blog comments cost $12
Package 2 – 100 blog comments cost $22
Package 3 – 200 blog comments cost $40
Package 4 – 500 blog comments cost $95
Package 5 – 1000 blog comments cost $185
Package 6 – 2000 blog comments cost $360
Package 7 – 5000 blog comments cost $875
However, this is not everything. You can also choose one of their niche-related daily link building services package:
Package 1 –10 blog comments a day for 30 days, $60
Package 2 – 20 blog comments a day for 30 days, $115
Package 3 – 50 blog comments a day for 30 days, $270
Package 4 – 100 blog comments a day for 30 days, $520
The only thing you need to do is send your niche, spun anchors, and sites. They will do the rest.
In case you want to read more about them, click here.
This concludes our list of 10 Best Blog Commenting Services. We wanted to present you with all the relevant information on the given topic, but you can always read more if you are particularly interested in one of the services listed here.
We hope this article helped you find the perfect blog commenting service for you and if not, we hope you at least understand the importance of blog commenting a bit better now.