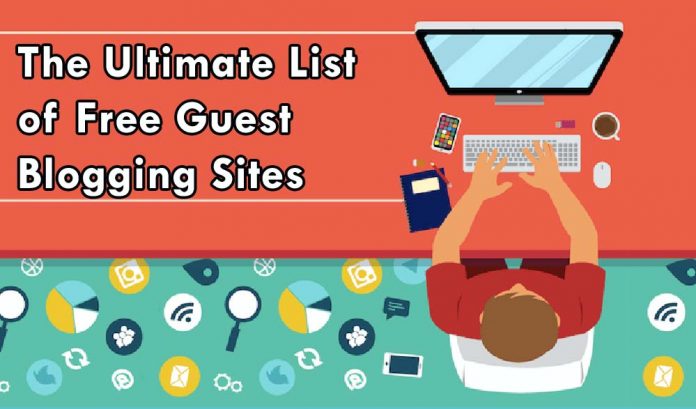 One of the best methods for building links has to be guest posting, which has gained popularity in recent years. Many big and famous blogs enabled guest posting and thus gave an opportunity to everyone who wanted to make their knowledge and skills known to a wider audience. Guest posting became a source of income for some who made this their full-time job.
However, there are still some people who consider guest posting a waste of time since many blogs have strict guidelines that you have to follow in order for your guest posts to be accepted and this means that many guest posts end up unpublished. That is why it is better to follow these guidelines to the letter. If you think you cannot meet them, then you shouldn't bother at all.
What follows are the benefits of guest posting:
You can acquire backlinks which can attract more visitors to your blog/websites (bear in mind that not all blogs/websites allow backlinks).
If you have a small blog, this is a great opportunity to become a part of a larger platform.
You can gain popularity since other blog/website owners can notice you, praise your work and want you to contribute posts to their blogs/websites as well.
If you are thinking about submitting a guest post, but do not know where you can do that, here is our list of Free Guest Blogging Sites.
Medium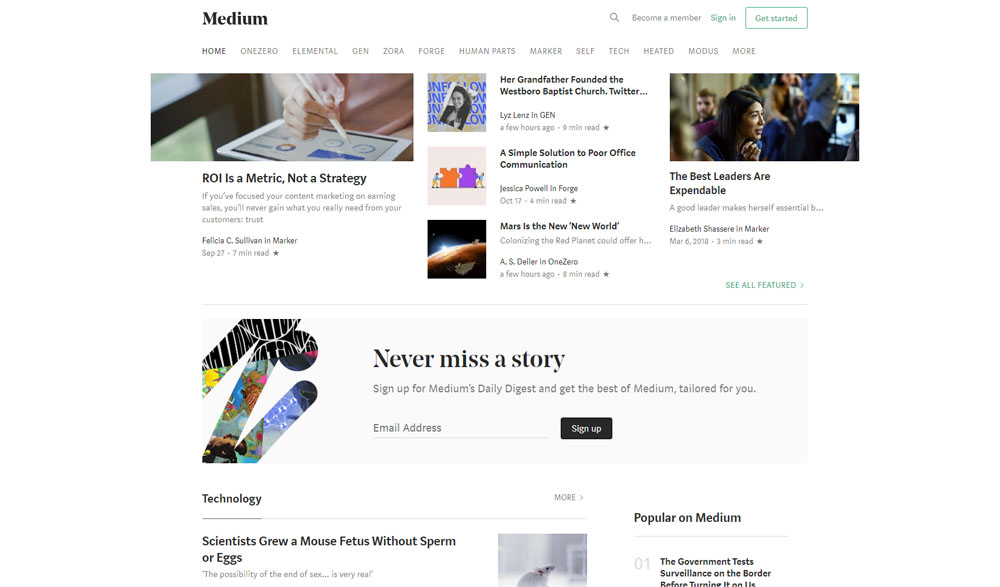 Medium is a publishing platform that allows you to share your stories and ideas with the rest of the world. A wide range of topics are covered on their site and you can always check what has been covered before to make sure you do not write about the same topic twice.
They do not have strict requirements when it comes to publishing on their site, but here are a few that you have to fulfill in order to be able to write a story:
Click on the avatar image in the top-right corner of the page to open the menu and click Write a story. To do that, you will need to be using one of the supported browsers, which you can check here.
The next thing you need to do is enter a title and a subtitle, if you want to, and do some basic formatting of the text. To get more details on formatting, click here.
After that, it is advisable to add an image. If you're not sure how to do it, click here to learn.
You can also add media embeds such as YouTube videos or tweets
And lastly, publish your draft.
Guest posts are FREE.
All published stories are immediately visible and available for anyone on Medium.
WordPress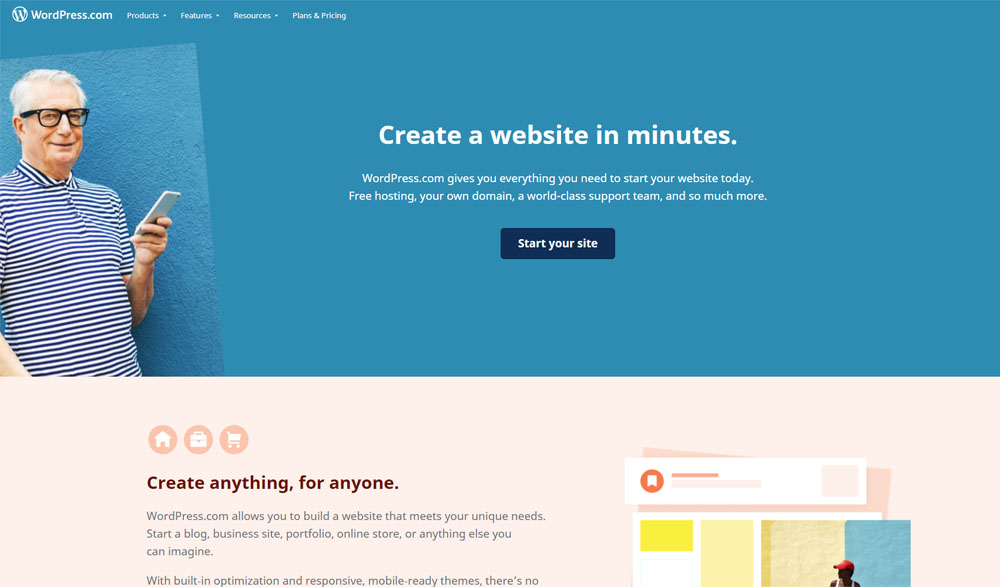 WordPress is a platform that allows you to create a free website or blog whose features include a plugin architecture and a template system.
There are two ways in which you can submit a guest post on WordPress.
The first one would be through registration. But for this, an author has to set the User Roles to Contributor. This way anyone can register and submit a post leaving the author with low-quality content or drafts.
The second one is User Submitted Posts. The author needs to have User Submitted Posts plugin installed in order for this to work. If the author chose this option, users will not have access to content tools within the WordPress system.
Either way, you can publish guest posts for FREE.
Web Design Ledger
Web Design Ledger is a website that covers the topics of web design and web development, and it is a dream come true for everyone interested in these fields.
They do not state any particular guidelines for submitting a guest post, but it is always advisable to go through their website and check what they mostly write about. They are constantly looking for web designers who are passionate about what they do and even more passionate about sharing their knowledge.
The submitting process is pretty simple, use this Contact form to contact them and send along some links to your work or writing to writing@webdesignledger.com. Most importantly, it is FREE.
Daily Blog Tips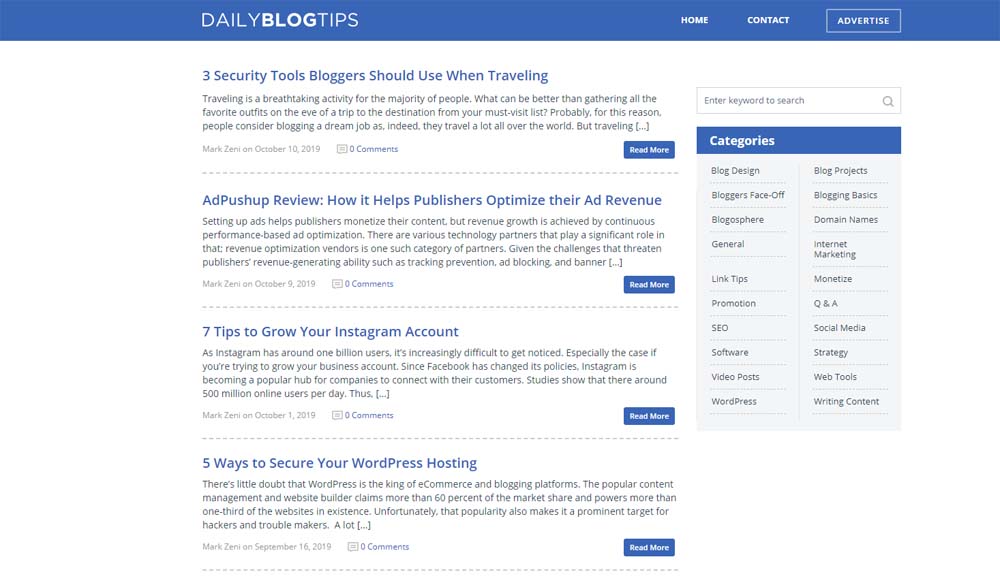 Guest posts on Daily Blog Tips usually get published on Mondays and Wednesdays. If your guest post is related to blogging, internet marketing or it has something to do with your personal experience, you can submit it on Daily Blog Tips. But before doing that, here are some guidelines that you have to keep in mind:
Your post must be original, plagiarism is not allowed
You are not allowed to publish your post anywhere else
You can include one link in the byline
You have to format your post as an HTML document
You have to use H2 or H4 for subheadings
You have to include the author byline at the bottom
You can send your guest post to the email address daniel@dailyblogtips.com. You can include your post in the email itself or as an attachment. He checks the guest posts twice a month, so you need to be patient. The process of submitting a guest post is FREE.
Inc42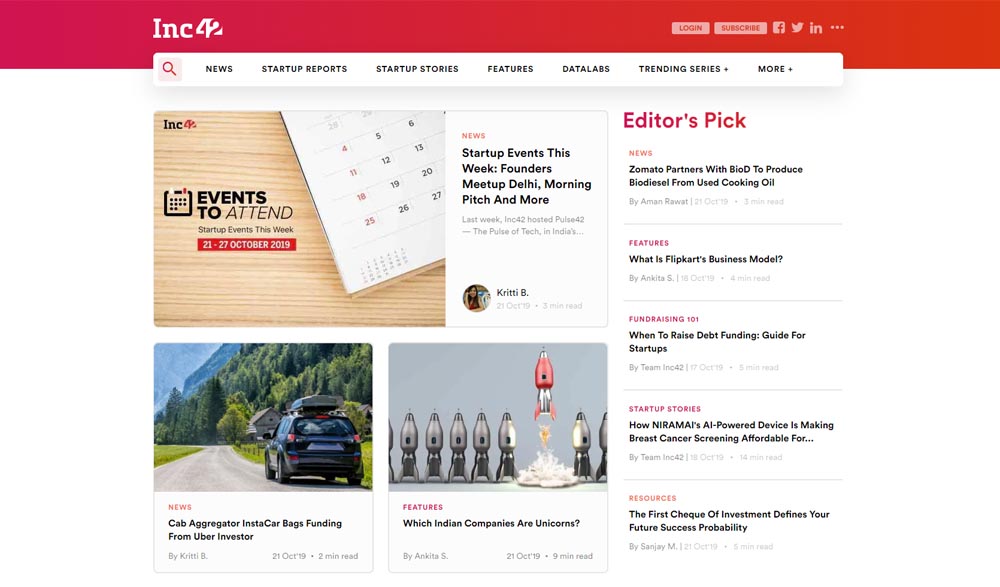 Inc42 is based in India, and it is a media and information platform that produces news and analyses about technology, startups, and business.
The types of guest posts that they accept:
Articles that have insights about a particular domain/industry in the startup ecosystem
Articles can be in the form of advice
They also accept listicles, but they should not be promotional
You can share your personal experience from an entrepreneurial journey
Articles about a specific sector update or change
Before submitting a guest post, be sure to follow all of the instructions given below:
Articles should not be in the form of a press release since they can promote any type of content or brand
Use only the .docx format
Articles should contain more than 500 words, and they should be original. You can post a suitable reference or a backlink where needed
However, do not include more than 2 backlinks
You should include a relevant image as well
Use pointers and subheadings
Content has to be backed by data wherever necessary
No plagiarism is allowed
You can submit your post by emailing them at editor@inc42.com or by filling out a Contact form. It is FREE.
StayMeOnline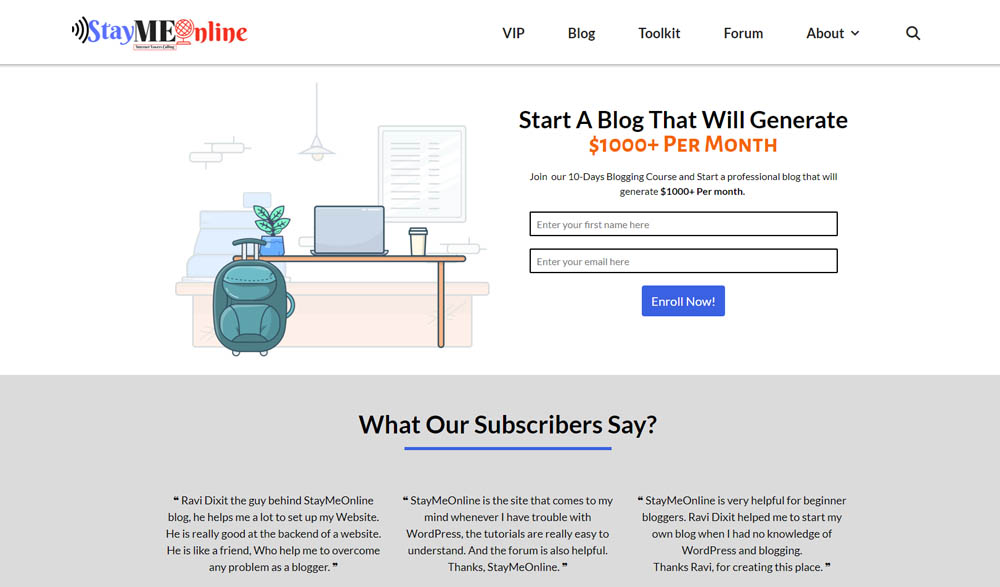 If you are a beginner who would like to learn more about blogging, affiliate marketing, SEO, and how to make money online, StayMeOnline is the right place for you.
First, you will need to explore their blog to get an idea of what they expect you to write about and after that, you will have to write something that the readers want to read.
Here are some relevant topics: SEO, SMO, Blogging Tips&Tricks, WordPress Tutorials and WordPress Themes & Plugins, Make Money Online, Make Money on YouTube and so on. They also have other requirements:
Post quality: The article should contain 600-1000 words. It should be complete and unique.
Credit: They give credit to individual's work and your article will be published with your name as the author. You should also give credit to images that you are using in your article.
Images: Include images where needed, such as how-to tutorials. If you do not include images, your article will be rejected.
Copyright: Copying content from other sites is strictly forbidden. Otherwise, you will be banned from StayMeOnline.
Comments: Authors are in charge of the comments on their posts.
If you understood all of this and you think you can make it, the only thing left for you to do is to contact them via this Contact Form and tell them more about yourself and the topics that you would like to cover. Submitting your guest posts is FREE.
ShoutMeLoud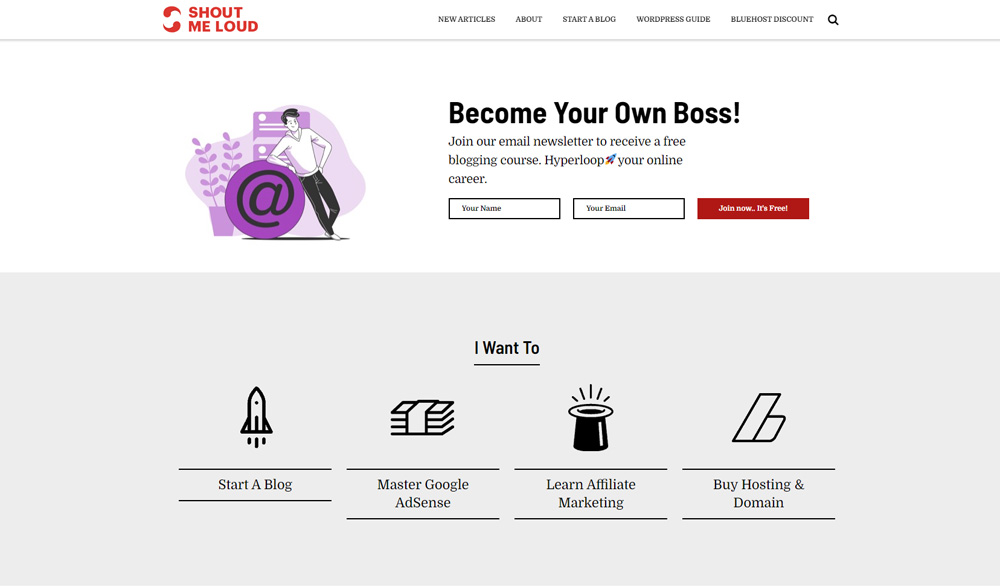 ShoutMeLoud is a blogging platform that has more than 735 bloggers who have contributed at least one guest post so far. New bloggers are encouraged to submit an original piece related to the topic of ShoutMeLoud in order to gain more popularity and have their work seen and recognized by a wider audience.
You can write on the following topics: blogging tips and tricks, blogging tools, and blog marketing, WordPress plugins and themes, entrepreneurship, making money online tips and ideas, social media marketing, online marketing, and inbound marketing, how-to articles, SEO tools, software and case studies.
What you should consider before publishing a guest post:
An article should contain at least 800 words and should cover the topic in detail. The content should be high-quality and the piece should be original
Give credit where necessary
Include images
ShoutMeLoud DOES NOT ALLOW ANY BACKLINKS
Plagiarism is also not allowed
An author is responsible for the comments on their post
You can submit your post via email Harsh@shoutmeloud.com with the following form:
Subject: Guest posting at ShoutMeLoud
In the body, you should mention the Suggested titles and outlines
And if your idea gets approved, they will create a new guest author profile where you can submit the post from the ShoutMeLoud dashboard. The whole process is FREE.
HubSpot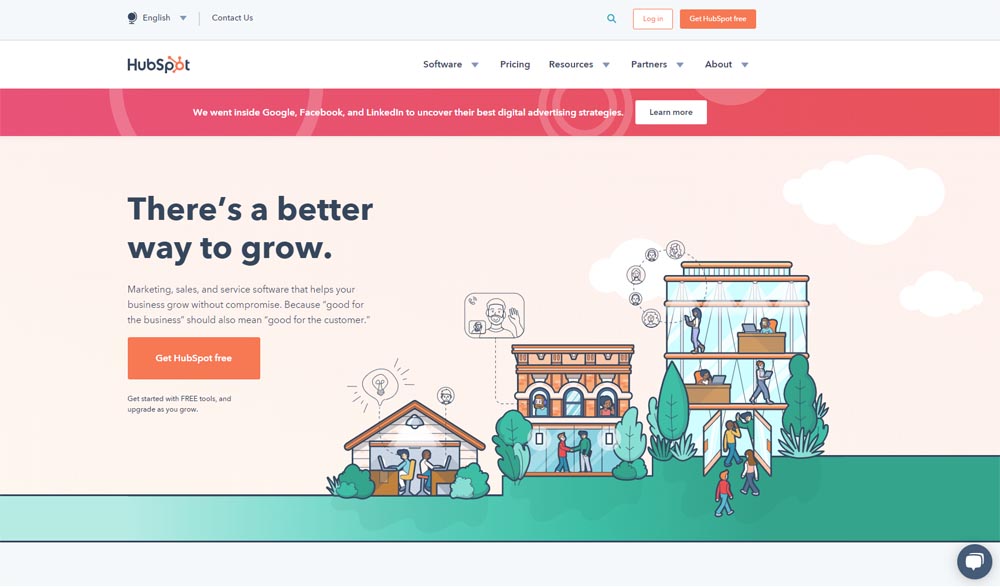 HubSpot was founded 10 years ago and their mission was to make an inbound world where business was emphatic, human, and personable. In short, they want to transform the market.
If you want to join them in their mission by submitting a guest post, please consider the following requirements:
Original concepts, arguments, and high-quality content
The tone of the article should reflect that of the Marketing Blog. So, it should be casual, yet helpful, and you should restrain from jargon and buzzwords
Proper use of data, quotations, and references
Do not use more than one link to your company's website in the body of the post
The submitting process is simple and FREE, just email them at guestpost@hubspot.com with the following included:
Your completed post as an HTML file or Word Document
Image files in a separate folder
A short biography including a maximum of one anchor text link to your website
If your guest post meets the standards, they will let you know, but getting a response can take up to 2 weeks.
MarketingProfs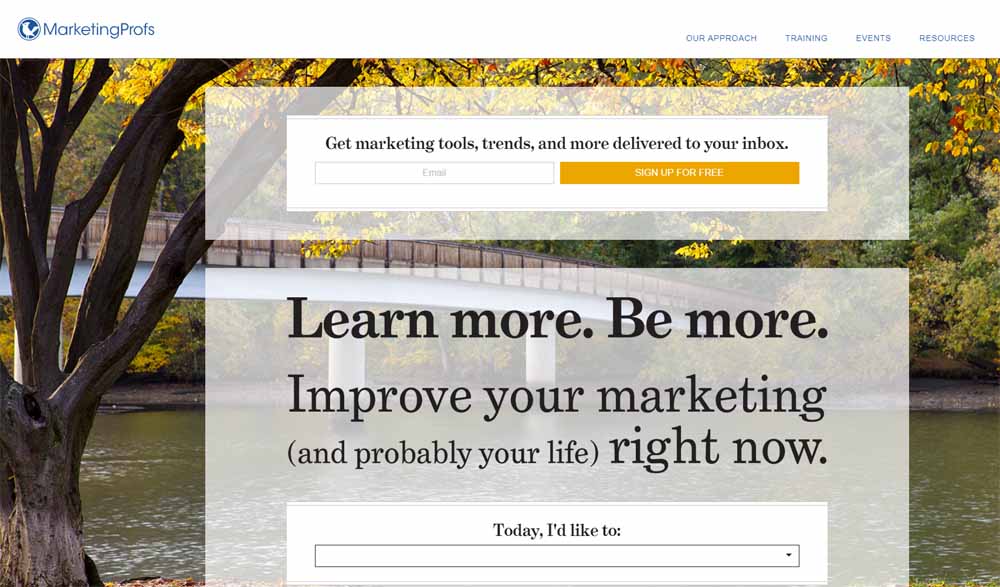 As the title says, MarketingProfs are marketing professionals and they publish articles that cover the latest trends in the marketing world.
And articles on that topic are what they want to see from you, too. Anything content marketing, email marketing, account-based marketing, lead generation & management, marketing metrics & measurement, value proposition & positioning, marketing operations, and marketing strategy related will do. When you pick a topic, consider choosing one of the 5 types of content they publish regularly: 'How-to' articles, summaries of research findings, occasional thought-leadership articles, and infographics.
Additional things to consider before submitting your guest post are:
Write from an objective point of view and provide valuable information
A fresh, approachable voice is highly appreciated
Make your audience want to read your article
Articles should contain 800-1000 words, but not more than 1200
Include images, charts, graphs
Articles should be unique and not copied from other sites
Include a brief biography, your LinkedIn and Twitter profile, and a recent headshot
Include relevant links preceding the words to be linked
Articles should be submitted in the Microsoft Word format, as email attachments
You can mention a company that you are interested in, but make sure to make it explicit
When all of this is fulfilled, send your guest post to Vahe Hebeshian, Director of Publications. Include "MarketingProfs byline contribution" in your email subject line.
Submitting your guest post to MarketingProfs is FREE.
Hellbound Bloggers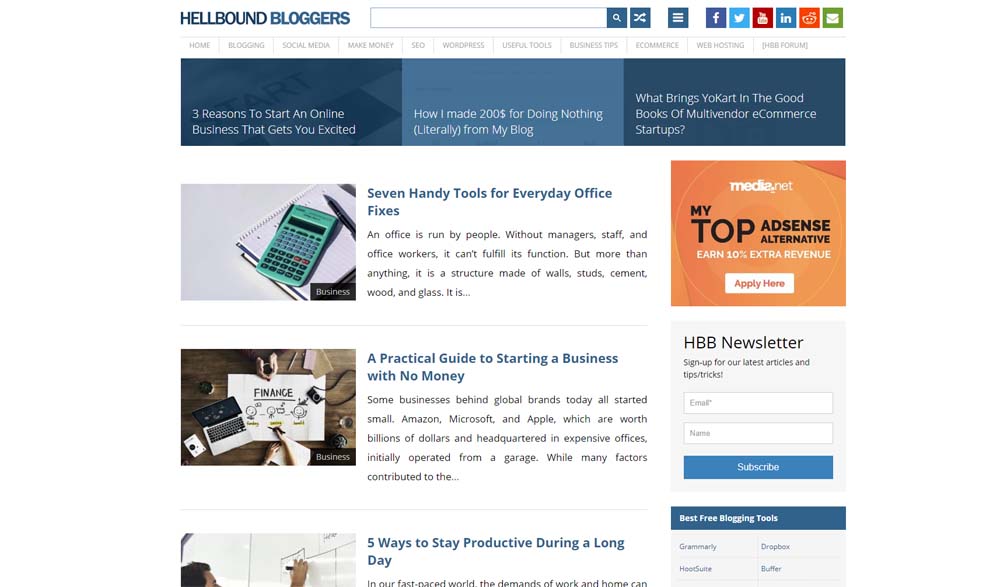 Hellbound Bloggers was founded in 2009, and it is a technology blog and web community. They focus on blogging, social media, technology, WordPress, product reviews, and Internet tips.
However, they only accept guest posts on these topics: blogging, social media, technology, and WordPress.
They have kindly explained why you should contribute to their website. Here is why:
They allow their contributors to use 2 backlinks (but they do not accept "Keywords" links)
They will promote your post on various social media sites
Every author has his separate 'Author bio' box which you can use to your advantage
They choose an Author of the Month
You have a chance to interact with other users
You will get Do Follow links
In order to submit your article to Hellbound Bloggers, you will need to register by using an Invitation Code. Activate your account using the verification link sent to your email address. Update your profile after that and you are good to go.
When you go to Posts, you will see Add New Posts. Click there, write your article and finish it up by clicking Submit for Review.
The registration and the submission of a guest post is FREE. In case you want to to read their guidelines, click here.
Smashing Magazine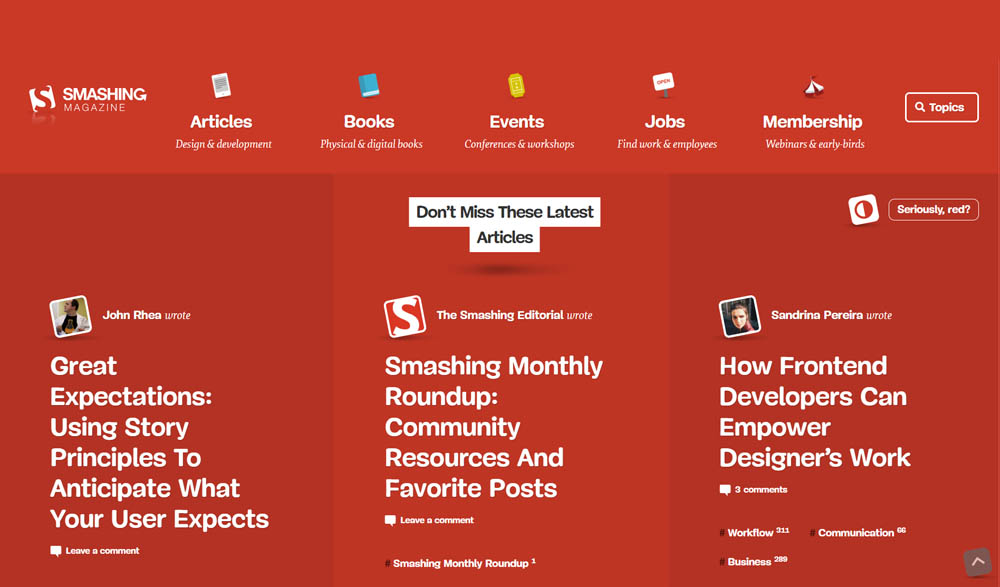 Smashing Magazine was founded in 2006 in Germany, and since then they have been trying to deliver reliable, useful and practical articles to web designers and developers. What they care about are things that work or fail in actual projects.
Quality content matters to them and they appreciate you sharing personal experiences. Your work will not go without a reward and proper credit.
If you would like to get a better insight into the kind of content they want, go through their website and review the previously published articles. This is a platform that publishes artciles from the people who work on the web for others who also work on the web. So, anything like tutorials, opinions, ultimate guides or case studies will do.
This is what they ask of you:
Write an original article
You will get assigned an editor who will work with you
Talk with your editor about the best possible deadline
When submitting a guest post to Smashing Magazine, you commit to their publishing policy
And this is what you will get in return:
A payment on the publication of your article
Editors will help your article succeed
They will give you a byline with your photograph and biography, so other people can find out more about you
They will promote your article on Twitter and other channels
You can submit your guest post via Contact form and include your proposed outline, or if you do not have it yet, provide them with the details on the topic that you want to explore, and include examples of your previous writing.
Even though they pay you for your writing, you do not have to pay them for your guest post. Submission is FREE.
Outbrain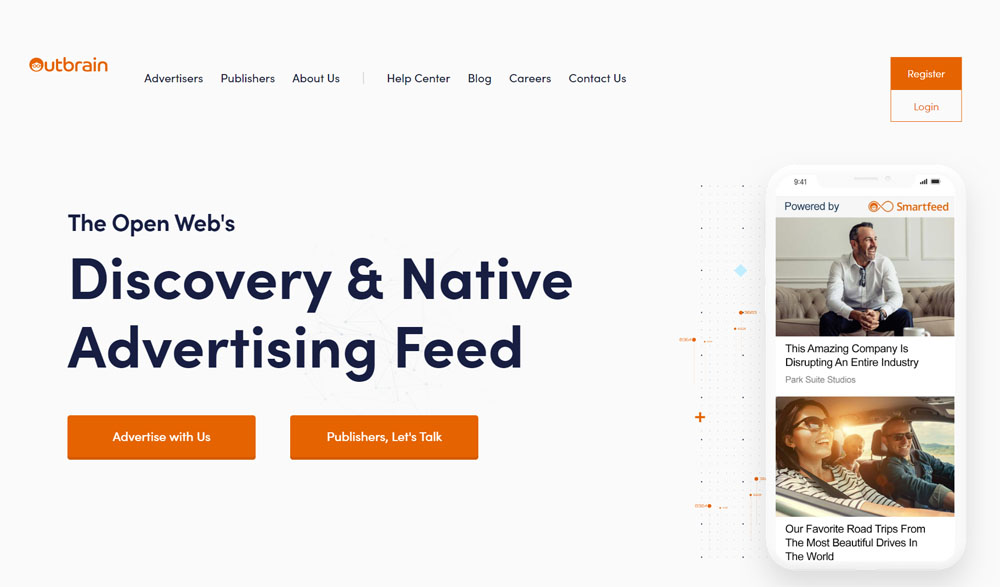 Outbrain was designed with a mission to help people discover content that is interesting, relevant, and timely for them. They have 16 global offices, and they partner with publishers and marketers in more than 55 countries.
They are quite selective when it comes to guest posts and they only accept high-quality posts from marketers and industry leaders. Articles should be original, practical, and real-world examples. You can write about the following topics: performance marketing, content marketing, native advertising, optimization tips, data and research, B2B marketing, and B2C marketing.
If you are interested in writing a guest post for Outbrain, fill out the following form (it's FREE).
Social Media Today
Social Media Today is one of the largest social media and digital marketing communities in the world. Some of the best social media professionals worldwide work with them to deliver the latest news and trends, and they write informative and useful articles about the latest trends.
By submitting your guest post to Social Media Today, you become a recognized voice in the industry. But in order to do that, you first need to become an approved contributor. For that, you will need to fill out the following Google form.
Criteria for blogger application are:
You need to be an experienced writer who has a unique insight into the industry
All articles must be related to the following topics: social media business strategies, content marketing, digital marketing tools and insights, social media news and trends
You must be the author of your articles, and the topic must be well-researched
Do not use promotional content
Present unique ideas
Cover trending topics
Use informative and easy-to-read iconographic
Link back to Social Media Today
The whole process of submitting a guest post is FREE. If you have an issue, you can email them at smt.support@industrydive.com.
Content Marketing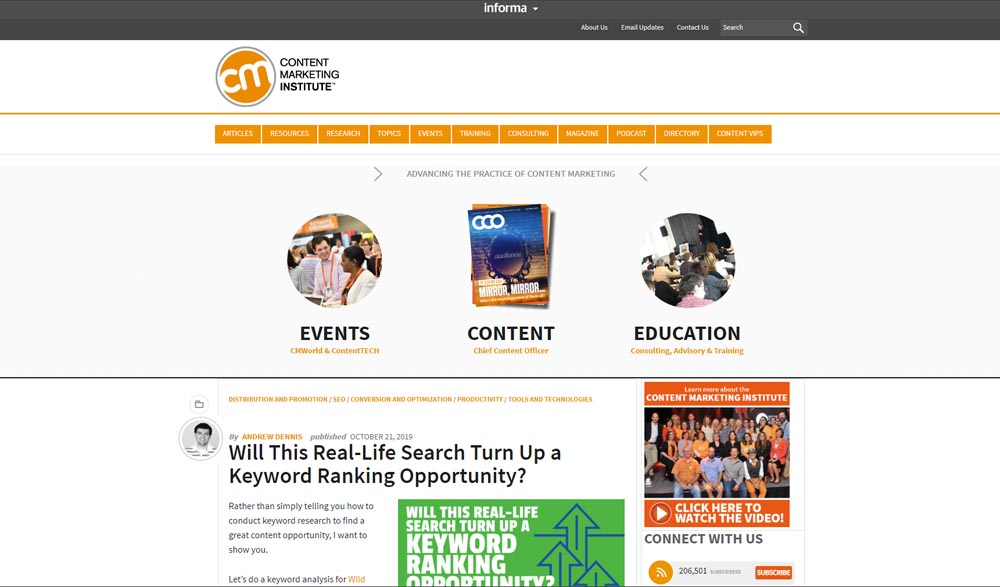 Content Marketing can help everyone who wants to get started or is already working in content marketing, but wants to make a progress. Their site is full of practical, how-to guides, insights and advice from the experts. You can also join their community to discuss the latest news, information, and advances that are happening in the industry.
The Content Marketing team loves everyone that can help them advance the practice of content marketing. At the moment, they are not actively looking for guest submissions from new contributors, but they occasionally look for new authors to write on specific topics.
If you are interested in that, you can complete this form (it is FREE).
A few helpful tips to consider before you publish on their website:
Read their blog first to get a rough idea of what they are publishing
Bear in mind that you are writing for content marketers
Present the main message that you want to convey
Explain how something is done
Make the article concrete
The article should not be too long
Disclose any relationships that you have when providing examples
You should avoid or explain buzzwords if you use them
Be careful when including backlinks, and do not include spam links
Do not promote your company in the text, you can do it in your biography
You should write in a friendly voice
Include images
Incorporate utility content
Give credit where necessary
They do not accept outside guest submissions right now, but if they have reached out to you, you can submit your full draft in the Word Document or Google doc format to the following email address blog@contentinstitute.com (be sure to include your biography, your headshot, and supporting images, interactive content, or videos as well).
ReadWrite
ReadWrite is building the next generation of tech media companies that strive to provide relevant information that can increase readers' productivity. They are interested in connected cars, smart homes, AR/VR, fintech and APIs and they work with the industry's top technologies, thinkers, and companies to tell the stories that drive the world forward.
What they cover on their website are IoT and the Connected World exclusively. They  cover new topics and the existing ones, but from a new angle, and their articles are backed by data.
They are looking for guest contributors who are willing to cover topics about transport, smart cities, fintech, connected devices, industries, health and more. These articles should be written by experts who fit ReadWrite's content style since this content attracts investors and founders.
The guidelines are quite detailed, and it is best for you to read them in-depth by clicking here.
After you read and take everything in, you can apply to be their contributor here.
If you are an agent who is submitting on behalf of your client and it will be a one-off submission, you should submit through the same process.
On the other hand, if you are a freelancer interested in ongoing work, or a guest poster who wants to reach out to a wider audience, you will need to create a free ReadWrite/WordPress account.
If your post has not been published within two weeks, it is probably not going to be published at all.
ReadWrite concludes our list of the Ultimate Free Guest Blogging Sites, and it is the only website where you have to go through a lot of trouble before submitting a post. If you do not want to bother, you can always opt for easier options.