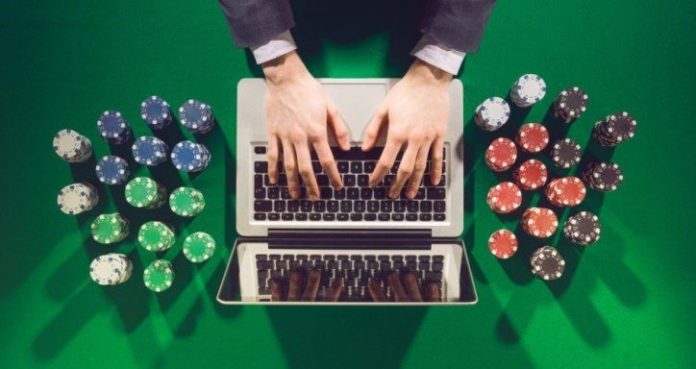 Introduction
With more and more online casinos available each day, it's not easy staying competitive and ahead of the curve. The competition is steep due to the profitable nature of gambling websites, and you can expect it to keep growing. According to Statista, the online gambling market value is going to reach $94.4 billion in 2024.
So, what can you do to get a larger share of this incredible market? Both new and growing online casinos alike need help in overcoming their longer-standing competitors. The proper method of achieving a better online presence and ranking up your gambling website is casino SEO.
Improving online casino SEO is in a lot of ways similar to improving any other website's ranking. You have to consider user experience, ease of navigation, website optimization, keywords, and consistency. Determining your customer's intent, answering their queries, and performing other actions that Google approves of will undoubtedly help your rankings.
The reason why you need to focus on advancing to Google's front page is that it is the only sustainable way of attracting new customers. Advertising overheads can get out of hand real fast, while social media often garner less dedicated and consistent customers. Efficient casino SEO will not only bring in new customers but also save you a lot of money doing so. Then it's up to you to keep a steady customer base with incredible deals, various games, and great customer support.
SEO is even more important for online casinos than it is for other businesses for two reasons. The first one is the aforementioned competition. The second is the unwillingness of online agencies and social media to market gambling content. Instead, you'll have to rely on great gambling SEO and promote your business using your own means.
How to Improve Onli

n

e Gambling SEO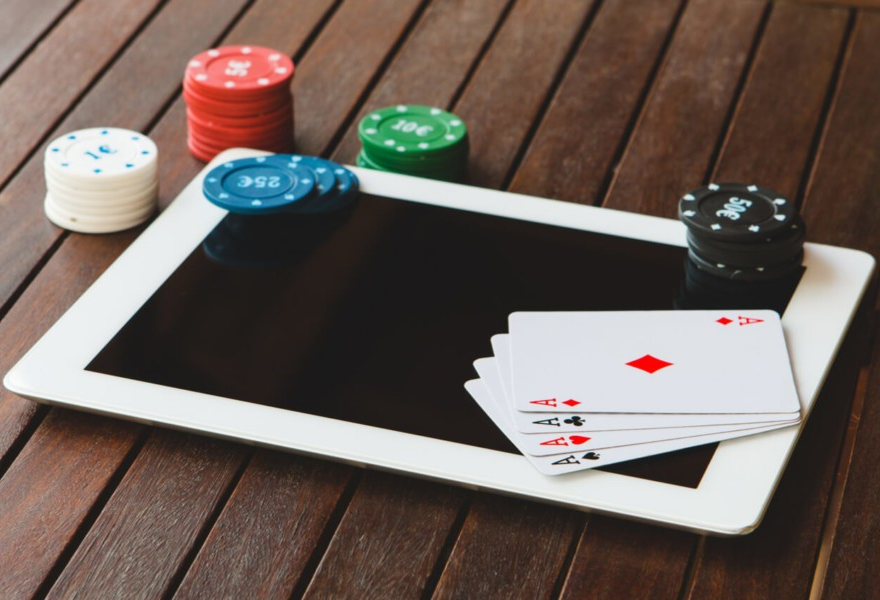 Now that you realize how important online gambling SEO is, it's time to take some serious steps to improve it. By working on the SEO of your website, you will increase its visibility significantly. It's crucial to mention that working on SEO is not a one-time thing — it needs to be done consistently.
Here's what you can do to improve the ranking and subsequent visibility of your website:
Find a great hosting provider

Create highly-targeted content

Research keywords

On-page SEO

Off-page SEO

Affiliate partners

Display reviews and testimonials

Improve user experience

Be consistent.
The entire process of bettering your casino SEO begins with identifying which geographical region is your target. Deciding where to do business will help you find the right hosting provider and set the foundation for further improvements. Moreover, pinpointing where your players are will also influence the keywords you'll use to increase gambling SEO.
Find a Great Hosting Provider
Running an online casino is a serious business and requires a web hosting company to match. It's important to have a reliable server to operate a casino, but also a provider that allows such content.
Plenty of countries around the world have unclear and murky laws on the subject of online gambling. Several of them even outright ban it, so many hosting providers are not too keen on allowing online casino websites. That is why the first step to running a successful gambling site is finding an offshore web hosting provider that will not turn its back on you and shut down your business.
While flexible content policies and the protection that offshore hosts provide are all well and good, their technology matters as well. The best hosting providers are usually located in countries with access to top-notch tech that every online casino needs.
Besides allowing gambling websites, great hosting providers will also make sure you have all the bandwidth such a site needs. Furthermore, don't settle for anything less than a 99.9% uptime guarantee. Imagine how poorly it would reflect on your reputation if players cannot access your online casino.
Finally, always look for high performance, capable customer support, and easy server upgrades in your hosting provider.
How does this relate to gambling SEO? Well, the better the performance of your website, the higher Google will rank it. Google's algorithm takes load time into consideration — more speed means better user experience.
Luckily, you can find such providers without too much hassle, especially in incredible offshore hosting destinations such as the Netherlands. AbeloHost, for one, allows you to host gambling content without fear of reprimand. It's an excellent choice for prospective online casino owners looking to start or migrate a website.
Create Highly-Targeted Content
What creating highly-targeted content means is understanding the specific needs of your customers. It's all about speaking to your customer base on a personal level, showing your full understanding of what they want. It's one of the best things you can do for your casino SEO.
To show your customers you know how to meet their requirements, you must abandon a one-size-fits-all approach. Realize that not all your visitors have the same goals at the same time. Instead, identify what each one of those goals could be and make specific content for each one.
How can you achieve this? To solve this problem and win better gambling SEO, you need to know what user intent is. While knowing the specific keywords and phrases they used to reach your website is crucial, it's much more important to figure out what their intent was. What is it that your customer needs that prompted them to look up a keyword in the first place?
No one knows your customers like you, the online casino website owner, do. Not every page of your website has to target a general audience. Use different pages to cater to various kinds of visitors' user intent.
Research Keywords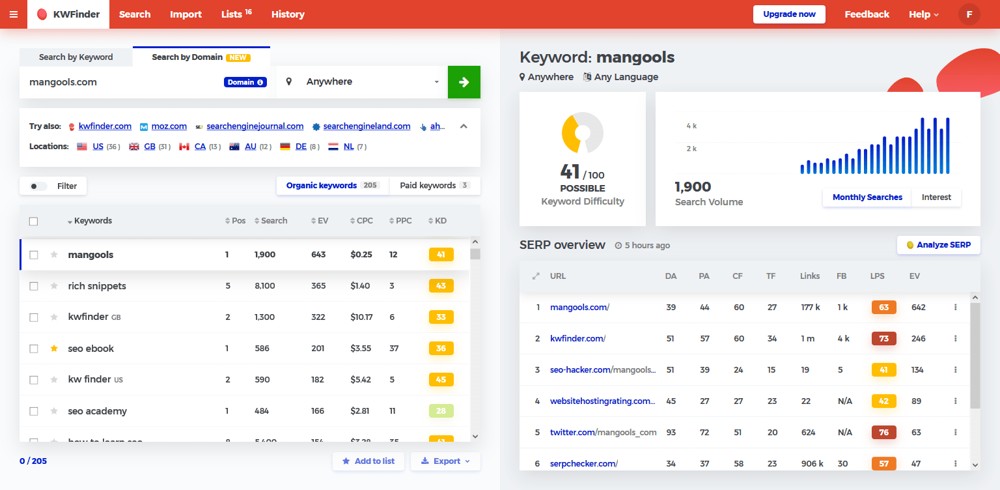 Before you can think about user intent, though, you must find keywords relevant to your content. Thankfully, there are plenty of tools that speed up this process immensely, so you don't have to worry about it too much.
Google Analytics is by far the most widespread tool website owners use to research keywords and phrases. Of course, you can't do research just once and call it quits. The value of keywords changes periodically, which is why you have to keep updating your content. That's precisely what we meant when we said that working on SEO is not a one-time thing.
Consumer preferences change, so you have to stay in touch. Especially since we're talking about a market that is, as we've already established, quite competitive. To stay ahead of the curve and maximize casino SEO, you must realize it is an ongoing process.
Use as many natural keywords as you can in your content, and avoid keyword stuffing. This is the practice of overloading your content with keywords to improve casino SEO artificially. However, Google picks up on that quite fast and penalizes you for it, causing you more harm in the long run.
On-Page SEO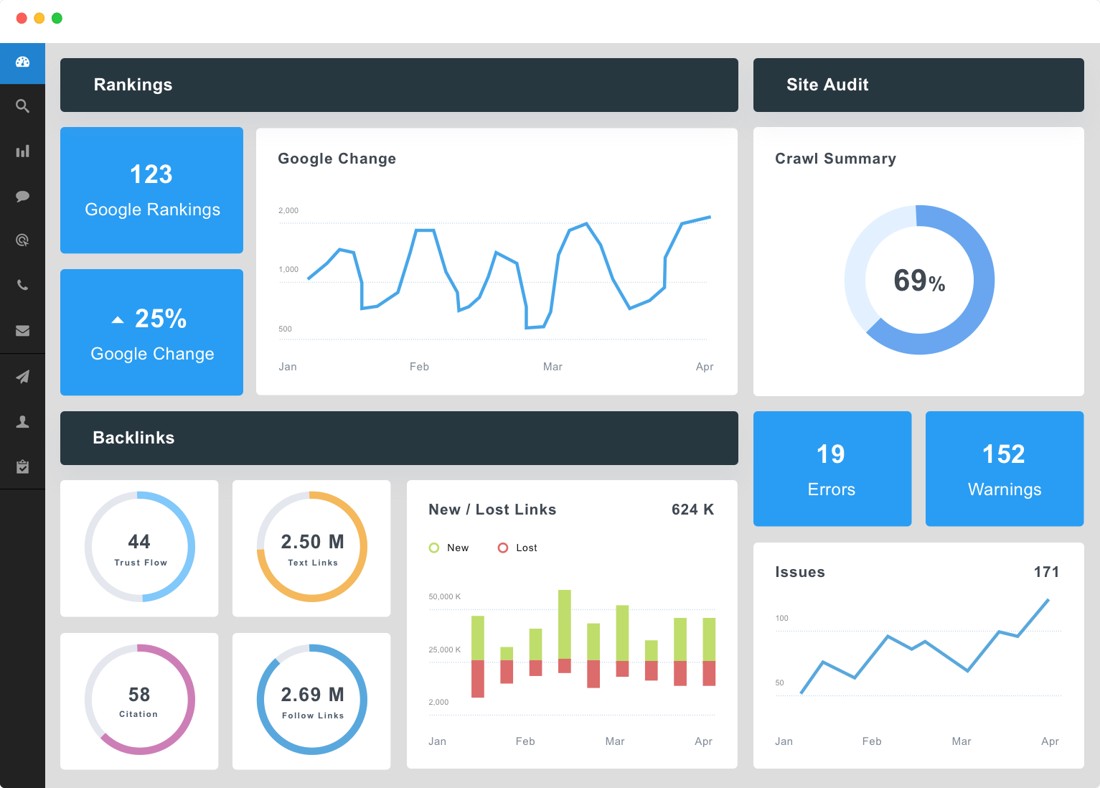 On-page SEO involves all the content that users can find on your web pages but also the underlying HTML code. It encompasses page titles, headings, subheadings, images, the very content of the page, and much, much more. Paying attention to these elements will improve your gambling SEO and show both your users and Google your website's quality.
You can start optimizing your website by working on the page title. It's the first thing users see, so it should look inviting and promising. Make it so that people want to click it — grab their attention immediately with enticing promises to lure them in.
Don't forget that you still have to deliver on that promise, though!
The page title is the second most important part of your web page, right after the content itself. The content on your page must be relevant to your users and satisfy their demand for information. You should use keywords to make the text even better suited to the search engine.
Off-Page SEO
Off-page SEO is just as relevant as what's going on directly on your page. It refers to links, content distribution, and social media marketing of your casino website. Off-page SEO is just as crucial for your gambling SEO as what's going on directly on the page.
Link building is generally one of the most important practices for SEO. It involves improving the ranking of your website using linking to it from other reputable websites. This signals Google that your website is one to be trusted and is essential to getting your casino ranked properly.
One of the most common link strategies to gain this reputation boost is tiered link building. Using this method, you separate the websites that will host a link to your casino in several tiers. In tier one, you put the websites with the highest domain authority — websites whose links will mean the most.
How can you get a link from a website? People usually handle this by writing a guest post for that website and placing a link within the post. You can repeat the process for all the tiers you want to have (no matter how many tiers there are).
But for the lower domain authority websites, you can employ a different approach. You can either ask for a link directly, find broken links of their own, or write more guest posts. Finding broken links will usually allow you to replace them with up-to-date, working links to your website. It's a common approach to improving SEO for gambling sites, so start digging for those broken links!
As you can see, increasing off-page SEO will take up far more of your time than on-page SEO. But in the end, link building is the cornerstone of great gambling SEO, so don't ignore it.
Affiliate Partners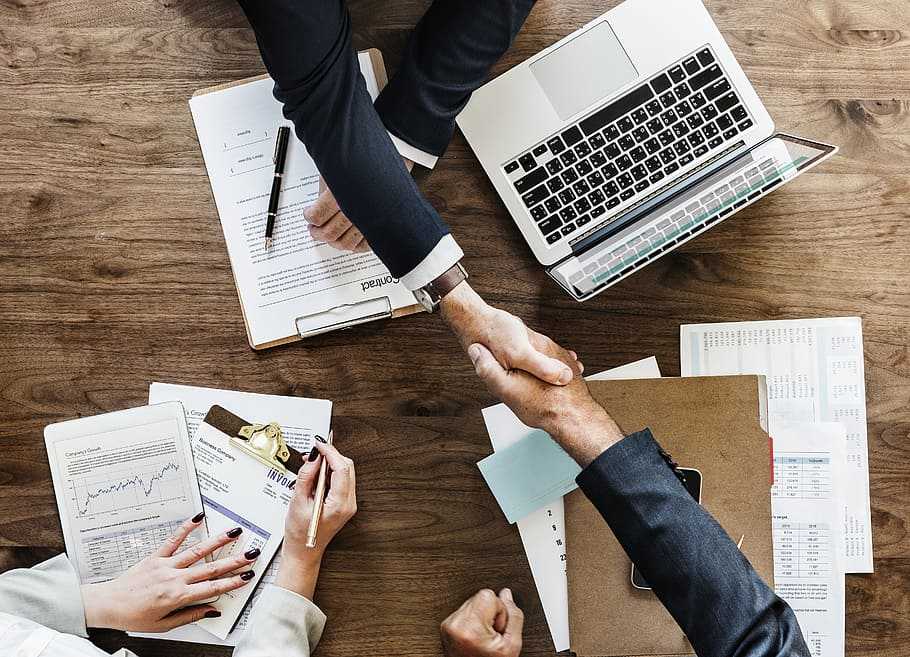 The subject of affiliate partnerships is a continuation of the discussion on link building and off-page SEO. Due to the adult nature of your website and the number of people that frown upon it, you might find yourself in a position where few marketing options are available.
Your best bet is going to be cooperation with affiliates. Make sure that you find reputable partners, even if it might cost you a bit more. If you find yourself in a position where link building is highly unlikely because of gambling, find affiliate partners and pay what they ask. It's a highly competitive environment, and you can do with all the support you can get.
Display Reviews and Testimonials
Showing off all the reviews and testimonials you've garnered from satisfied customers over the years is always a good idea. It is a natural way of boosting your casino SEO rating, but also a quality assurance for any new customers.
Ask your loyal customers to leave feedback; something most of them will gladly do. Each vote of confidence will send a strong signal to both clients and Google that you're a trustworthy business partner.
Think of a good area of your website where you could post the testimonials. It should not get in the way of navigation, but still easy to find.
Improve User Experience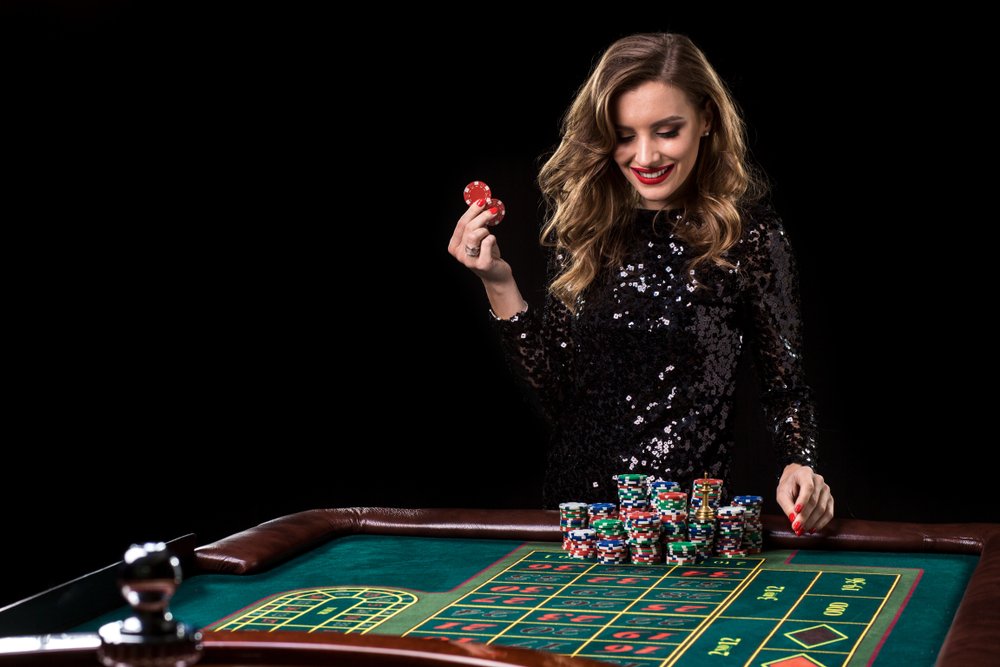 For starters, improving page load time will have a significant impact on the experience of your users. If your competitor's website loads slightly faster than yours, players will leave you for them.
Optimize everything on the page as much as possible. Make sure that your images use proper alt text — it's not just there for bots and crawlers. Also, while users do enjoy images, use them sparingly and only when a picture is necessary.
Other than that, make the content as appealing as you possibly can. Use white spaces, bullet points, and attractive calls to action. Make sure your headlines are interesting and enticing for the users.
Think about your personal experience on other websites. What do you like? What annoys you? How important is easy navigation for you? Smooth user experience leads to more visitors staying on your page, which in turn improves your overall online gambling SEO.
Be Consistent
We've already mentioned how important being consistent is. Don't stop improving casino SEO, keep researching keywords and stay in touch with your customers.
Analyze the performance of your website. Keep track of information such as what page your users visited the most and what they avoided. What content was most appealing to them? Are there any keywords they seemed to prefer over others? Play with different SEO strategies and see how the changes affect your gambling SEO in the long run.
Some of the essentials tools SEO experts use to extract such data are SEMrush, Screaming Frog, and Data Studio. These tools will let you track keywords, scan your site's structure, view how your content is performing, and more.
Conclusion
There's no online business that can successfully compete on the internet without employing some of these SEO strategies. The sooner you catch on to the secrets of SEO, the faster you'll be able to outperform your competition. And in a highly competitive market like online gambling, you can count on having plenty of it.
If you're consistent and determined enough, your casino SEO will reflect this commitment. Think of SEO as a long-term investment in your website's future. Think of it as an important skill set that will allow your website to grow and prosper. By doing so, you will have made the first step to higher ranking and more visibility.