We've chosen the best WordPress movie streaming themes of 2023 to help you get your streaming site up and running fast. Video streaming is how everyone across the world watches their favorite television shows, movies, and live events.
It should come as no surprise then, that developing a streaming site is one of the easiest and most reliable ways to generate passive income online. Startup costs are low (especially if you're using a WordPress movie theme), and the potential for profit is very high.
If you're looking to start your own streaming website, WordPress is the CMS of choice due to its user-friendliness, reliability, and large selection of WordPress movie theme options.
How to Avoid the Risks of Owning a Streaming Website
Although creating a movie streaming site using WordPress can be very profitable, there are certain risks that come with it. Namely, having DMCA complaints filed and copyright violations issued. That's why you must use an offshore hosting company to host your site with.
Hosting companies based in America and certain European countries will not protect you from DMCA and copyright violations. It's essential to choose a host that can offer secure and reliable offshore hosting.
Choose Your Offshore Hosting Provider Wisely
One of the best countries to host your movie streaming site is in the Netherlands. AbeloHost, a Dutch hosting company, provides 100% secured hosting for your WordPress movie streaming site. Because they're based in the Netherlands, they offer total data privacy and will never share your private information with third parties.
Like most Netherlands-based hosting companies, AbeloHost will value your privacy and has a strict data integrity policy.
In order to help you get your streaming site up and running, we've created the list posted below of the best WordPress movie template options. We cover each theme's cost, features, and benefits to help you decide which template is best suited for your needs.
In case you're operating on a tight budget, we recommend that you check out our article on the best free WordPress movie streaming themes.
25 Best

WordPress Movie

Streaming Themes
Vodi by

MadrasThemes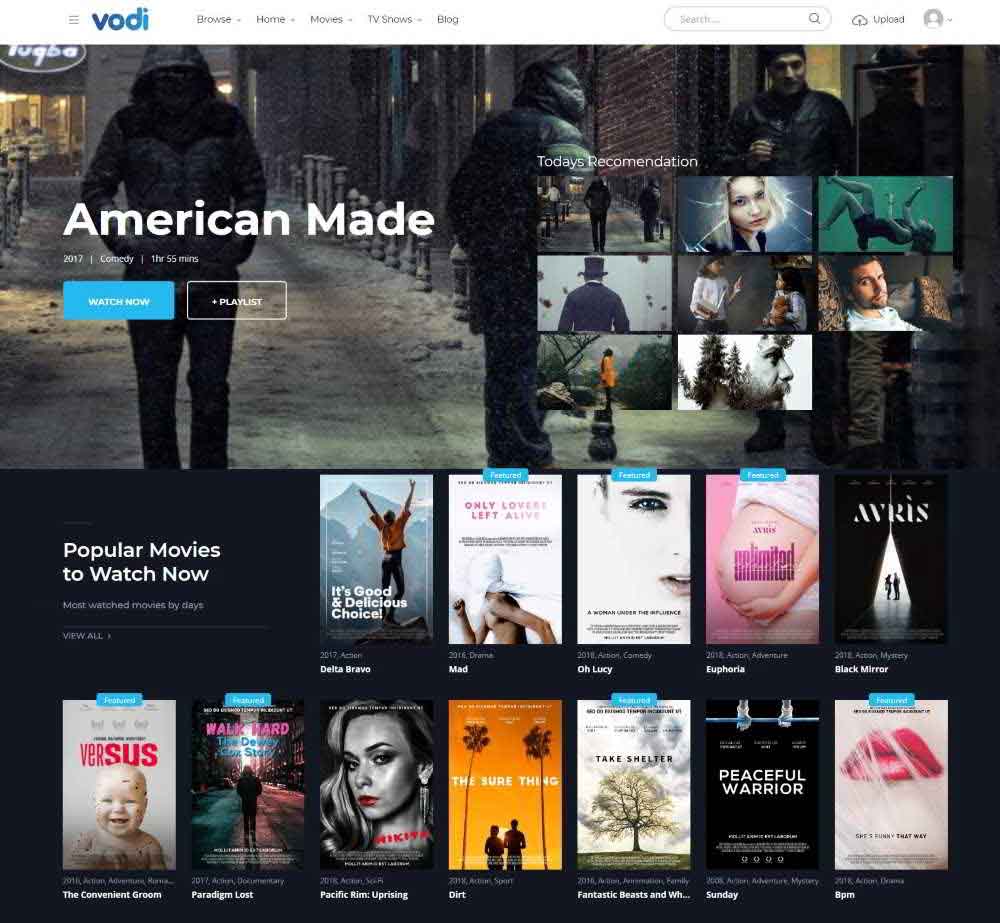 Vodi is a fully optimized WordPress movie theme that allows you to choose between five different layouts for your movie website. It comes with structured movie data, as well as powerful streaming feature that will get your site up and running in no time.
Filmmaker Circle by HaruTheme
Filmmaker Circle is a multipurpose movie theme that can be used by movie streamers, creative agencies, film studios and actors. It comes in seven fully customizable variations, each specialized for a different type of website.
Allowing you to source videos from external sources, this theme is the perfect choice for everyone who wants to open a movie streaming website.
VideoPro by CactusThemes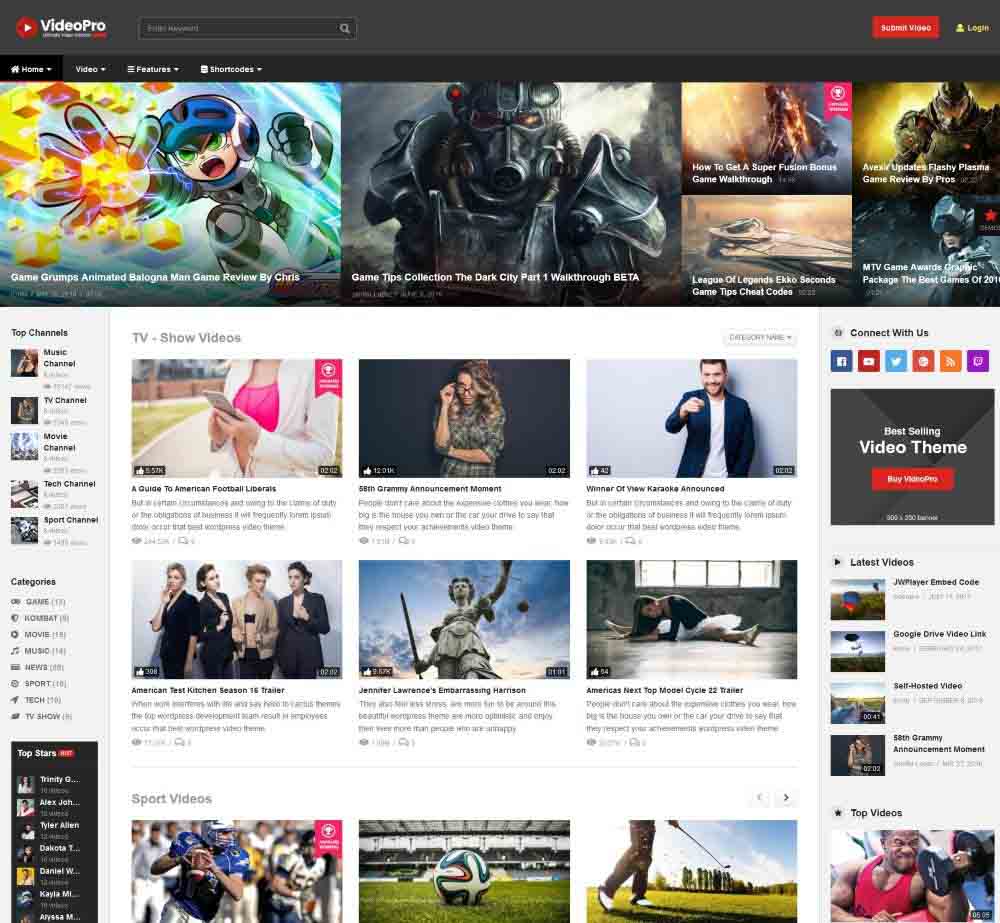 As esthetically pleasing as it is versatile, VideoPro is one of the most popular video streaming themes on the market – and for a good reason. It combines the traditional streaming layout with a magazine-like homepage to create a highly functional streaming platform.
DooPlay by Doothemes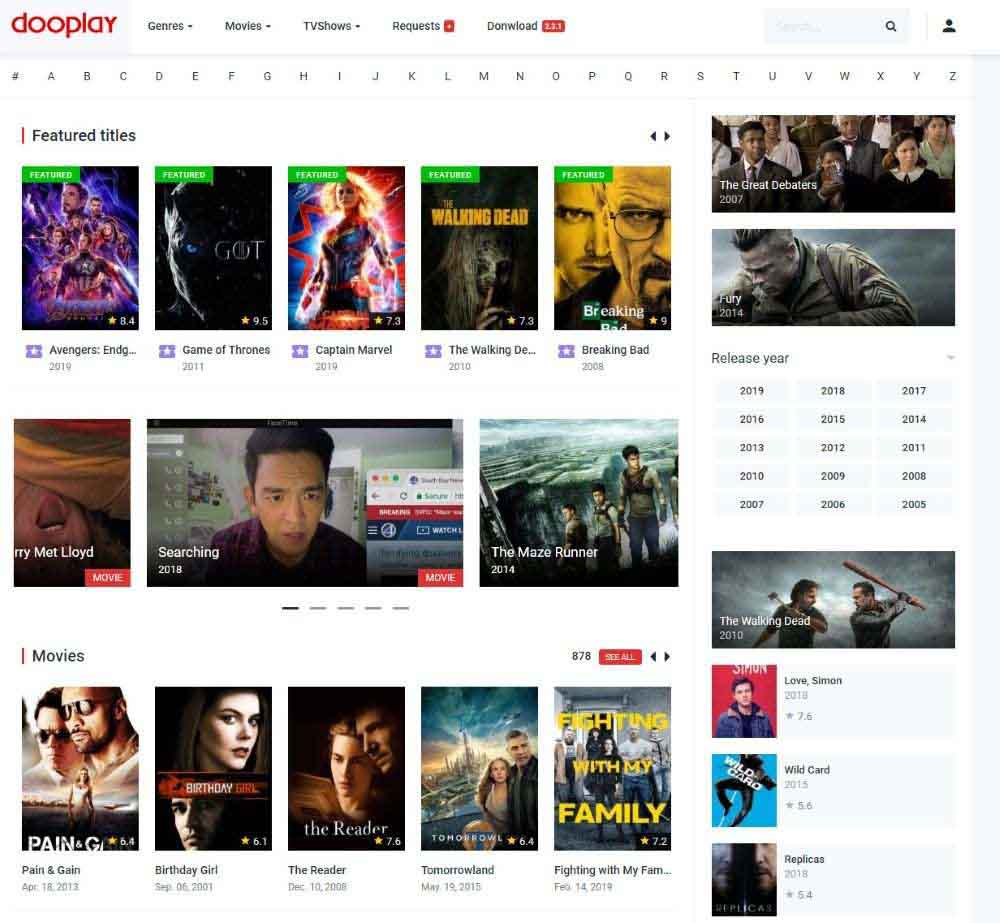 Completely responsive theme that is SEO optimized, with countless features and customization options. Several powerful built-in plugins that will allow you to create a high quality streaming movie database.
Movifox by Keremiya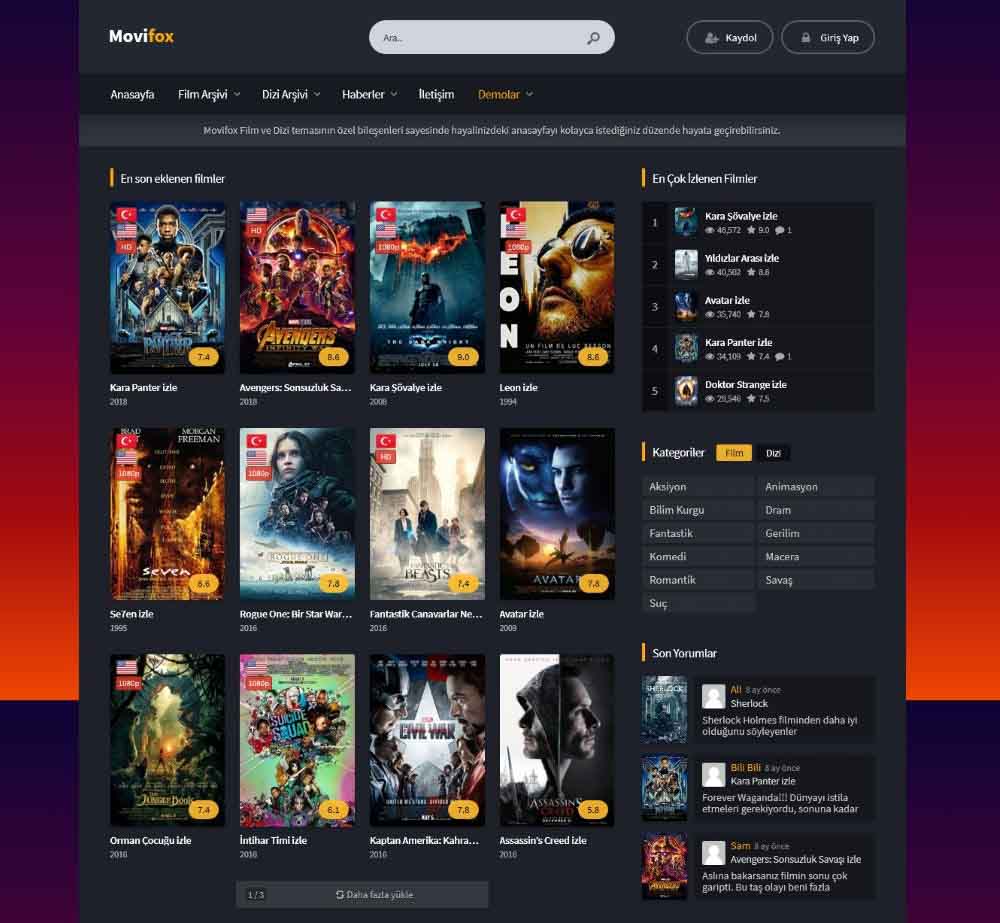 The "Movifox" themes provides a simple user interface that is easily customizable. Numerous features that allow you to quickly build your streaming WordPress site.
AmyMovie by AmyTheme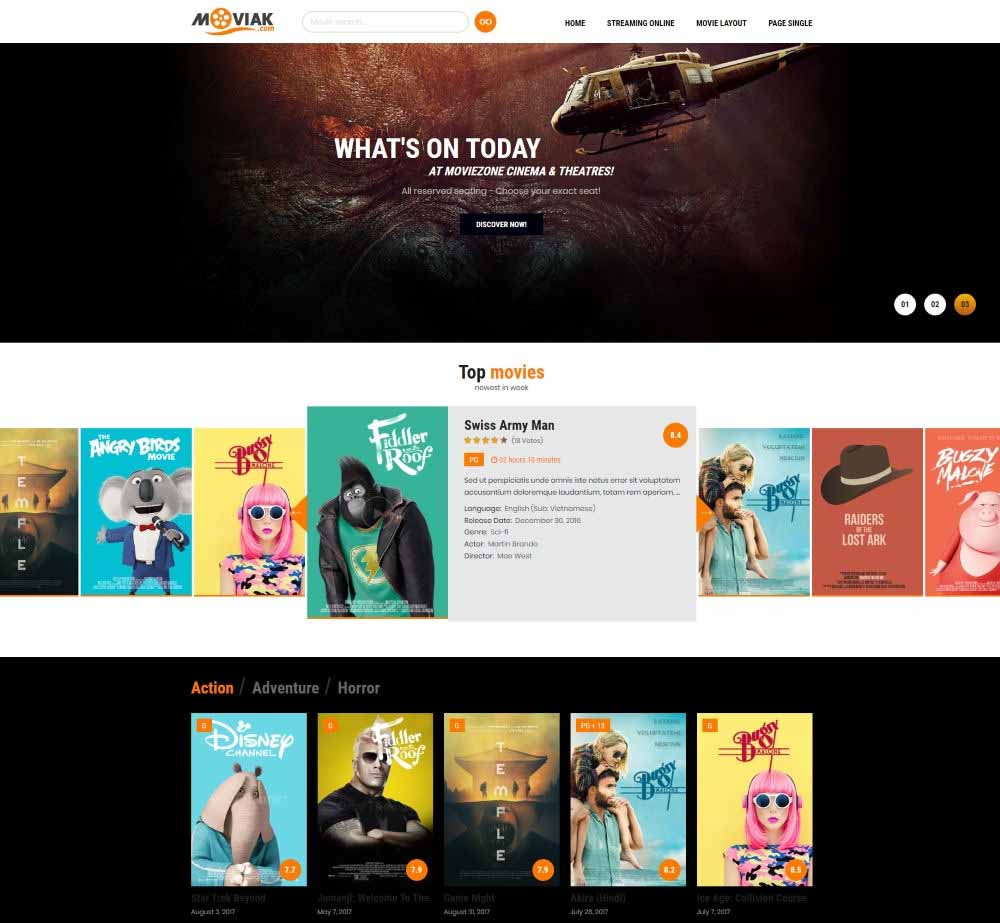 This WP movie theme boasts a clean design that's 100% responsive. WooCommerce compatible with a built-in IMDB/TMDb importer, among many other features.
Netflix Theme by WPVS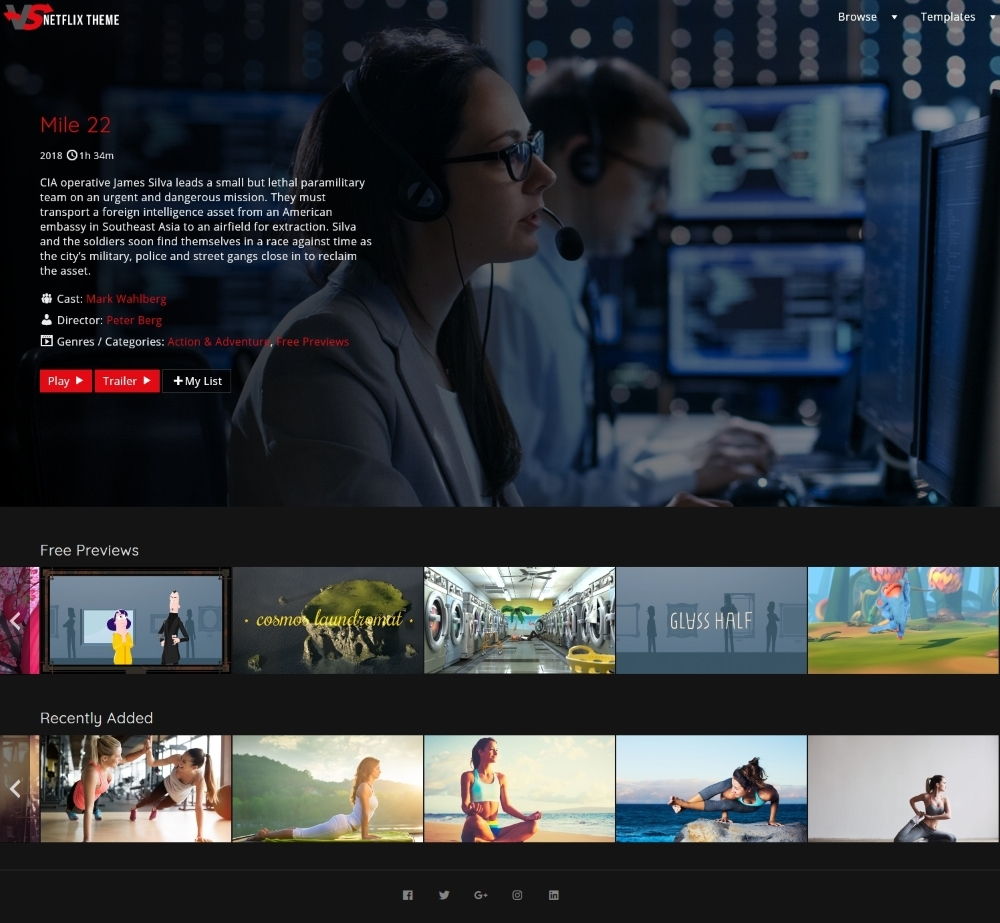 This WordPress streaming theme replicates the layout of one of the most popular streaming sites in the world: Netflix. Horizontal sliders, multiple video page layouts, and a built-in grid builder are just some of the options included in the purchase of this WP movie theme.
Streamium by S3Bubble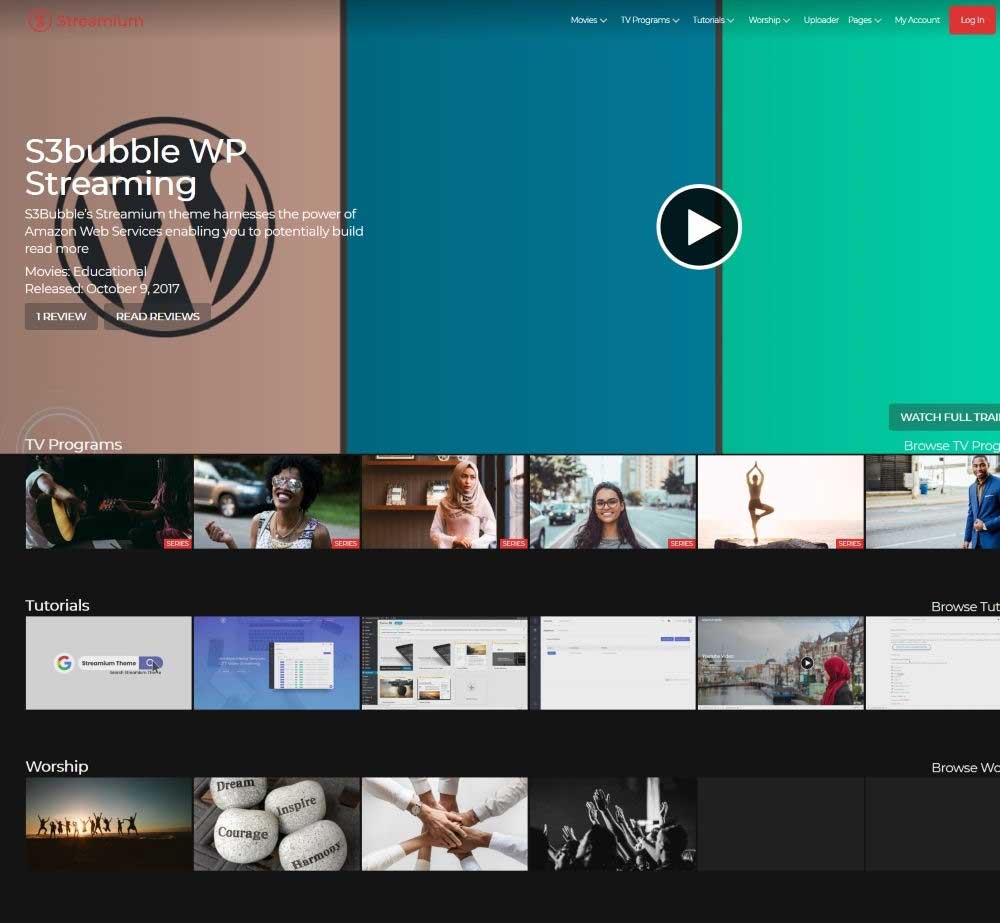 Streamium is an incredibly powerful movie streaming theme for WordPress that has countless features and options. This theme will allow you to easily build an exact replica of Netflix. One of the better Netflix clone themes currently available.
Sequex by Egemenerd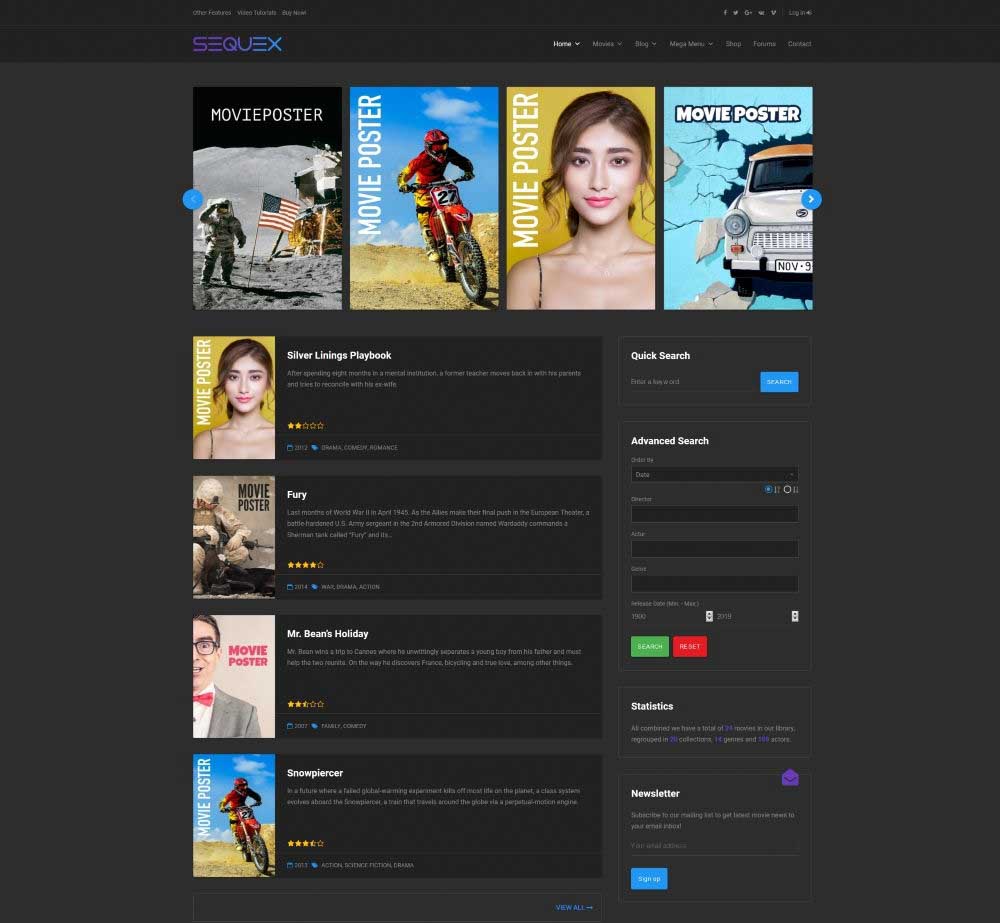 A powerful movie database theme, Sequex comes in two different versions that can be used to create a streaming website. Thanks to its integration of WooCommerce, this theme is ideal for people who want to create paid streaming platforms similar to Netflix.
SKRN by Progression Studios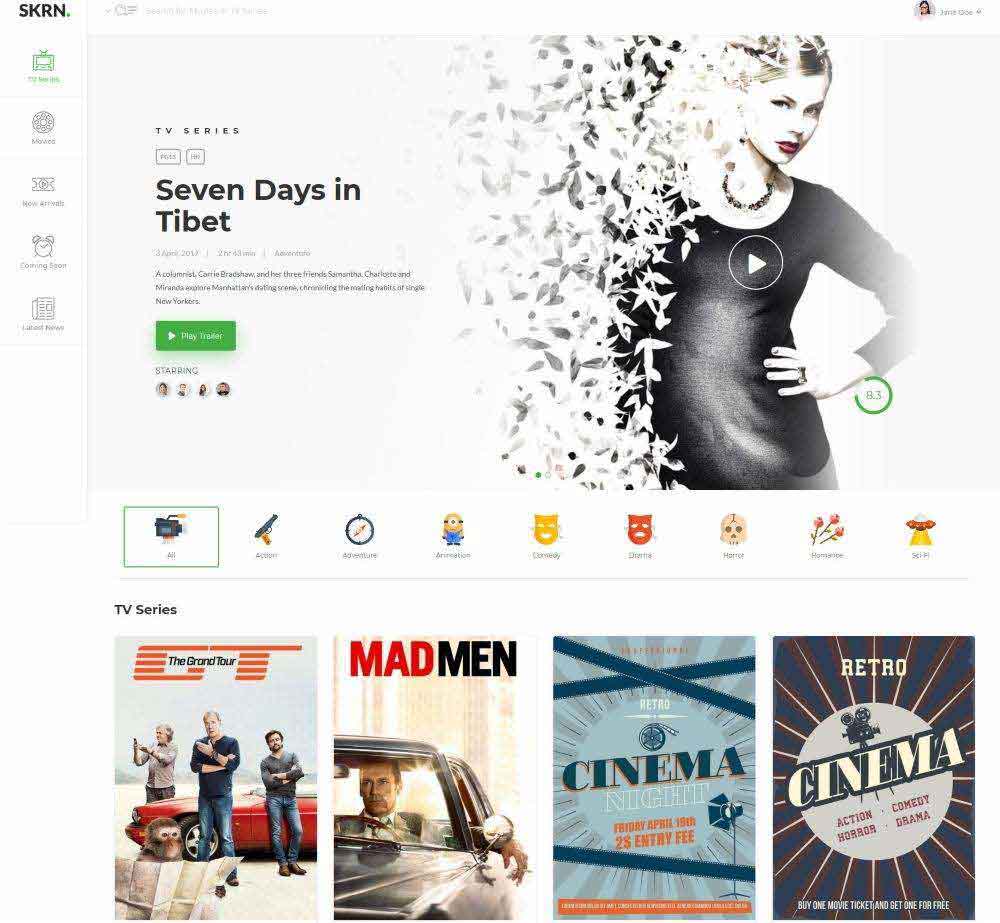 SKRN is a WordPress streaming theme that's fully responsive with numerous customization options. One of the only templates on our list that has a built-in membership/payment plan option for you to effortlessly monetize your site.
Blockter by BoostifyThemes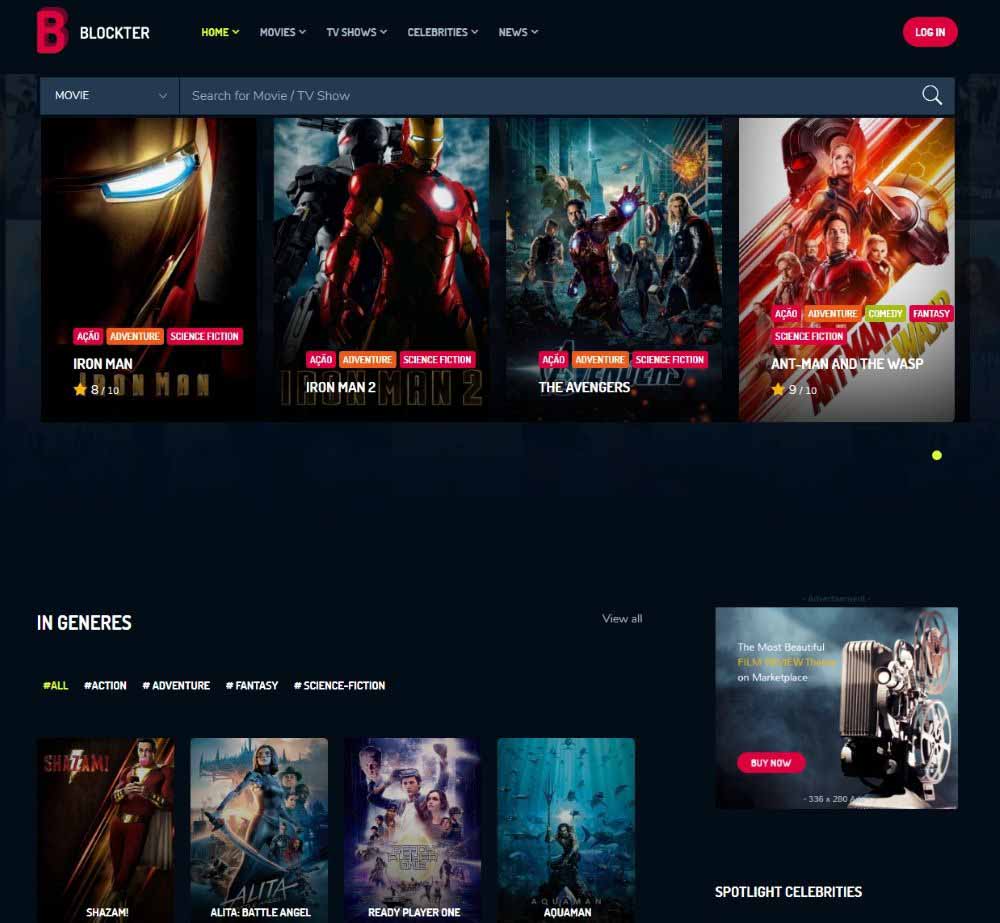 Blockter is a fully responsive movie theme that is easy to use and edit. Its clean, dark and modern interface creates a pleasurable viewing experience for the visitor, making this theme a great choice for streaming platforms and websites.
Vayvo by ProgressionStudios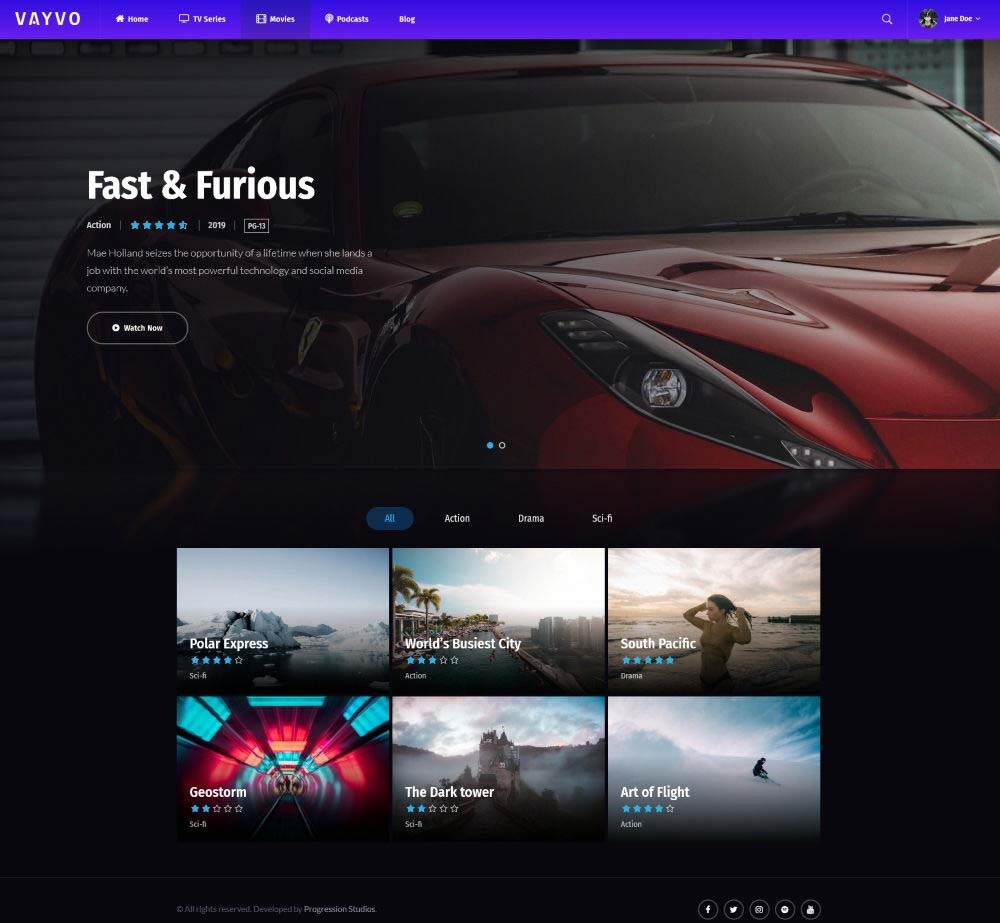 Vayvo is a beautiful WordPress theme you can use to create a Netflix clone with added value. Along with the template, you will also get the ARMember plugin to add membership functionality easily. Plus, you'll receive the Boosted Elements add-on to create sliders, maps, and popups.
Additionally, with the drag-and-drop page builder, you won't need any coding knowledge to customize your site. The Netflix theme also comes with a restricted pages/content functionality to limit access based on subscription level. Your users will absolutely enjoy the advanced search, personal watchlist, rating system, comments, and more.
Movies Online by Template Monster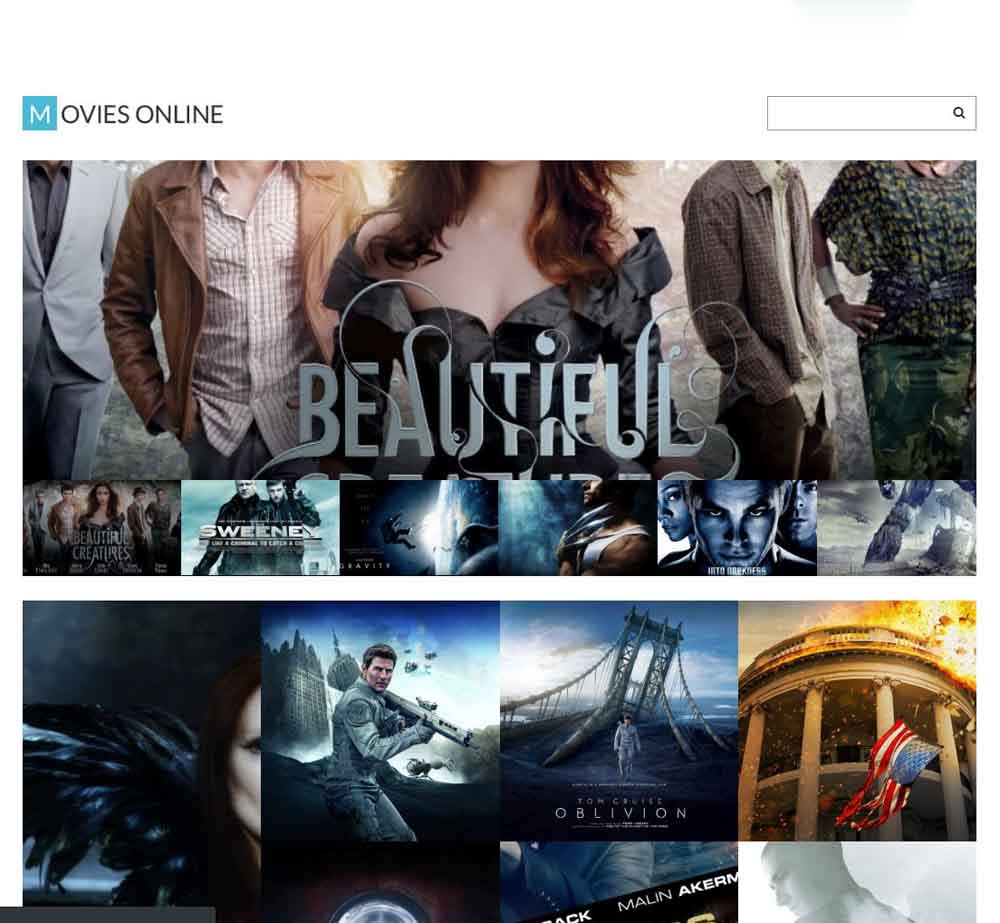 Movie Online is a streaming website theme that uses the traditional blog layout combined with video content to create an interactive interface. A great choice for people who want a simple movie theme that runs well on all screen sizes and devices.
Movie Responsive by Template Monster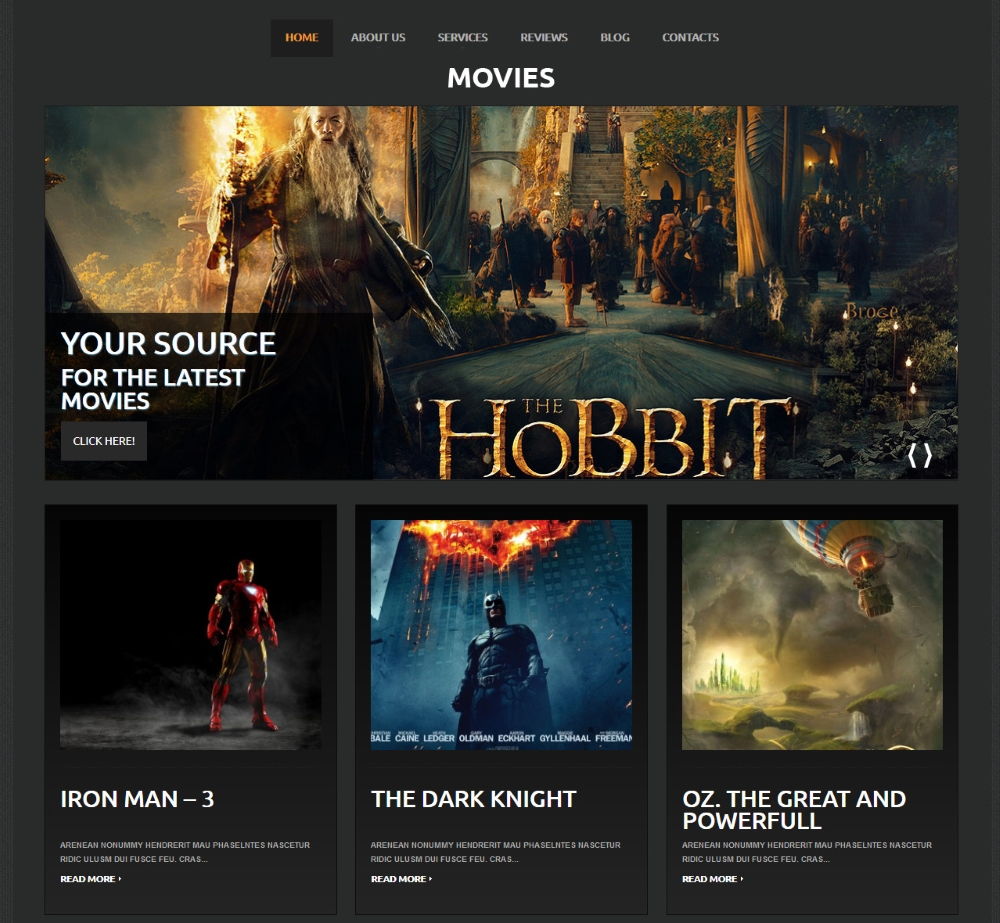 Straightforward video streaming WordPress theme that's easy to install and format to your preferences. Custom widgets, color options, and image sliders are included in the purchase of this template.
Online Movies by Template Monster

Fully responsive template that is WPML ready (for instant translation to over 80+ languages). Features a powerful image slider, quick installation, over 600+ fonts, and a built-in theme editor for total customization.
Movify by KlbTheme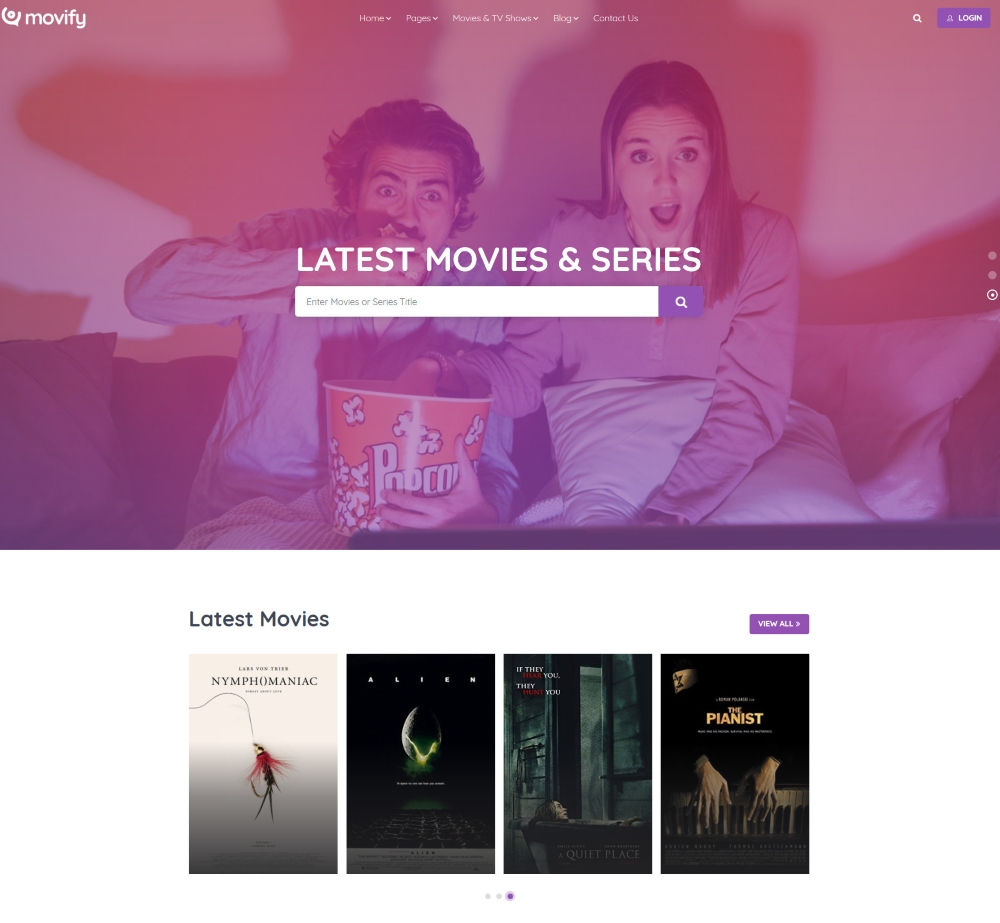 Thanks to its one-click installer and easy customization, Movify is a popular solution among novice webmasters. The theme is also fully optimized and multifunctional, which allows even people with no experience to quickly launch their own streaming platform.
Video Records by Template Monster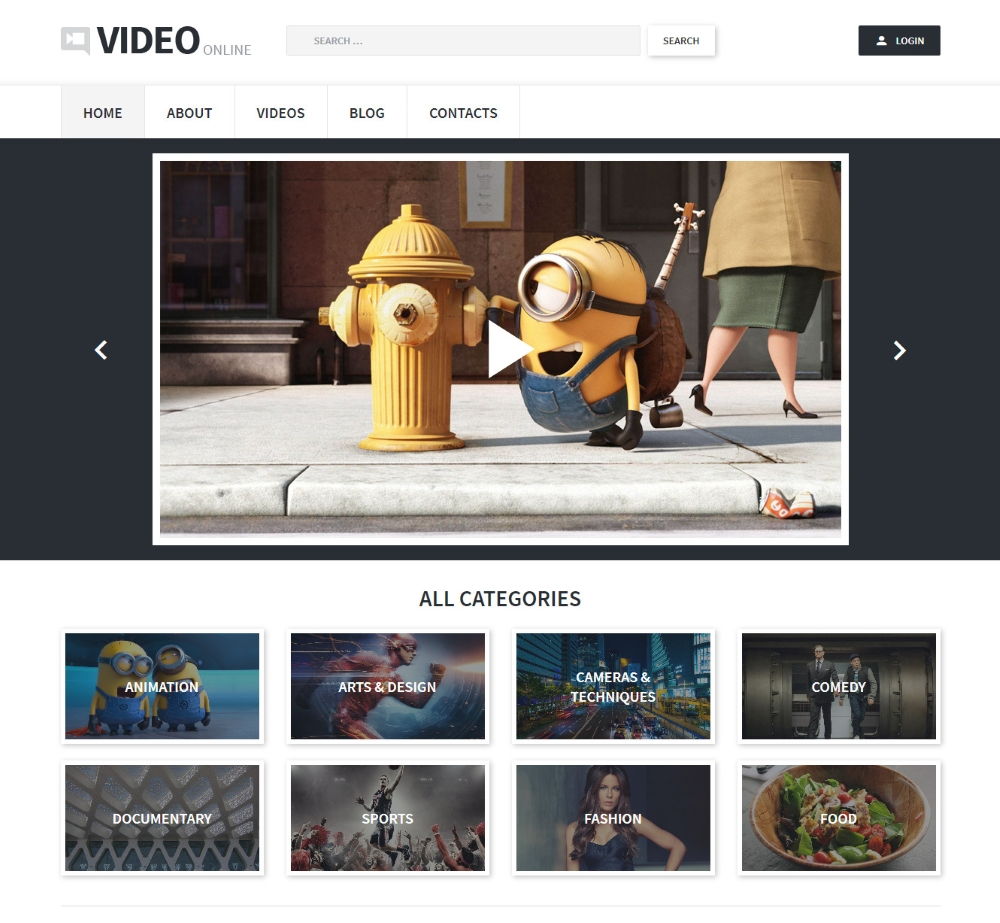 Robust theme built on the Cherry Framework that allows for complete customization to both the front and back-end. The theme's built-in slider and gallery plugins allow for quick and easy grouping of videos. Retina ready and comes with a fully customizable page builder.
MovieLine by Template Monster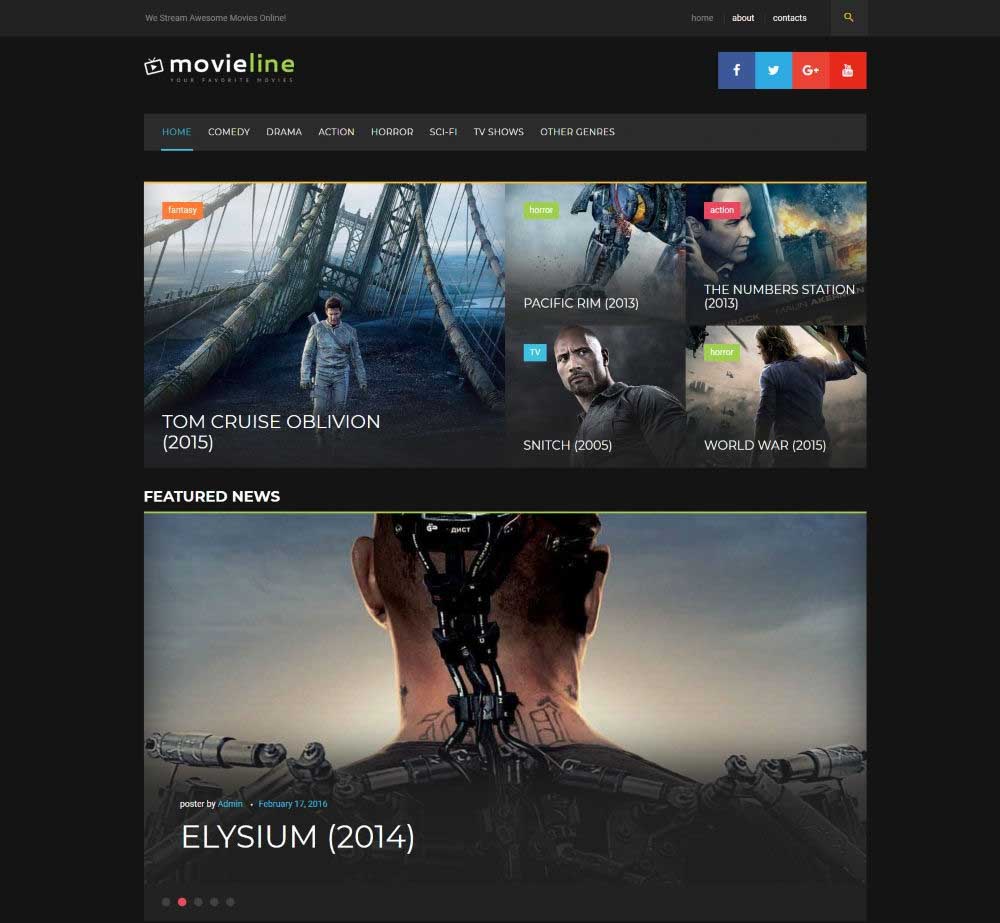 Bootstrapped template that's responsive, WPML ready, and developed with SEO in mind. Portfolio-based design that is user-friendly and well thought out.
Sculpture by Template Monster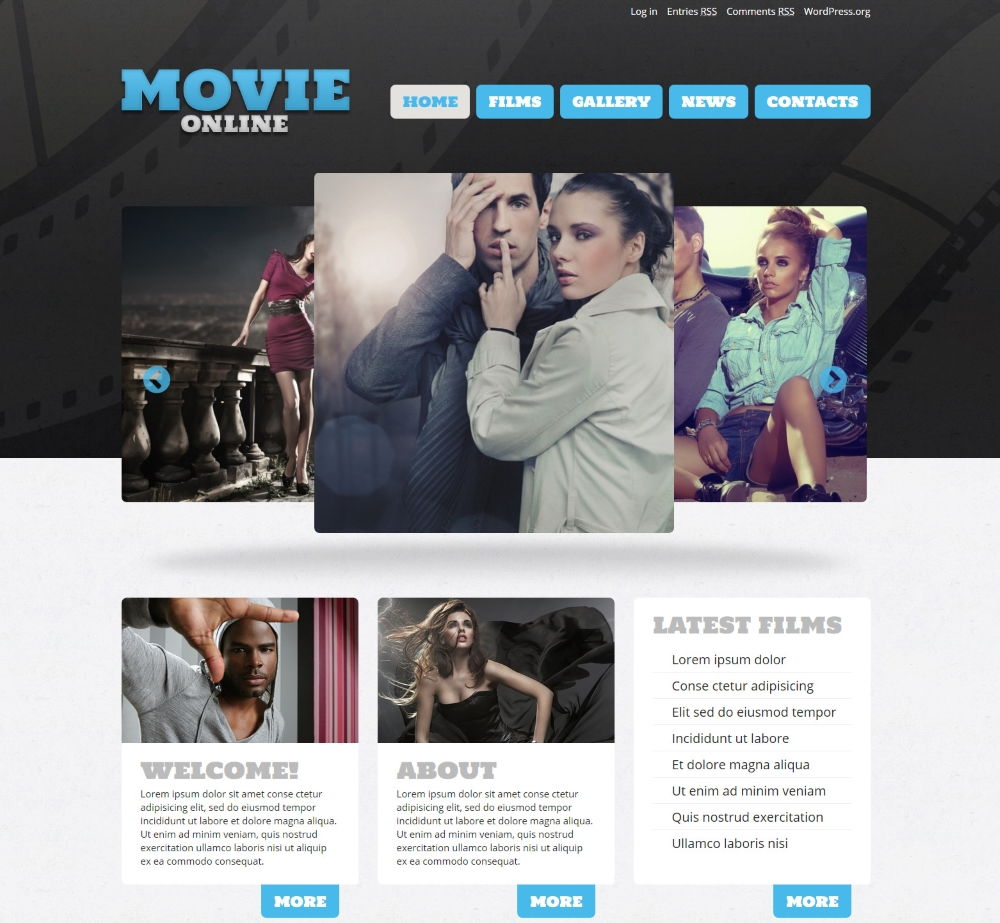 This responsive movie theme allows you to create a highly functional streaming website that will actively promote your movies on its homepage. However, in case you don't like its promotional layout, you can freely edit all of its elements to create a more unique movie website.
Entertainment.Movie by Template Monster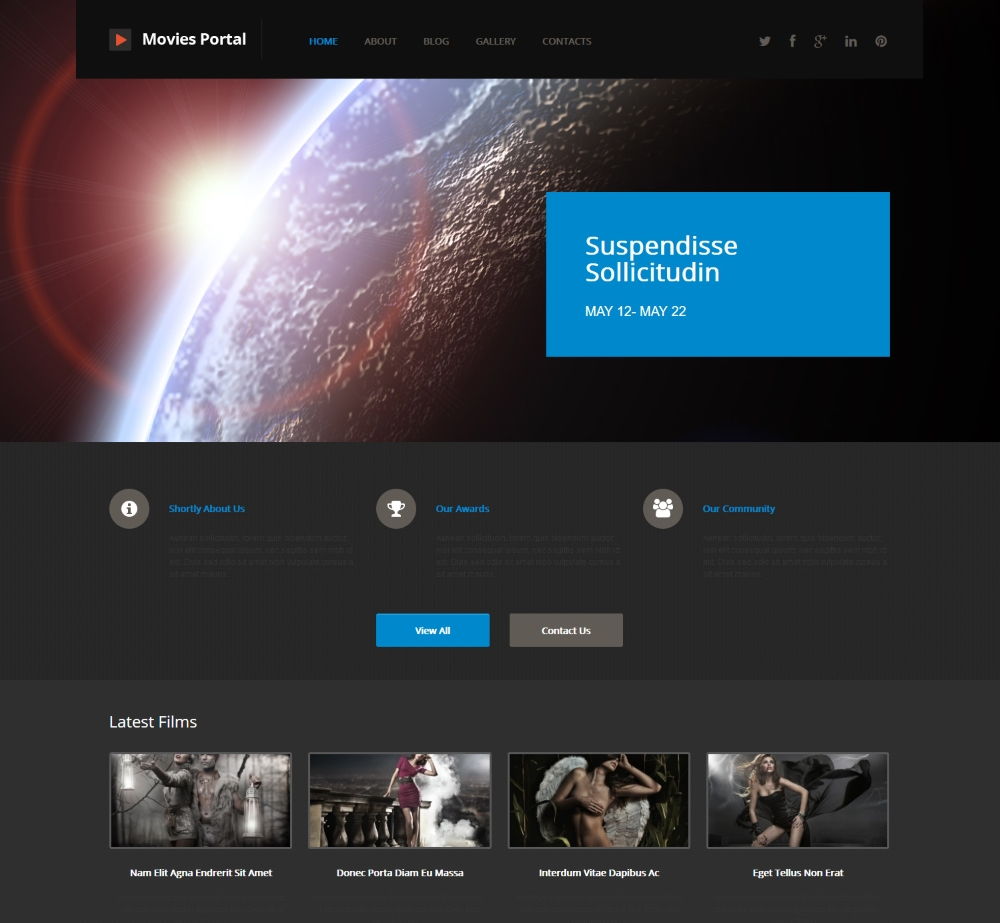 Another theme that's 100% responsive and SEO ready. After you've installed this theme into WordPress you'll have access to a completely editable page builder, with custom post options/formats built in for quick and easy editing.
Movie Responsive 2 by Template Monster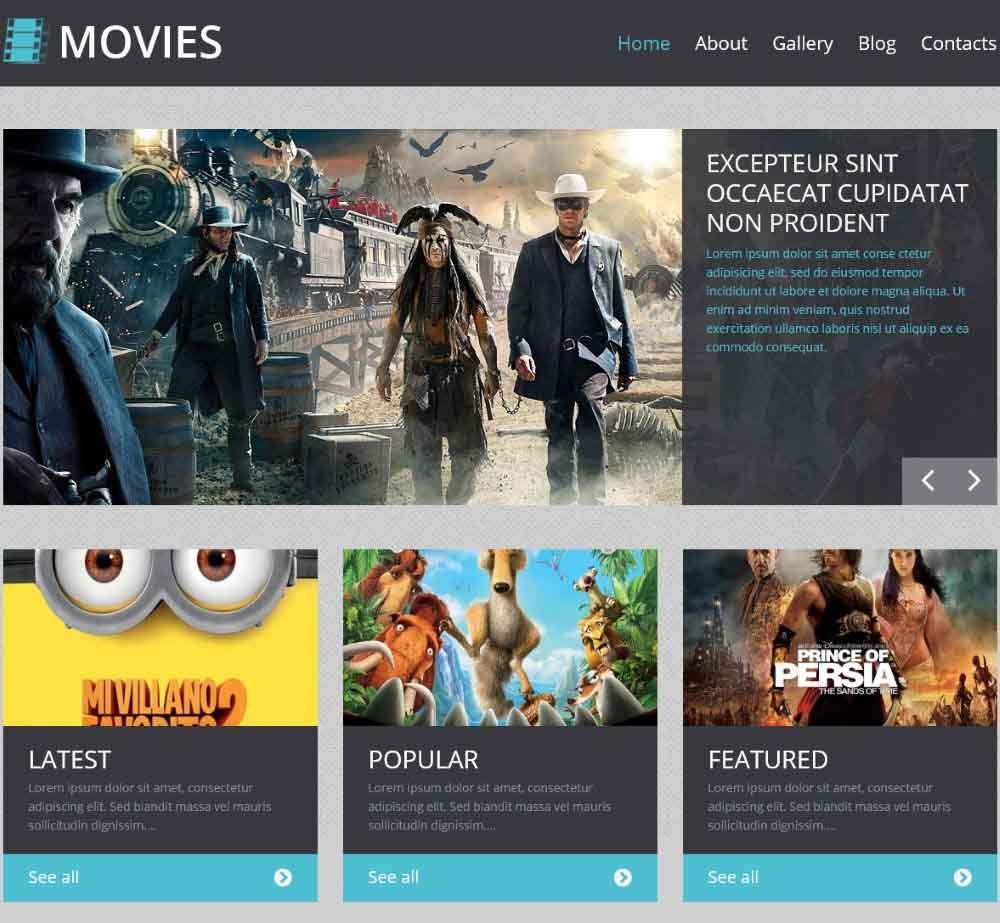 Easily installable WordPress movie theme that contains numerous built-in plugins and widgets for complete customization. SEO and WPML ready, this template is a simple yet good-looking theme for your video streaming site.
Viem by DawnThemes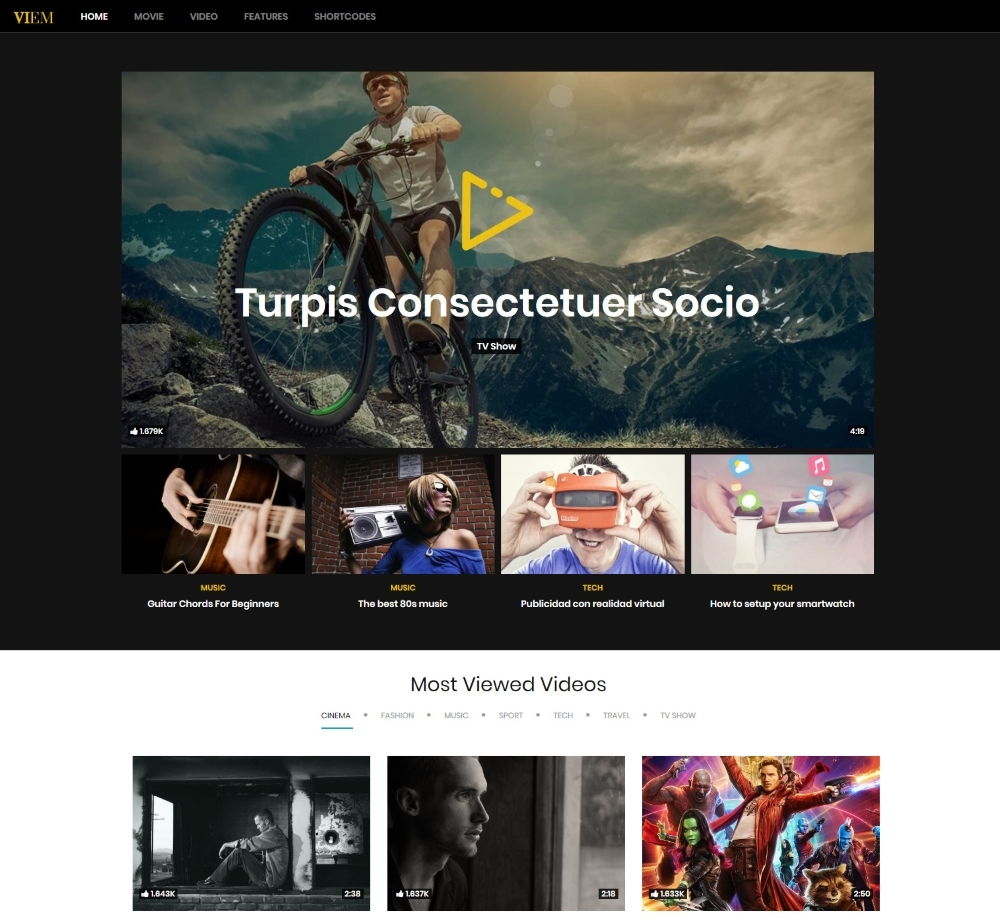 Viem is a unique movie theme that uses a minimalistic layout to present video content. Allowing you to embed external videos or upload your own content, this theme is a great solution for webmasters looking for a simple, yet modern website solution.
Movie Responsive 3 by Teplate Monster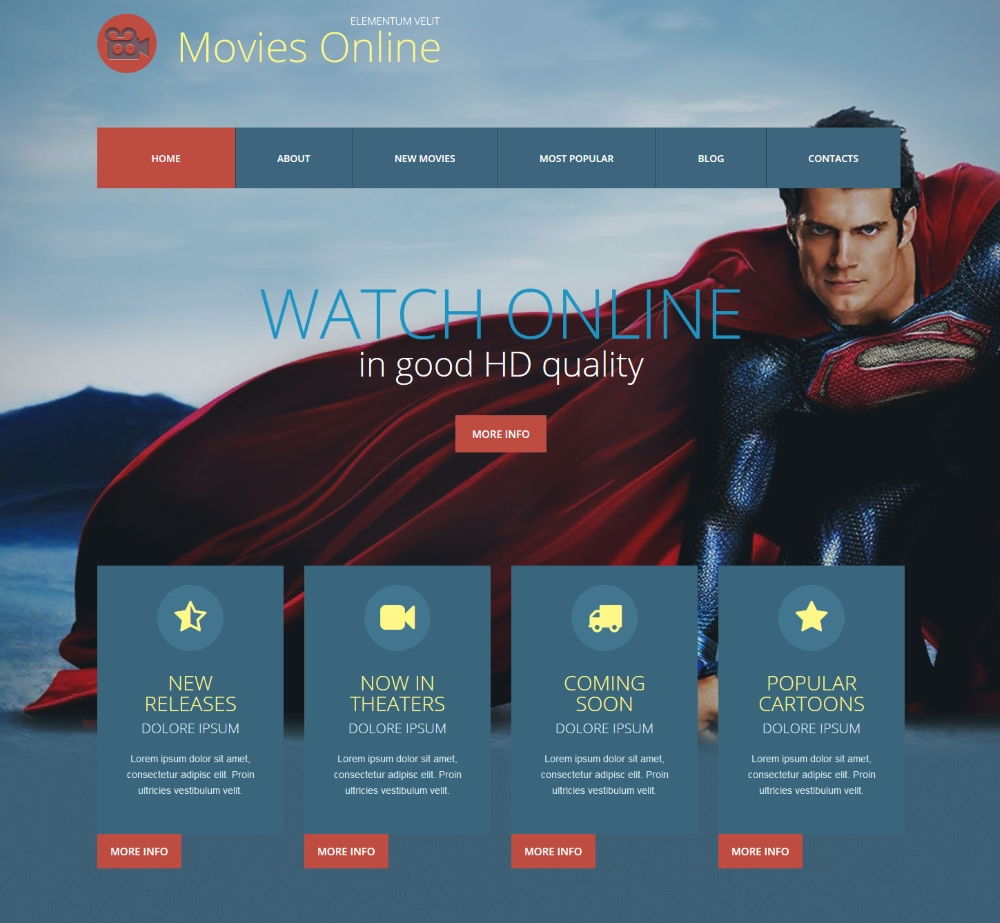 Simple WordPress movie template that offers numerous customization features along with a 100% responsive design.
Movie Responsive 4 by Template Monster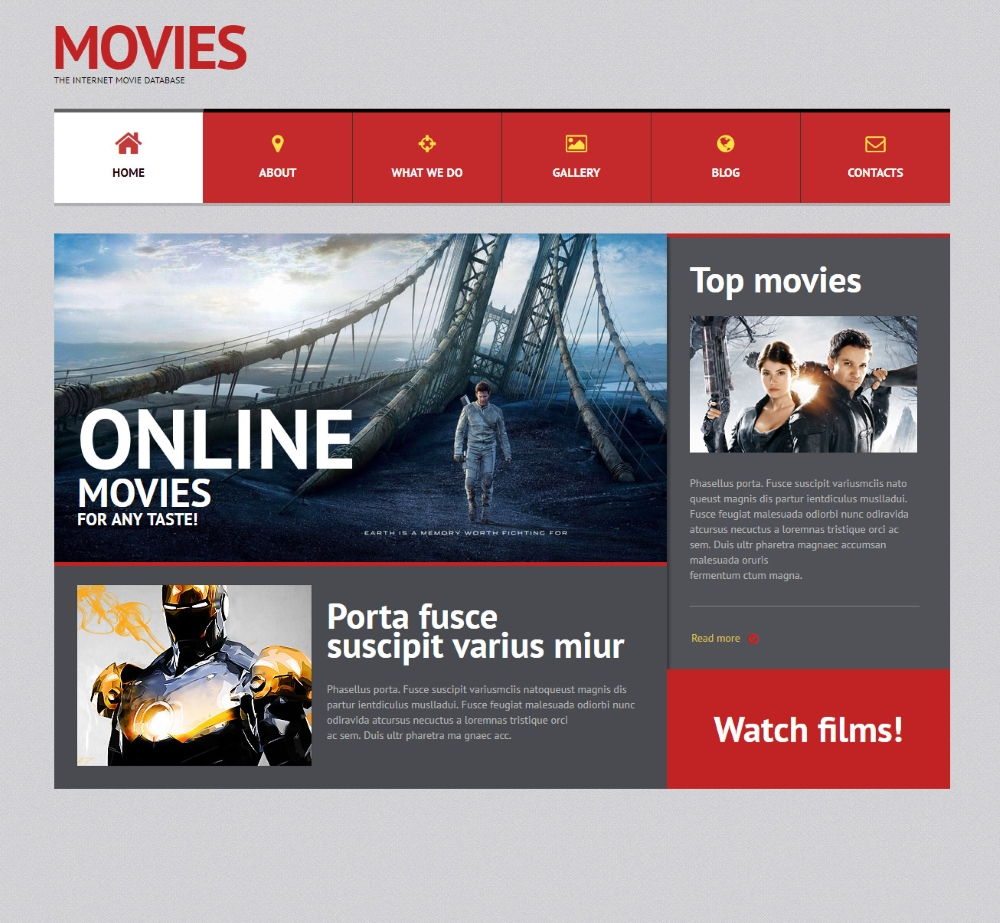 100% responsive template that's fully customizable on the front-end. Custom post types and formats, WPML certification, filterable portfolios, and 80+ shortcodes are just some of the features included in this theme.
Movie Responsive 5 by Template Monster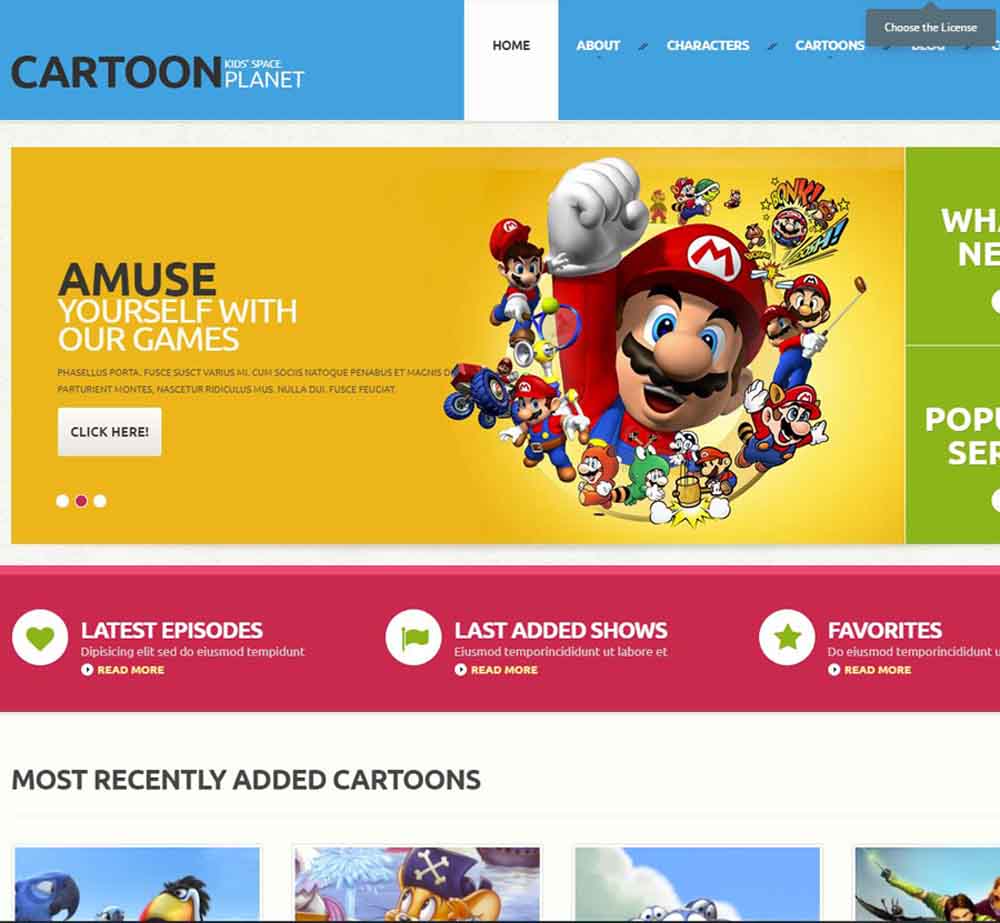 Custom WordPress streaming theme designed specifically for cartoon/animated video content. This template is 100% customizable, with impressive post/page formatting options and custom commenting/social sharing widgets.
There you have it! The complete list of the best WordPress movie streaming themes that will help you set up your video sharing website and start earning money online.