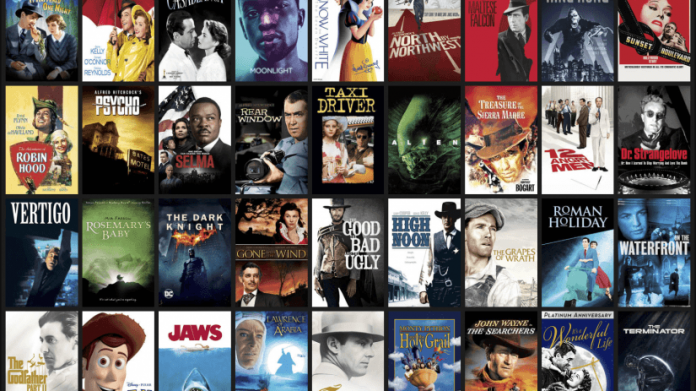 With online streaming becoming the most preferred method for movie and TV consumption, the sector is rich in business opportunities. If you want to build a cheap, yet convenient movie streaming website, WordPress is the way to go.
Know and Avoid the Risks
Still, there are a few things to note before you begin with your streaming business. To begin with, granting people free access to films, TV shows, and other videos could infringe upon intellectual property rights. In order to avoid issues with the law, you need offshore hosting. Otherwise your streaming website will be closed down and you can be sued for copyright violations.
Choosing an Offshore Host
The Netherlands have some of the tightest privacy protection laws in the world, which makes them the perfect place to hide your website. AbeloHost is the leading Dutch offshore hosting provider that can keep you and your streaming website safe.
Choosing WordPress For Your Movie Website
To make your streaming website attractive to customers, you need to choose the right template. Luckily, WordPress supports a wide selection of options, both free and paid themes. Nevertheless, the free movie streaming themes usually come with cosmetic or functionality-related disadvantages, which is why it's worth splurging on a paid theme. Click here for a list of the best paid WordPress Movie Themes to take your business to another level.
Here are the best free WordPress movie themes to get your streaming website going with next to no investment.
DooPlay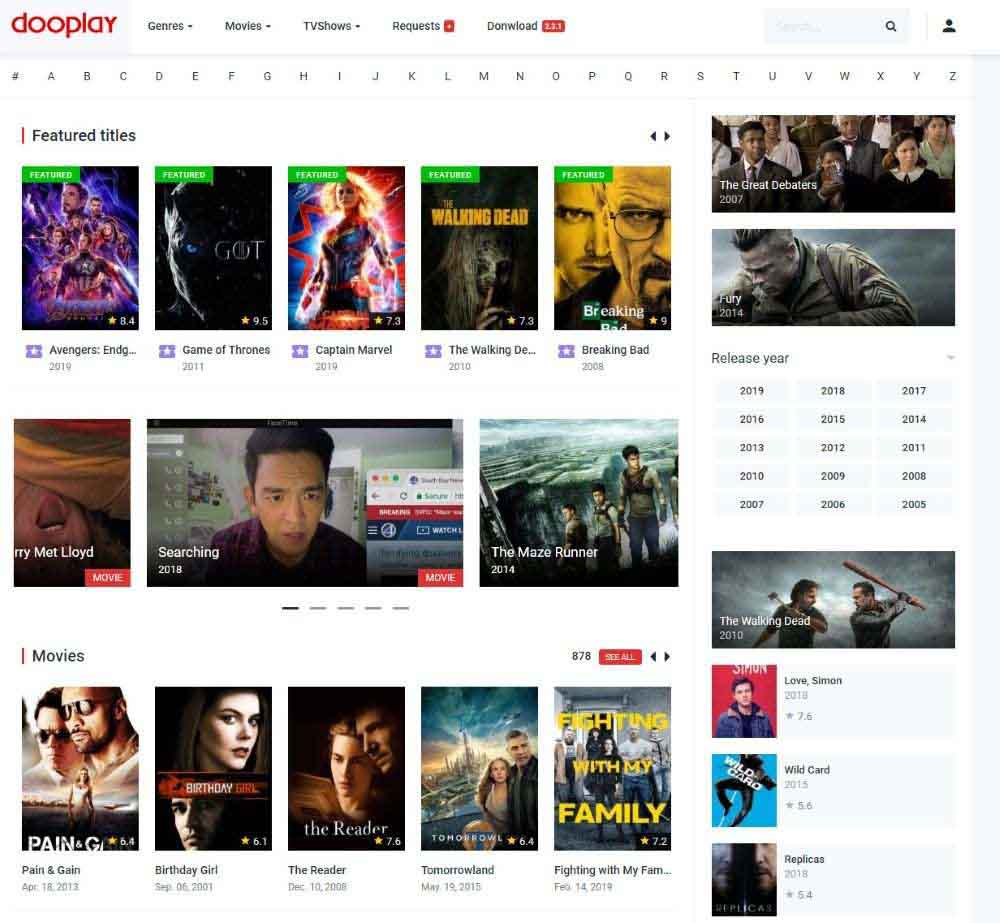 DooPlay is a fully-optimized, fully-responsive WordPress movie streaming theme. It is just as functional as it is pleasing to the eye. It also comes with an easy-to-use Dbmovies tool to import your movies and TV shows.
Streamium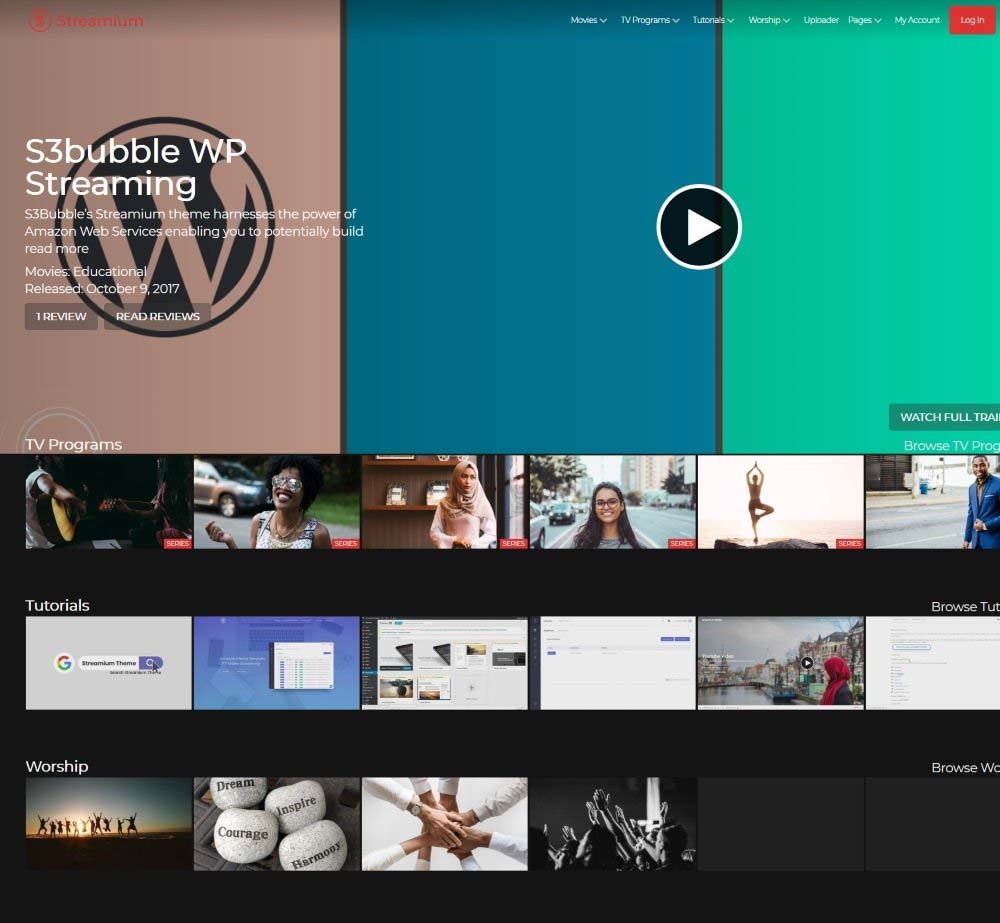 If you're after the slick Netflix look, Streamium has got your back. The theme is simple and elegant, and it relies on the Amazon Web Services for managing content. It will certainly make your streaming site look professional.
Vlogger
If you want your video content to look professional and modern, then Vlogger is the right theme for your WordPress movie website. It is perfect for integrating all kinds of video content with blogging to make a polished, memorable website. The theme includes Visual Composer.
The Motion Lite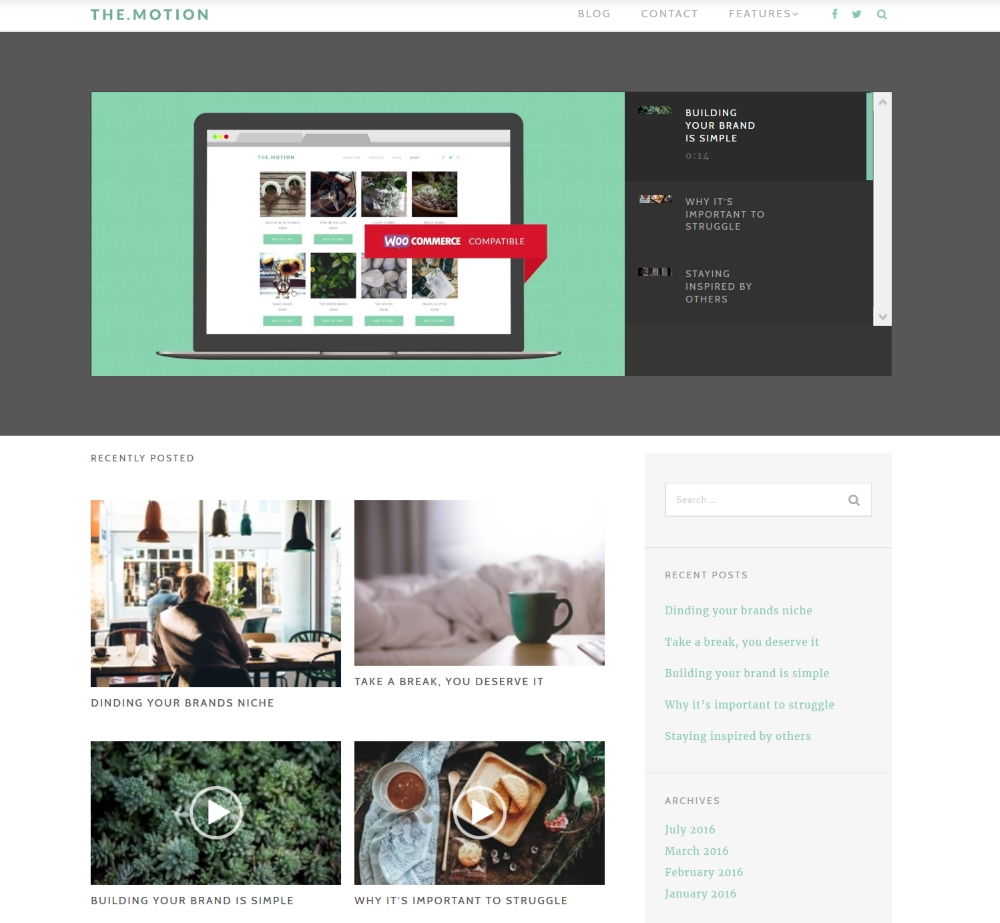 The Motion Lite is a glossy, modern-looking free WordPress theme whose minimalist design and clean fonts look simply stunning. It's perfect for integrating video content into a blog and would make your brand identity really pop. The theme is also fully responsive, looking sharp on all devices and operating systems.
Basic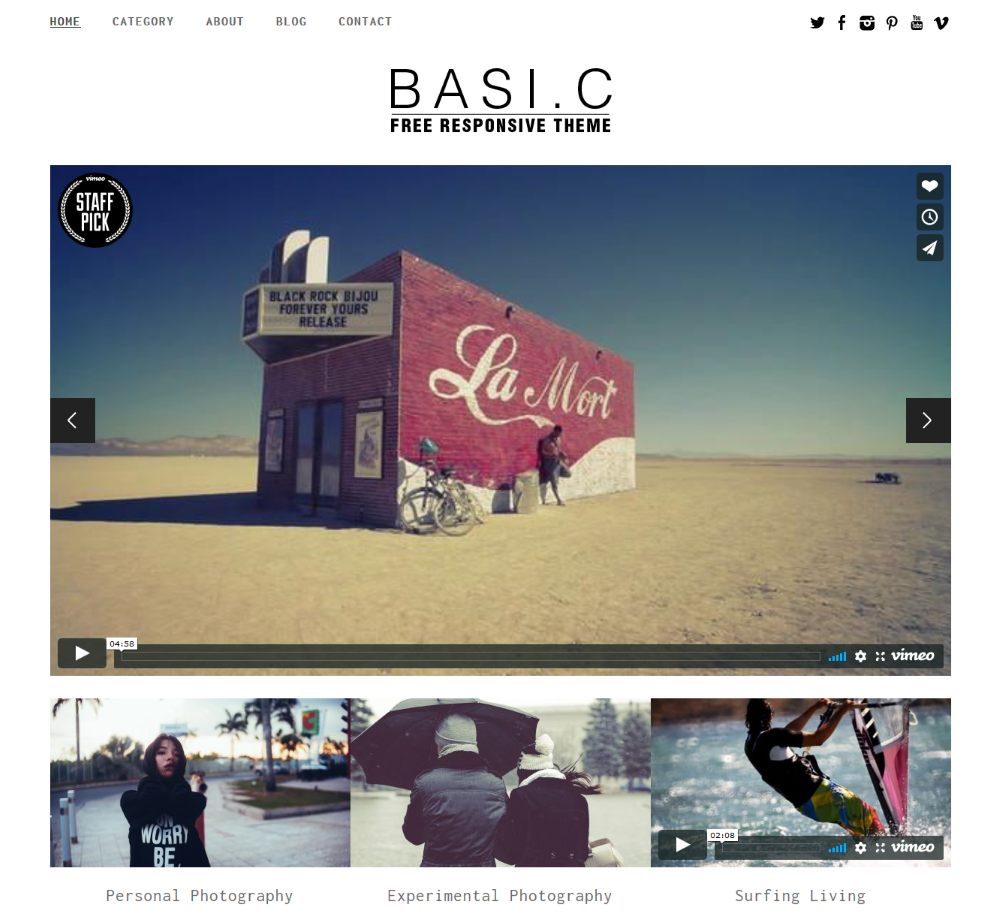 Basic is a modern-looking theme with bold typefaces and a minimalist design. It is perfect for integrating content from Vimeo, YouTube, and Instagram, among others. This free WordPress website theme is fully-responsive, search-engine optimized, supports XHTML and CSS, and highly customizable.
Slimvideo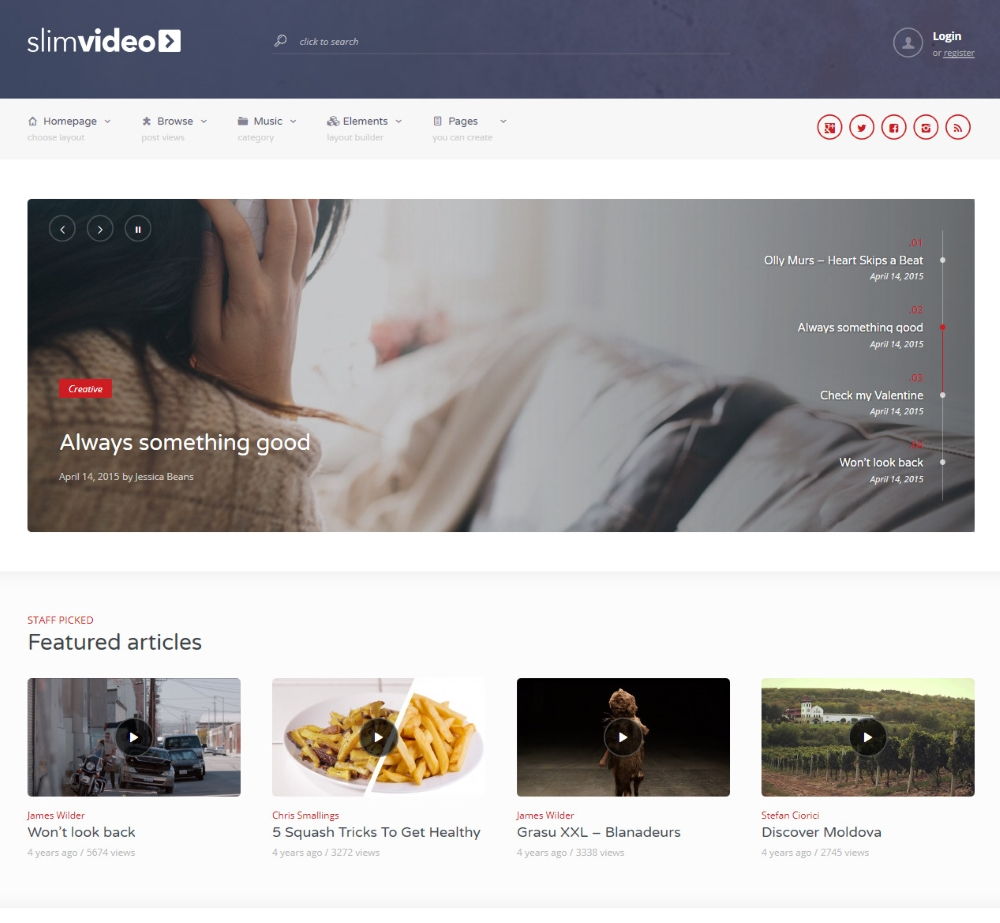 Slimvideo is a clean movie streaming WordPress theme with an elegant, minimalist design. It provides vast customization opportunities and an efficient column-management feature thanks to Twitter Bootstrap. This results in a very good-looking website perfect for sharing video content.
VideoPro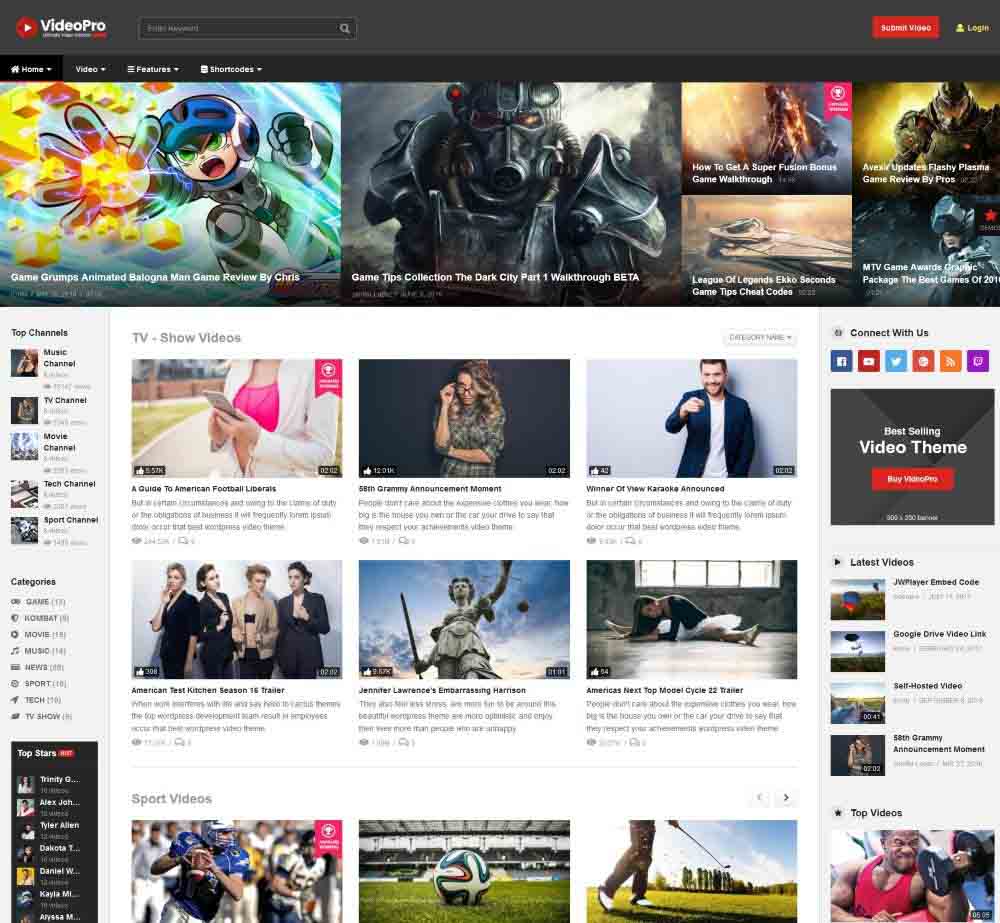 VideoPro offers a functional, responsive entertainment WordPress theme with an authentic look. If you want to avoid looking like most of the other streaming websites out there, you will love the distinctive features of VideoPro. Though the theme is designed for a streaming website, it's also suitable for feature articles to further enhance the user experience.
FastVideo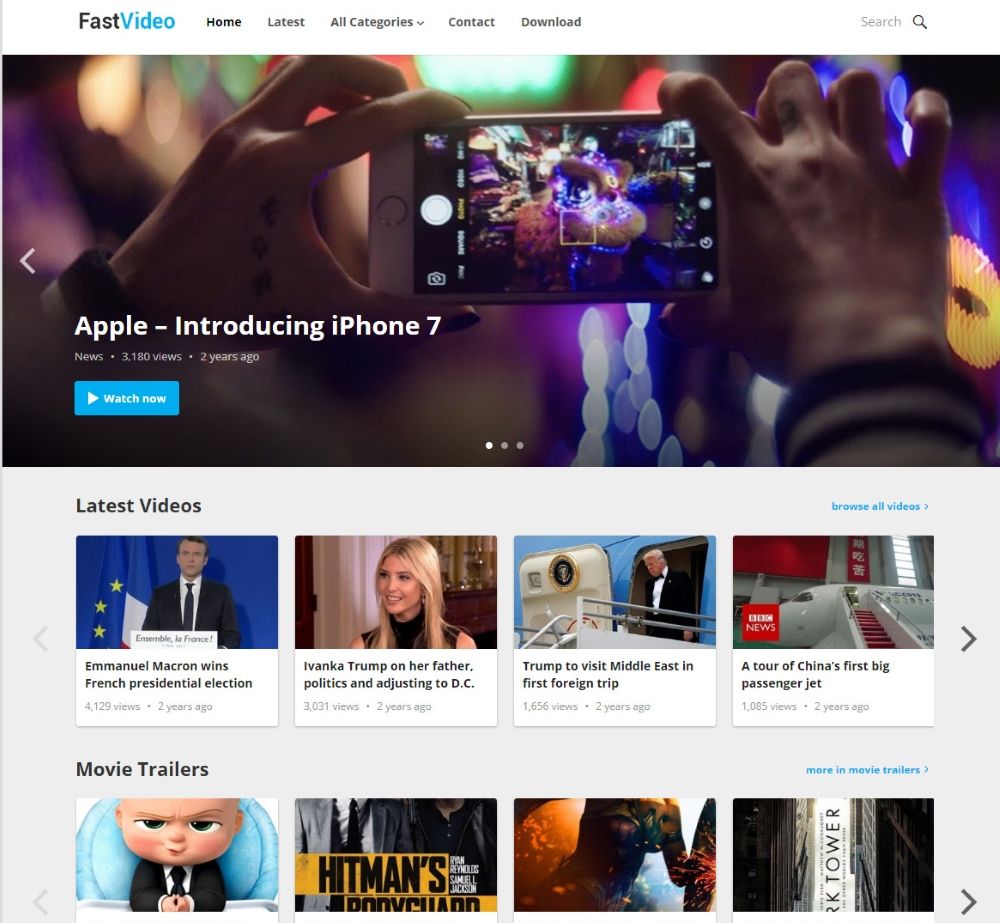 FastVideo is another free responsive WordPress movie website theme. It features an eye-catching slider and a functional bottom-of-the-page menu. This makes it perfect for integrating with social media, adding news, and other materials to make your website more diverse and interesting.
Videohost
Videohost offers a free WordPress movie theme tailored for video hosting. It supports video content coming from YouTube, Vimeo, Facebook, as well as self-hosted videos. The homepage boasts a nice, functional slider to immediately capture site visitors. You can also organize your content by category for improved website navigation.
Viem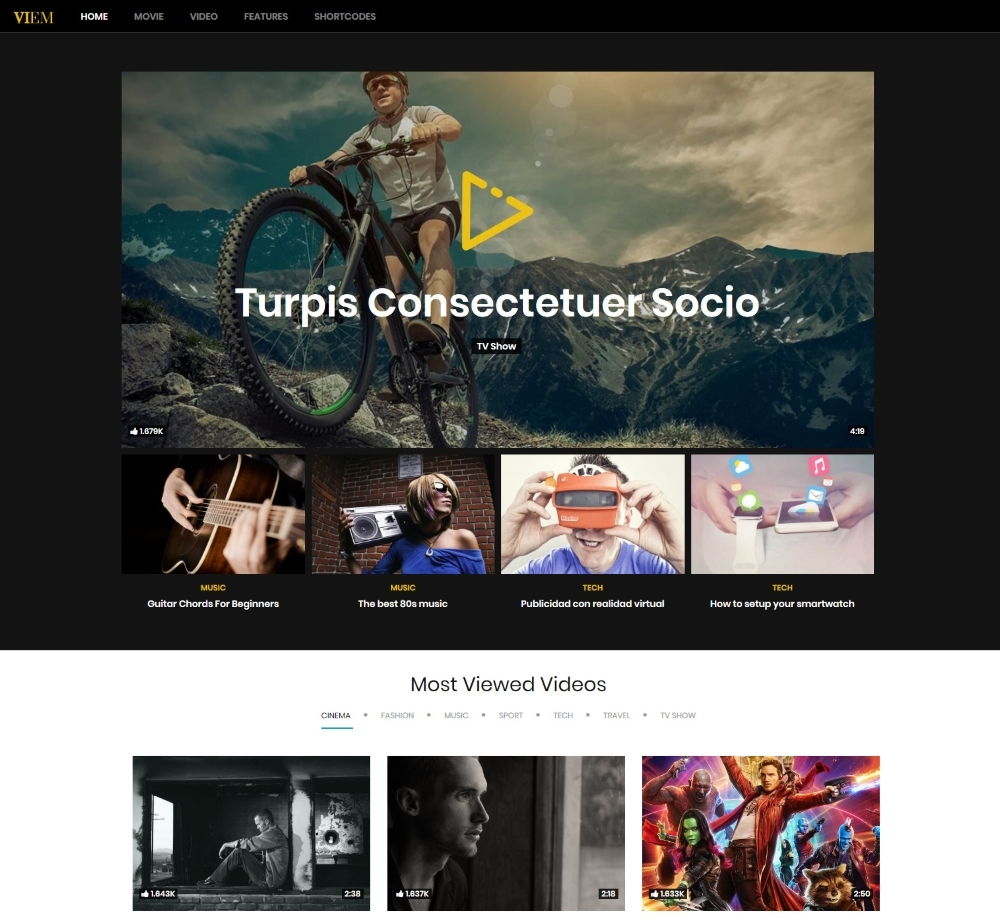 Viem is a free WordPress streaming website theme with an easy-to-navigate, responsive design. It uses the Elite Video Participant plugin and supports content organization by categories. Not only is it great for video streaming, its categories and layout make it perfect for blogging too.
Betube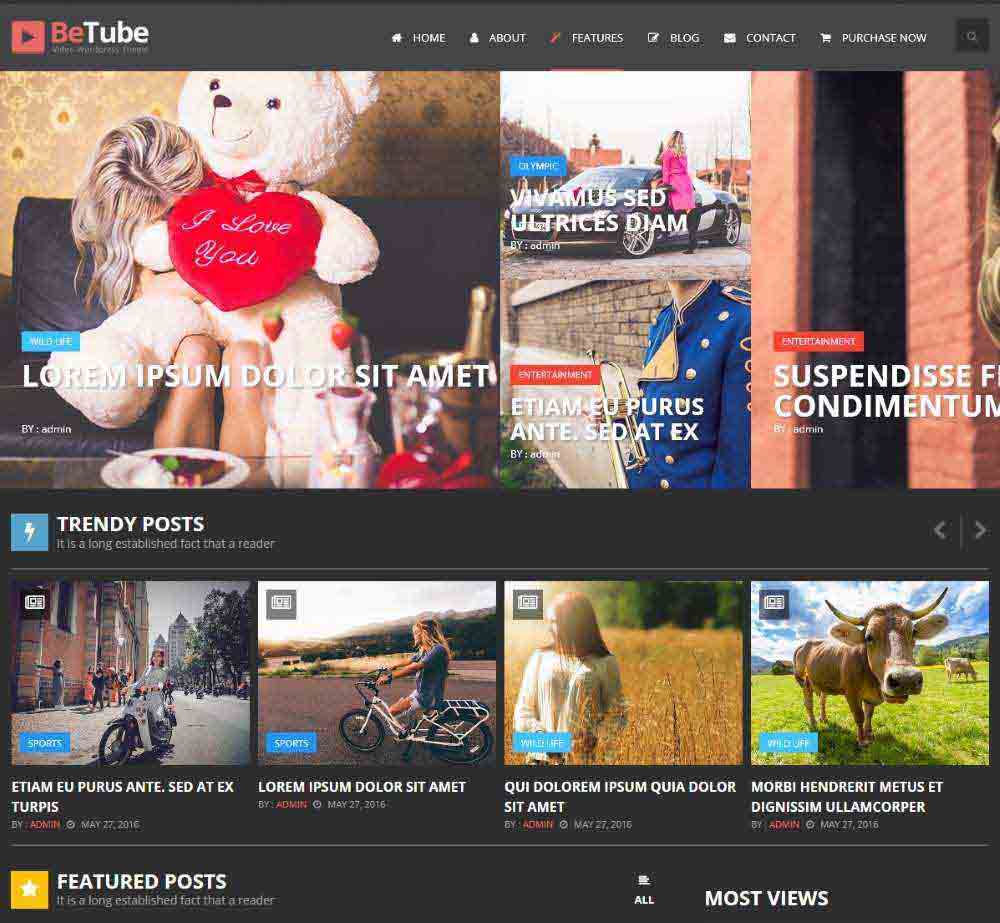 Betube is a very efficient WordPress theme for a movie and video streaming website. It is fully-responsive and comes with both full and glued templates that will give your website a classy, polished look. It supports videos embedded from YouTube, Vimeo, and Dailymotion, as well as self-uploaded content delivered via FV Flowplayer or WordPress player.
VidoRev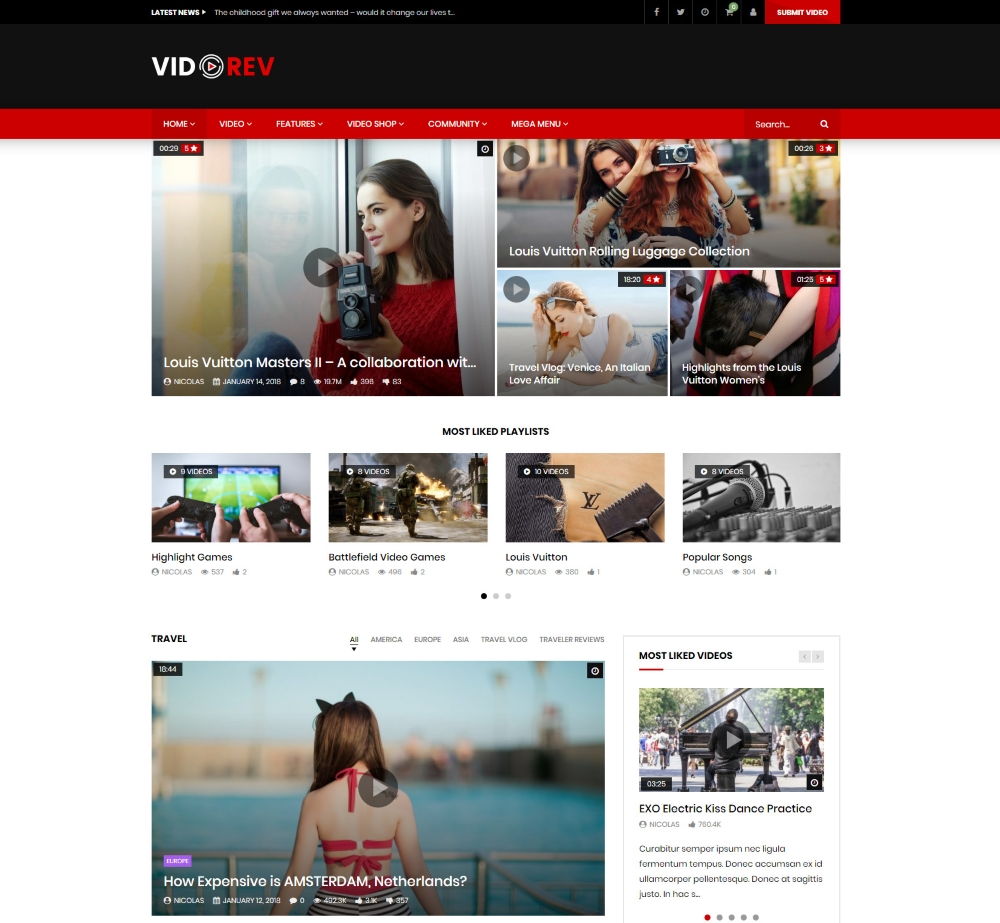 VidoRev is a great movie streaming WordPress template. It comes with several layouts you can choose among, as well as light and dark themes. You can also take advantage of the Elementor page builder to customize your site to your needs, whether you want to feature videos, movies, blog articles, or more.
Videoly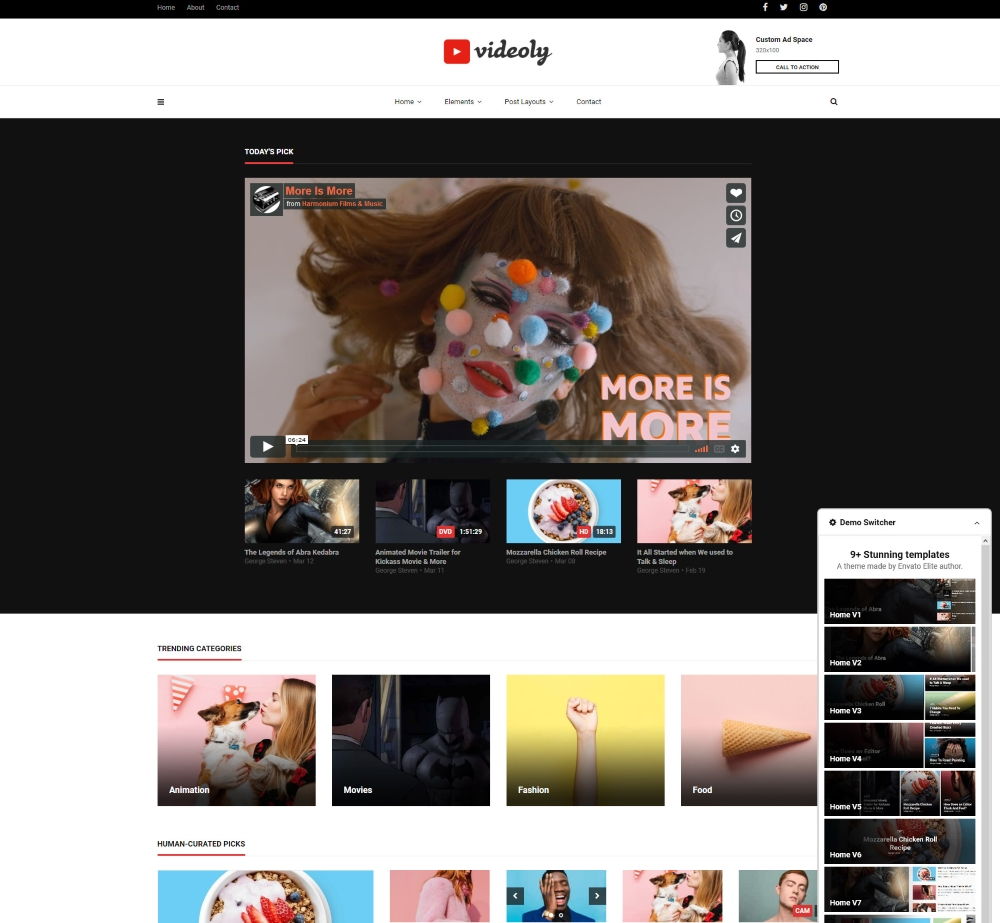 Videoly is a theme that offers a beautiful minimalist look with a functional layout. This allows you to curate your content in the best way possible, resulting in a visually enjoyable video and movie streaming WordPress site.
DesSign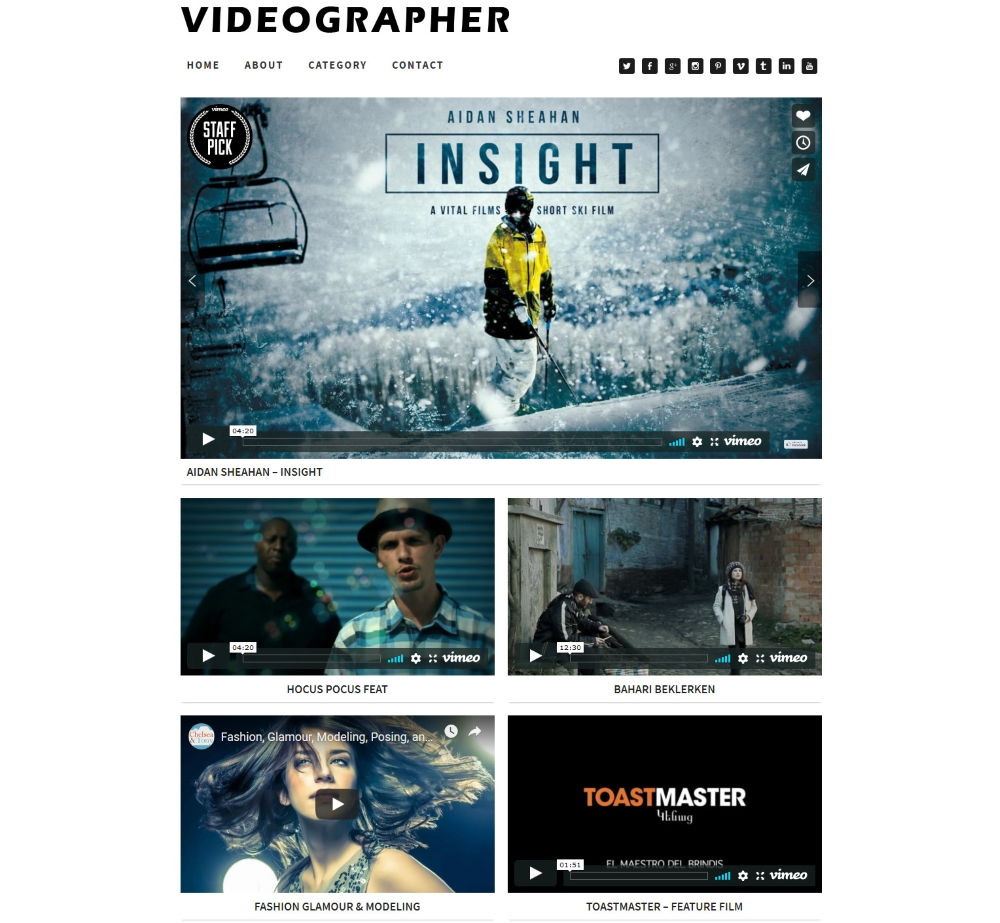 DesSign is a contemporary-looking free WordPress movie template perfect for videographers. The minimalist design and strong fonts make it visually stunning, putting the focus solely on your content.
True Mag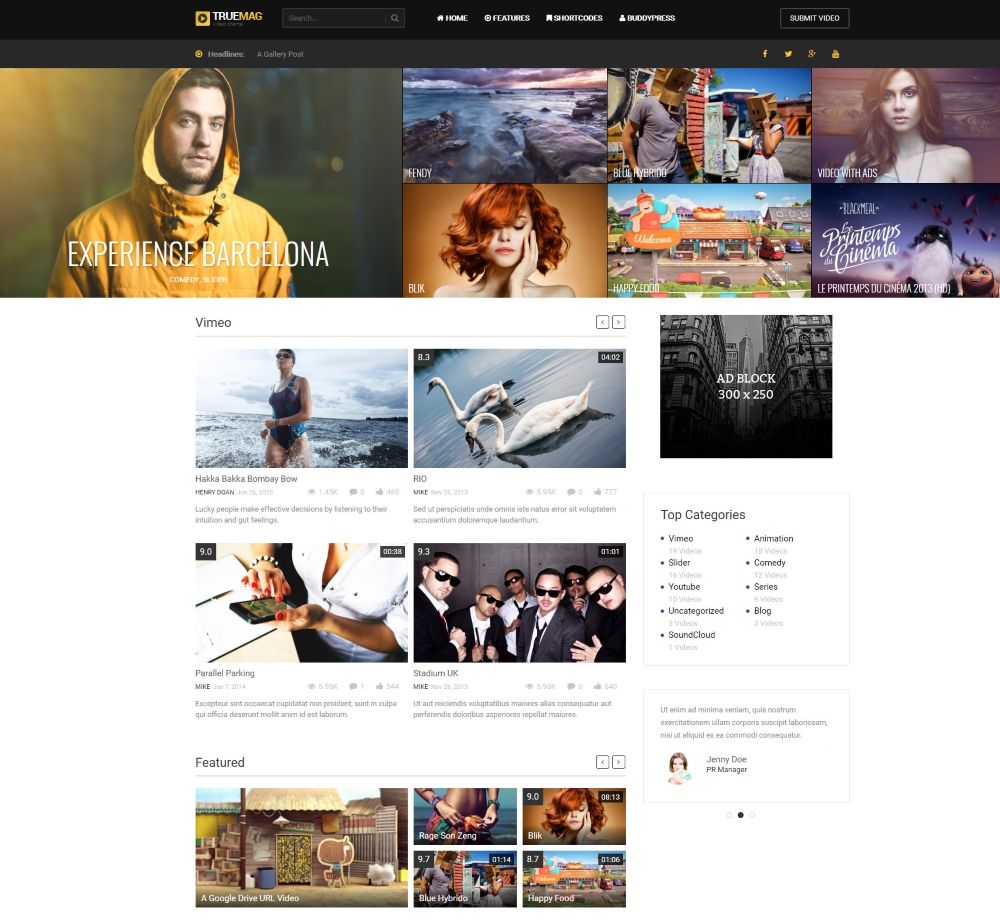 TrueMag is a great solution for your movie streaming WordPress site. The theme is optimized for search engines, comes in several versions, and allows you to embed content from YouTube, Vimeo, and SoundCloud, among others.
Vlog
Vlog is an elegant video-centered free WordPress theme designed with videographers in mind. The layout is clean and simple, and the theme supports content imported from YouTube, Vimeo, and Dailymotion. The theme also allows you to create content playlists, a feature site visitors will surely appreciate.
Snaptube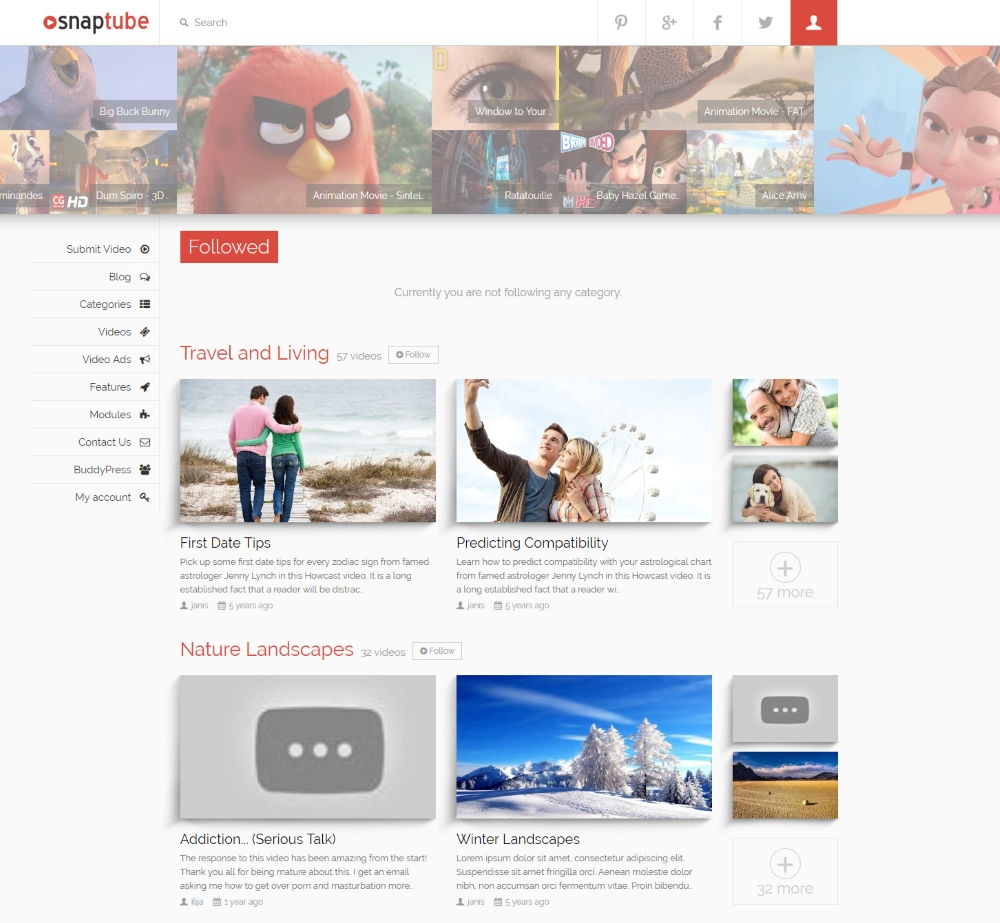 Snaptube offers a highly customizable, fully-responsive design for your movie streaming WordPress site. You can embed videos from other sites or upload your own. The theme favors minimalist design approaches, but still allows you to supercharge your site with content, thanks to the infinite sidebar and beautiful slider.
VideoTouch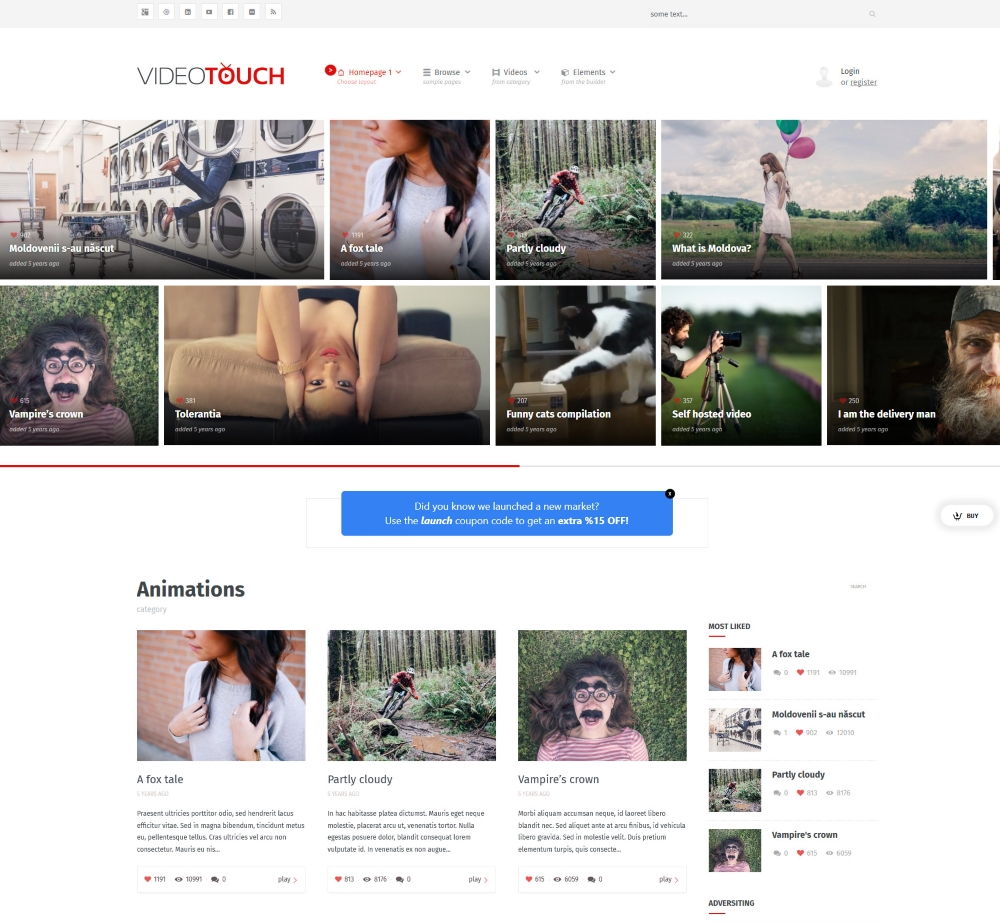 VideoTouch is a sophisticated video streaming WordPress theme with a modern design and infinite possibilities for customization. Thanks to the comprehensive page builder of the theme, you can create an engaging, responsive website like no other.
Focus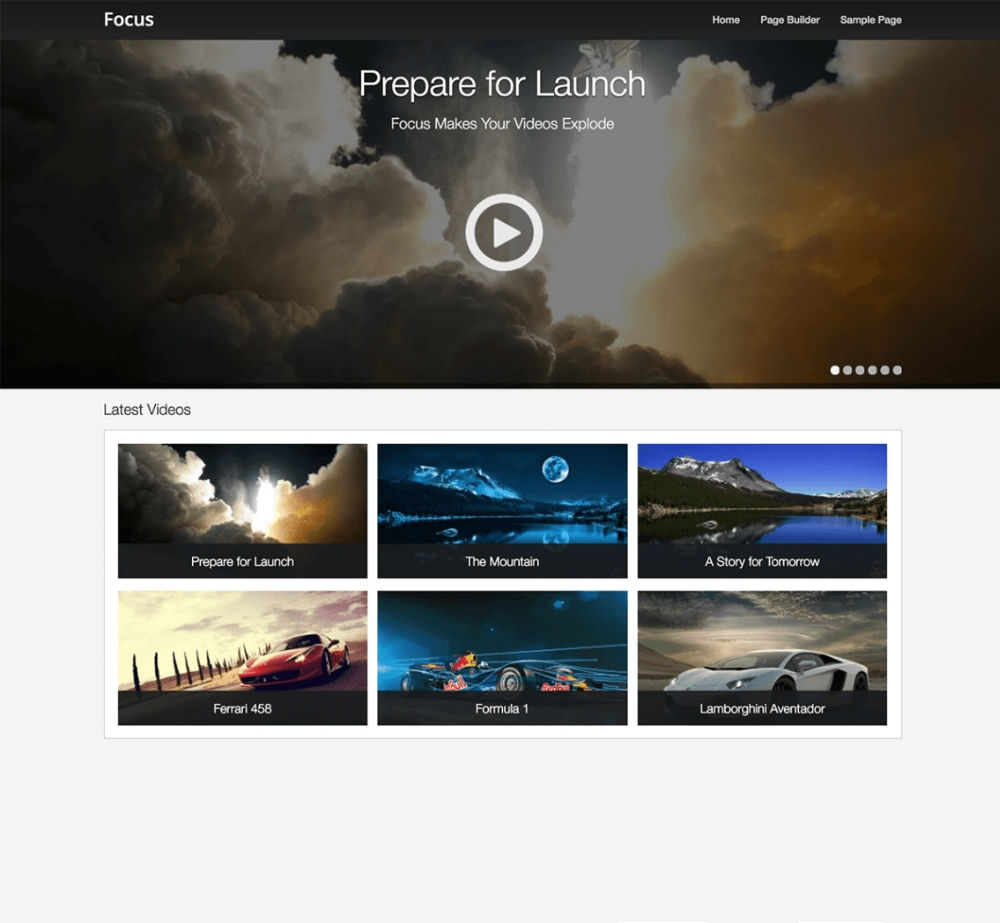 This is a free-to-download movie theme which uses oEmbed to enable hosting content from YouTube and Vimeo. It also supports self-hosted videos in MP4. The theme is extremely user-friendly and the giant slider on the homepage will certainly draw attention to your content.
VideoPlus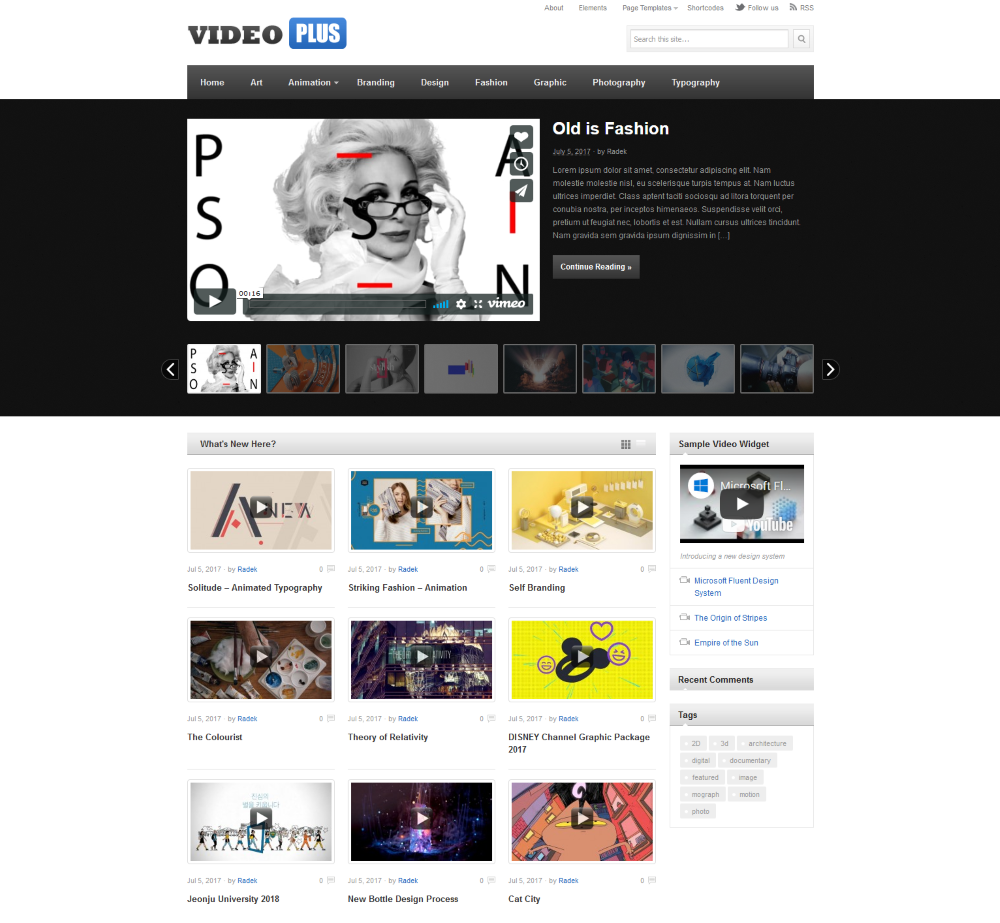 With VideoPlus you can build a very efficient movie streaming WordPress site, which also supports news, blogging, and other types of content. The theme includes an easy-to-use slider and customizable menus to perfectly tailor the theme to your site's needs.
Solar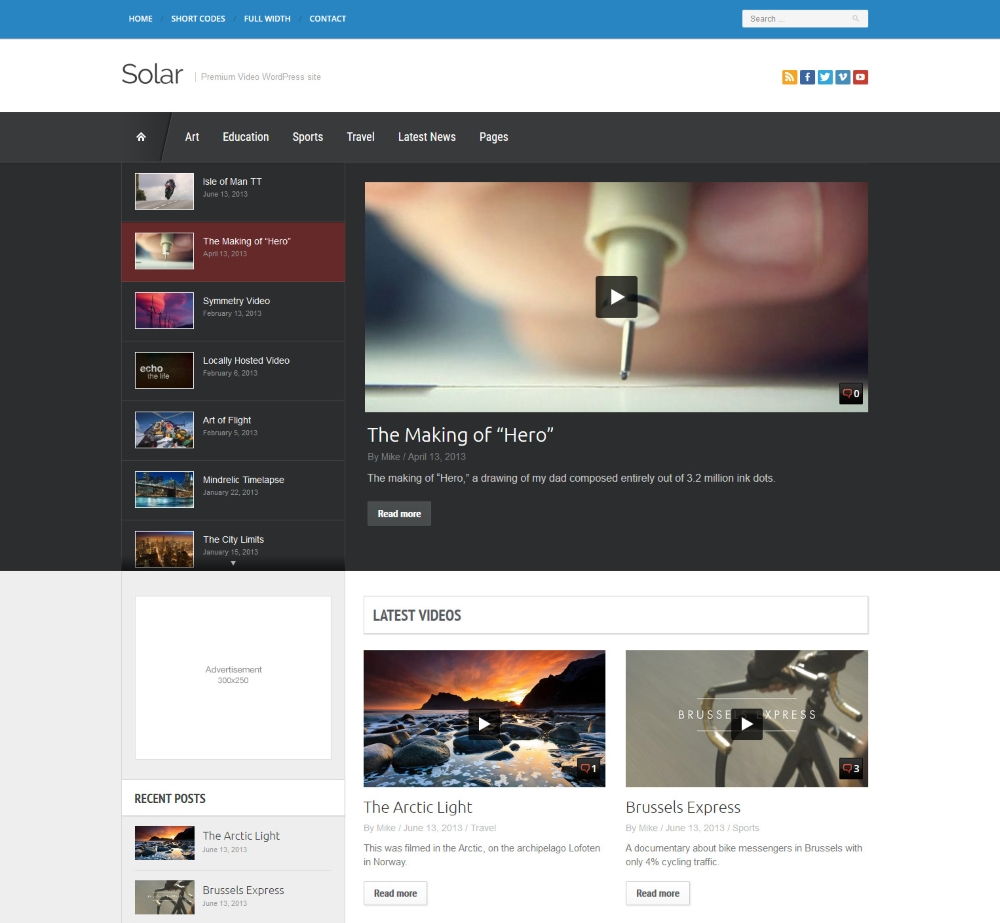 Solar is a simple, yet functional free theme for your movie streaming WordPress website. The design is fully-responsive, easy to localize in different languages, and allows you to change the colors of the theme.
BA VideoTube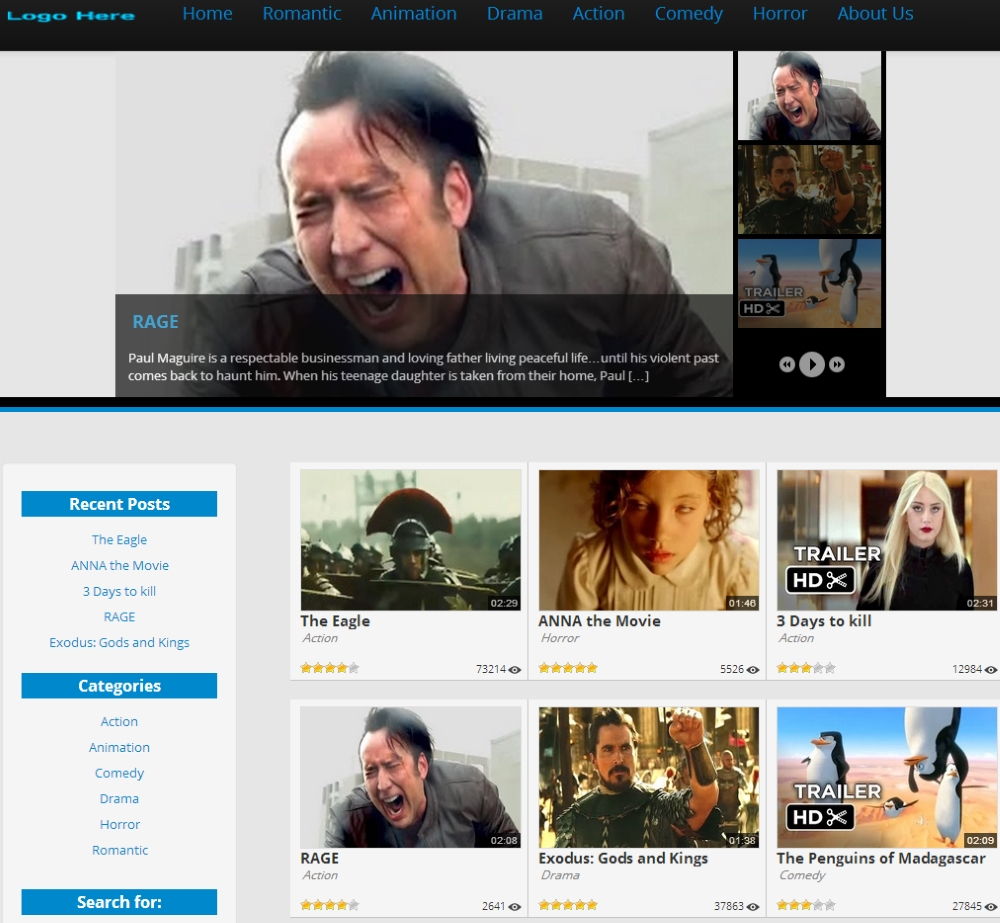 Ba VideoTube is a free WordPress theme suited for all kinds of video hosting. It supports several different versions of WordPress, as well as the WordPress Video Tube plugin. The theme features a prominent slider, sharing options, and an option to add a custom logo to your site.
Universal Video Player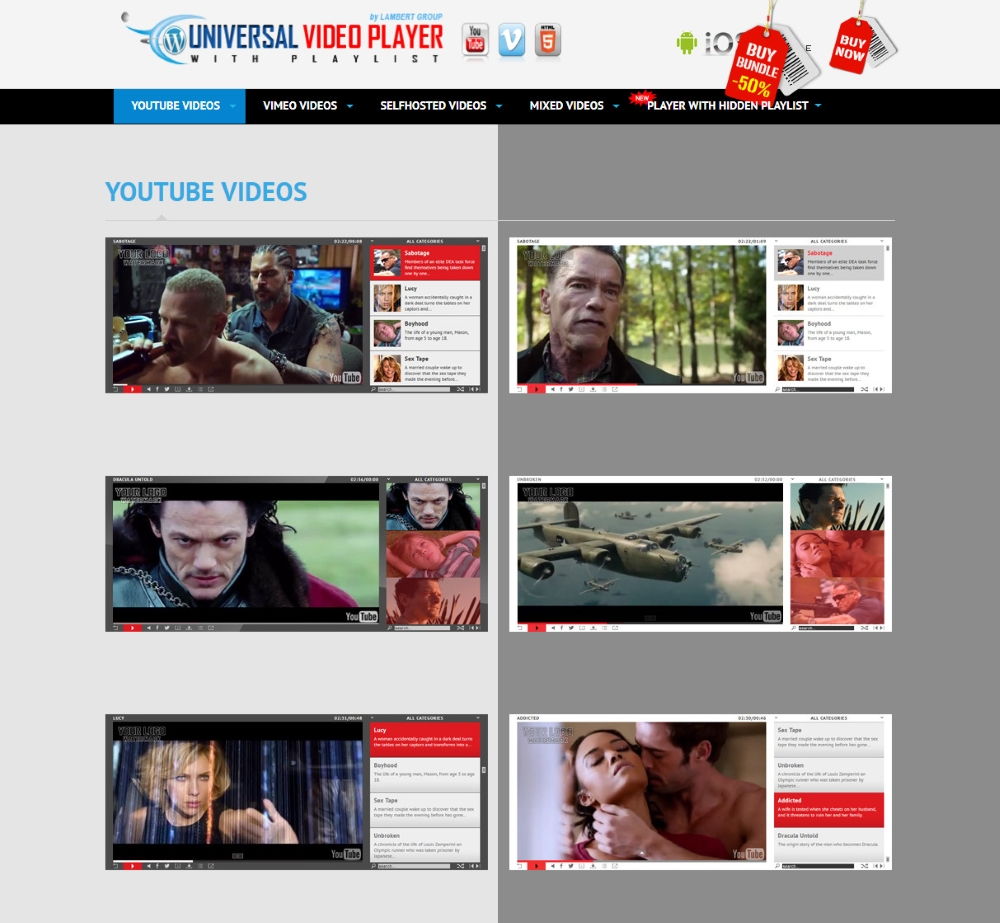 The Universal Video Player is great for hosting videos. It can integrate content from YouTube and Vimeo, as well as self-hosted videos. The theme is compatible with both responsive and non-responsive websites, and can run on desktop, Android and iOS.
BA Black Tube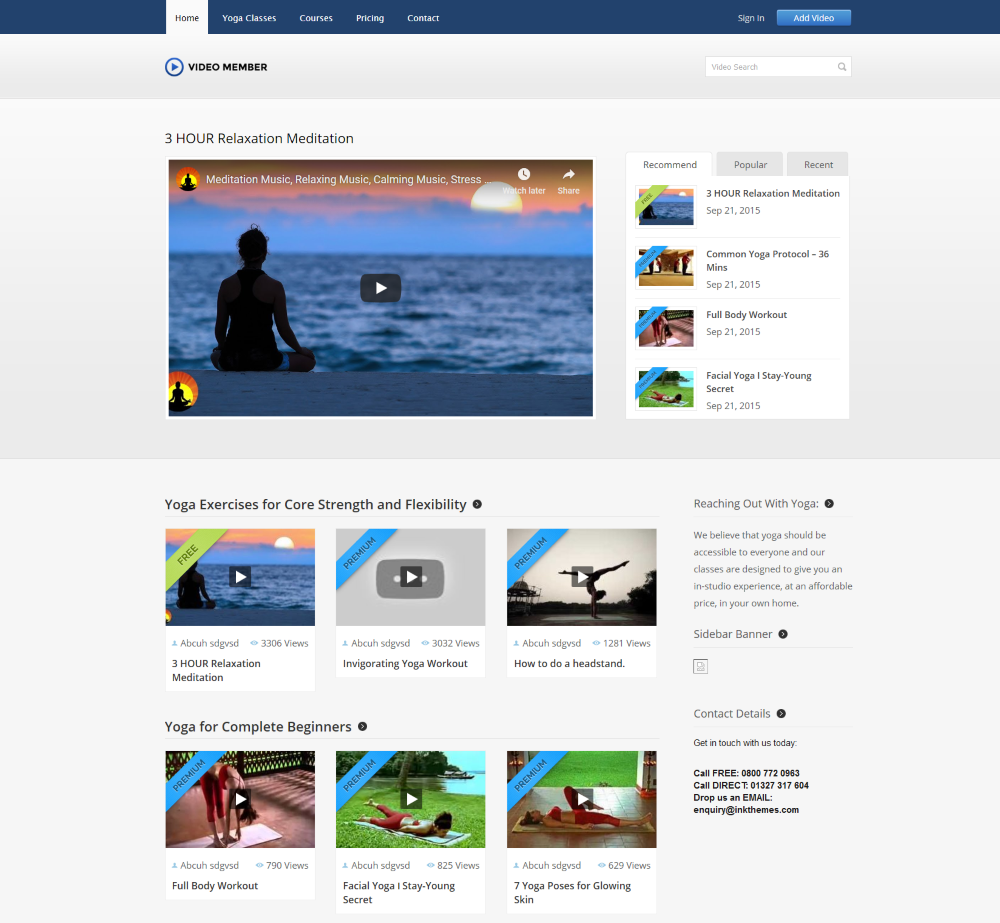 BA Black Tube is a simple WordPress video streaming dark theme. It is fully compatible with the WordPress Video Tube plugin and supports multiple versions of WordPress. The theme features sidebar widgets, menus (including drop-down), and a prominent slider, which are all customizable.
Allmed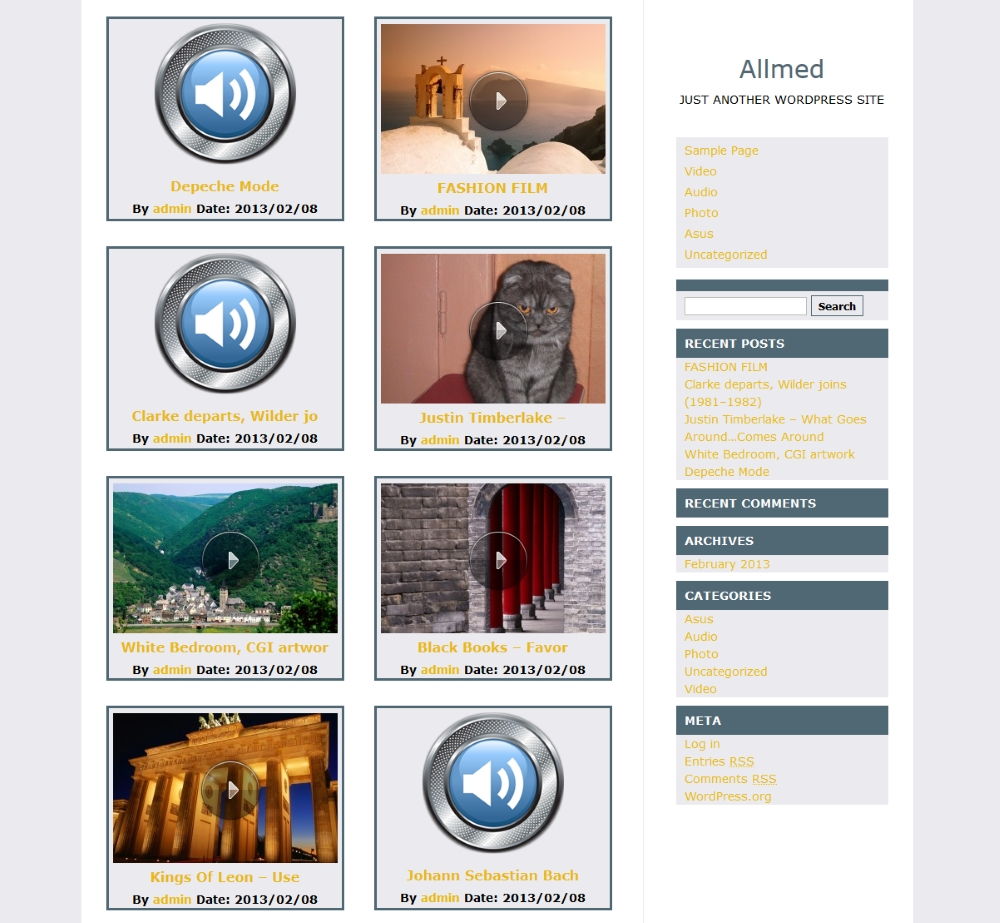 Another simplified theme, Allmed goes straight to business. The design is streamlined to highlight your content, whether that is sound or video. It also comes with an unlimited choice of customization colors, which is great for a free theme.
We hope that something on this extensive list of free to download movie WordPress themes caught your eye. As long as you have your offshore hosting covered, simply follow the installation instructions for your chosen theme and you're good to go!