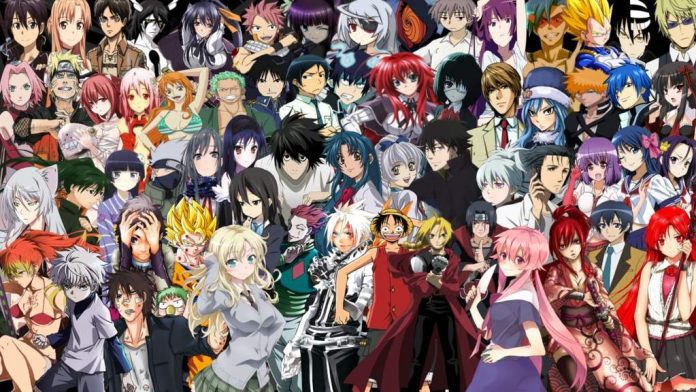 Whether your goal is to build a profitable anime streaming site or a popular anime blog, our list of flexible anime WordPress themes will provide you with a solid foundation for your future website.
Multipurpose vs. Anime Themes
If you were hoping to find an anime wordpress theme that features an anime design style, you might be out of luck. When developing our list of customizable anime wordpress themes, we found a very limited number of options that had an anime based design. The ones that we did find were last updated in 2015, built on very old frameworks, and were not modern in any sense of the word.
Redesigning a Theme for Anime
Because there are virtually zero anime themes on the web, we recommend repurposing a multipurpose streaming or blog theme instead. It's easy, fast, and ensures that your anime site will have a clean design that's compatible with the latest customization plugins.
Any of the designs posted in our list can easily be transformed into an anime themed site. For example, if you're creating an anime streaming site, simply upload the cover photos of whichever Anime series/movie you will be hosting into the theme's movie poster section. Or if you're starting a blog, all you need to do is upload your Anime graphics into the image sections of your blog's posts/slider/homepage.
Our Anime Website

 
The screenshot posted below is an example of how easy it is to redesign a streaming/blog theme. Using the Vodi theme, which is the first theme in our list, we made some basic adjustments and transformed it into an impressive anime website within minutes.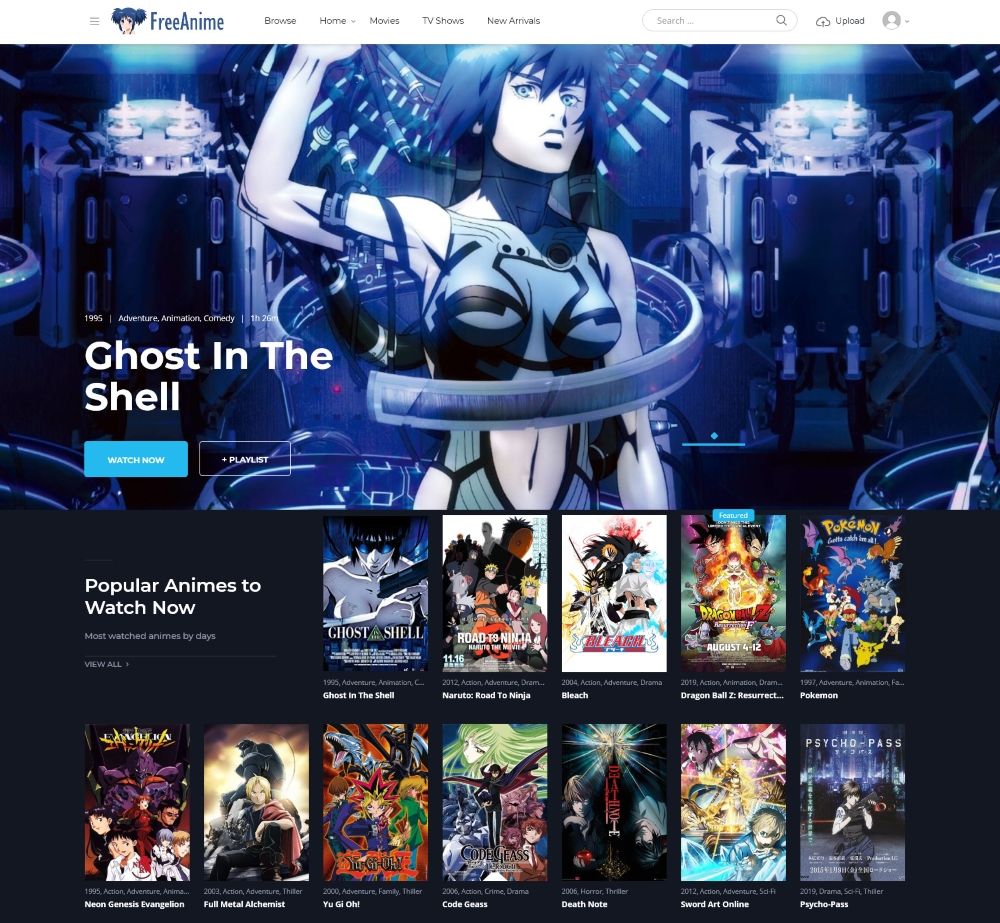 Where to Host an Anime Website
Before you purchase a theme and start building your site, you need to consider what type of hosting company you should use. Owning a streaming site comes with the constant risk of having content (or the entire website) taken down via DMCA complaints and copyright violations. The only way to not have your site taken down is to host it with an offshore hosting company.
AbeloHost, which is an offshore hosting company headquartered in the Netherlands, provides its customers with 100% protection from copyright/DMCA complaints. Dutch internet regulations protect websites from such complaints, which makes AbeloHost one of the best options on the web for hosting your site with. Learn more about AbeloHost's world class hosting services here.
Top 25 Anime WordPress Themes

 
We've created this list of 13 high quality multipurpose blog/streaming themes, all extremely customizable with numerous design and UX options. The theme's we chose for this list are modern, responsive, and cleanly coded on the latest frameworks. We cover each theme's cost, features, as well as benefits to help you narrow your selection and get your anime site built fast.
Vodi by MadrasThemes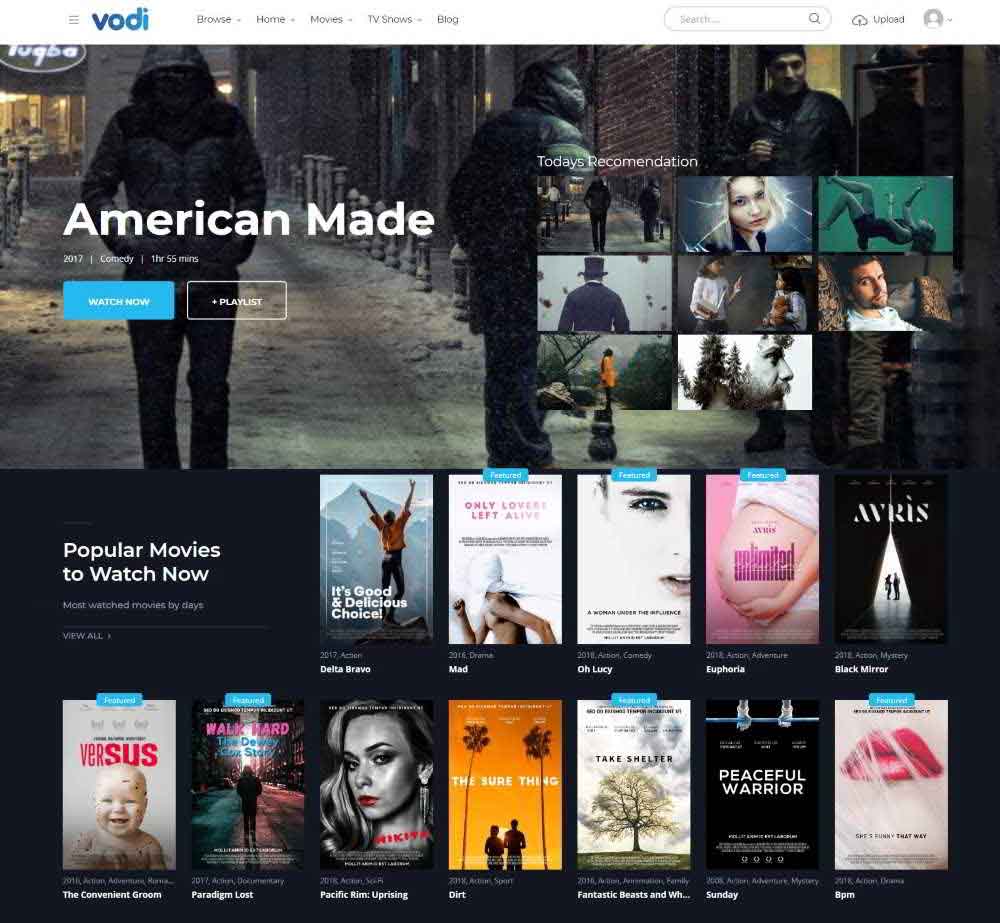 Vodi is a versatile entertainment-focused theme that is perfect for building an anime streaming site or blog. The theme includes five different main templates for quick and easy customization, including a magazine template. One of the most impressive features of this theme is that it features built-in structured data for movies, tv shows, or videos for enhanced SEO.
OVOO by Spagreen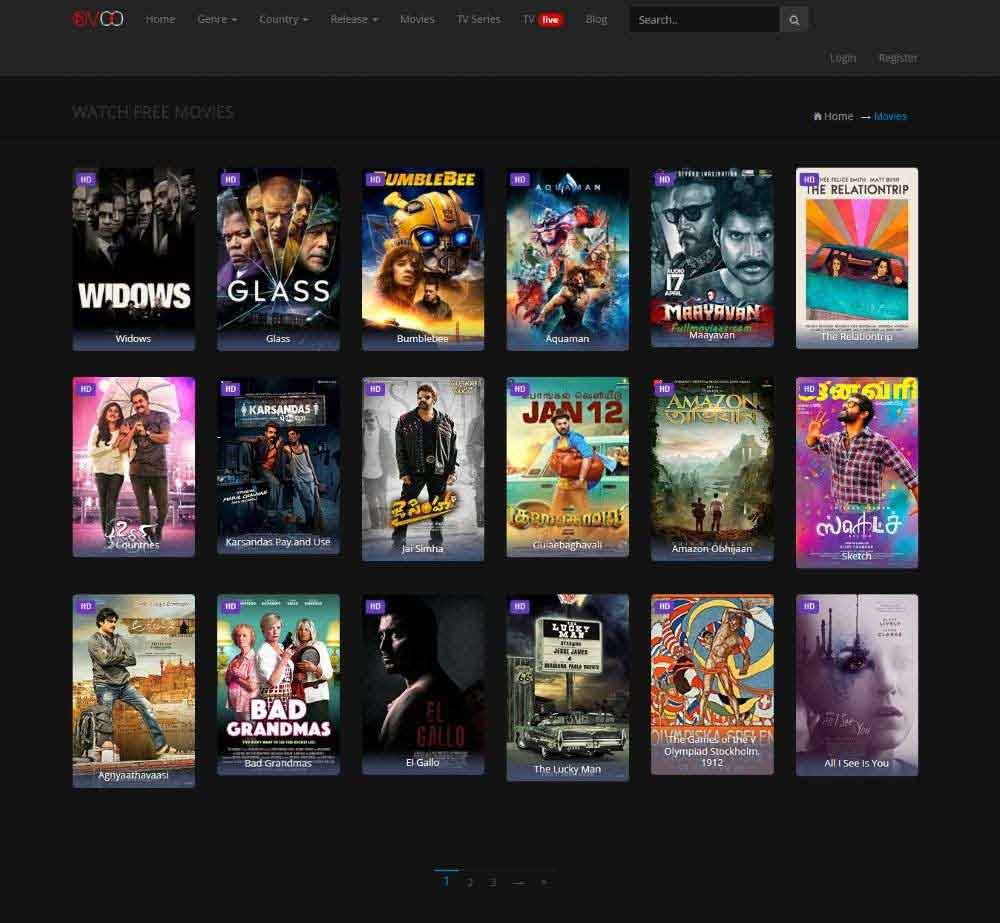 Ovoo is a full-fledged PHP script with a neat content management system designed to organize TV shows and movies. It runs on the latest versions of PHP, has both light and dark themes, and includes the Video JS 5 player to ensure a smooth streaming experience. The script is highly customizable and you will have no trouble turning it into an anime website.
Movify by KlbTheme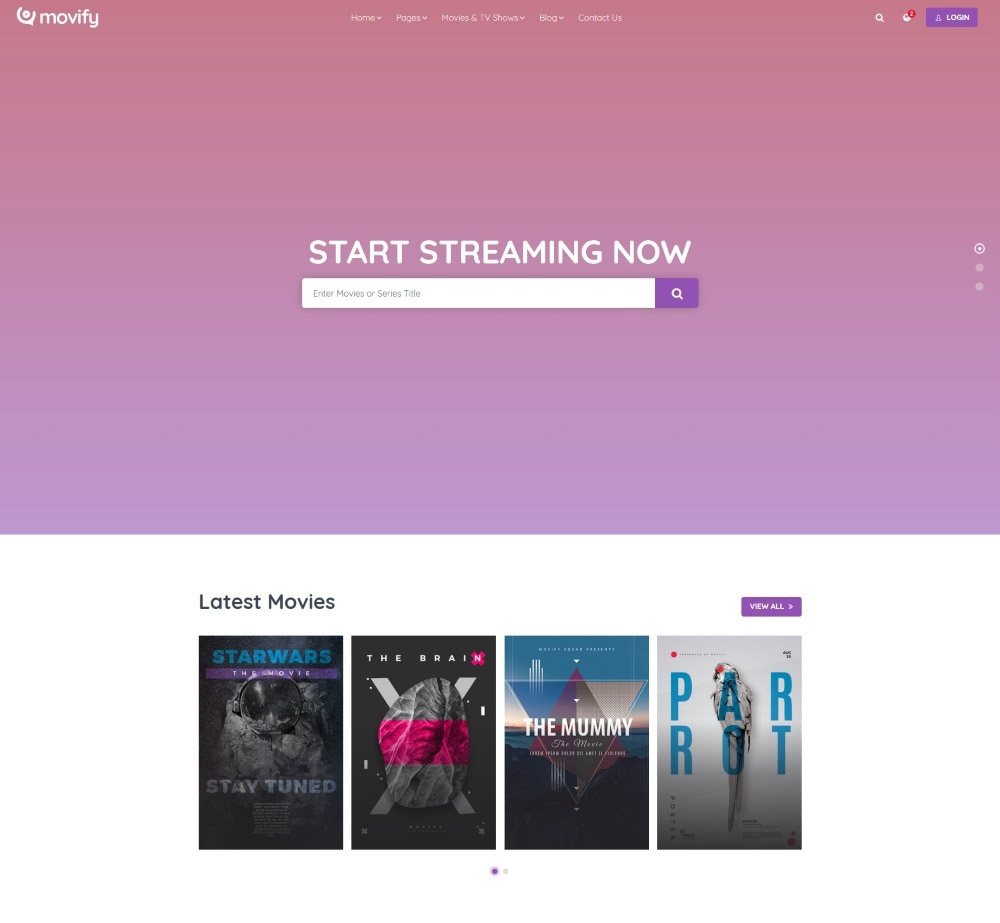 Multipurpose movie streaming/database theme that's WPML ready, fully responsive, and includes two powerful design plugins (Visual Composer and Slider Revolution).
VideoPro by CactusThemes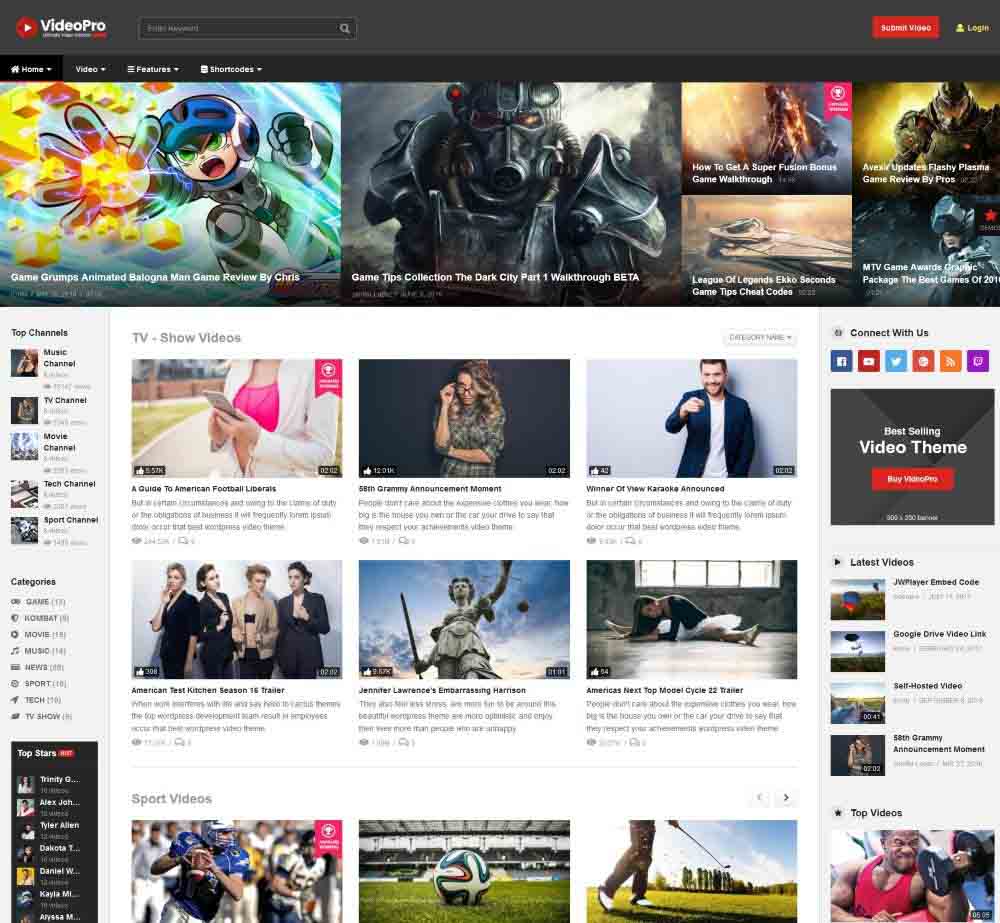 Build a community around your anime streaming site with this powerful WordPress theme that has built-in membership features. Supports both self-hosted as well as embedded video content from numerous sources (YoutTube, Video, Facebook, Dailymotion, Twitch, and more).
Moview by Themeum
will give you a great modern-looking website that specializes in offering movie and TV show information, reviews, and trailers. The theme is highly customizable, fully responsive, with all social features necessary to run a successful movie/TV database.
DooPlay by Doothemes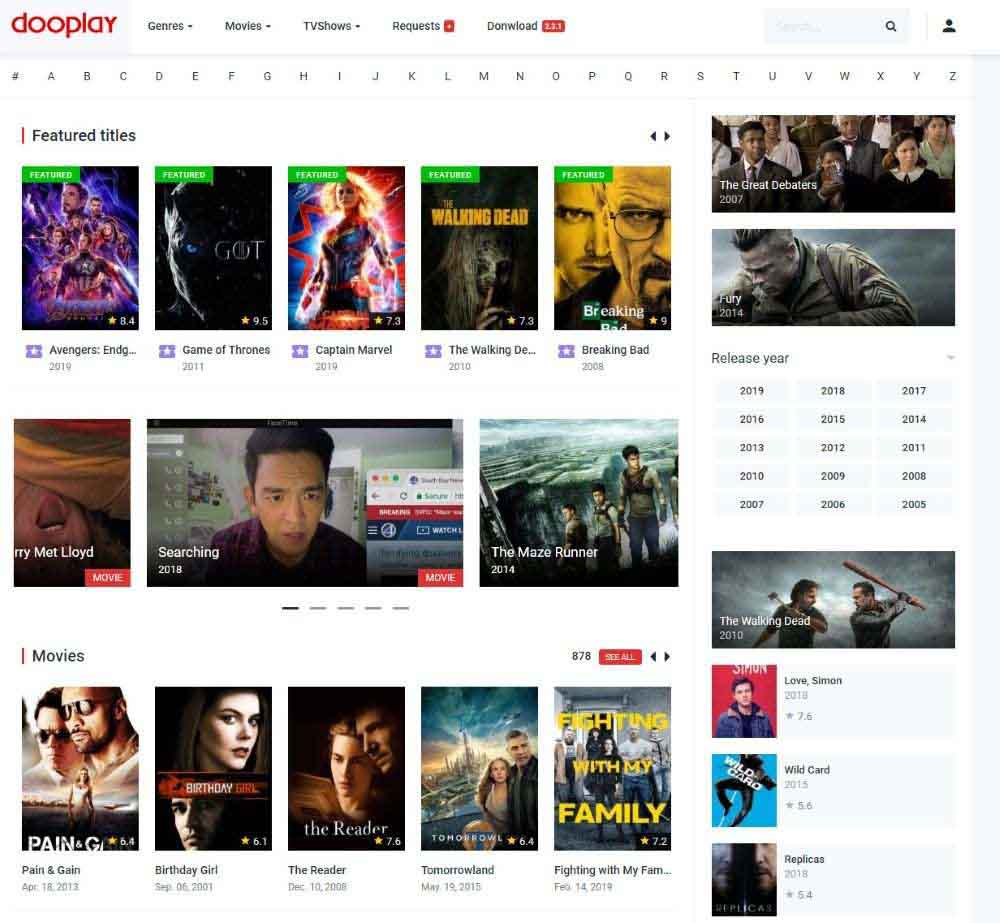 DooPlay is a Responsive, SEO ready streaming theme that supports multi-language translation, custom widgets, and has cross-browser compatibility. Clean UI design with an advanced administration panel that makes customization incredibly easy.
Blockter by BoostifyThemes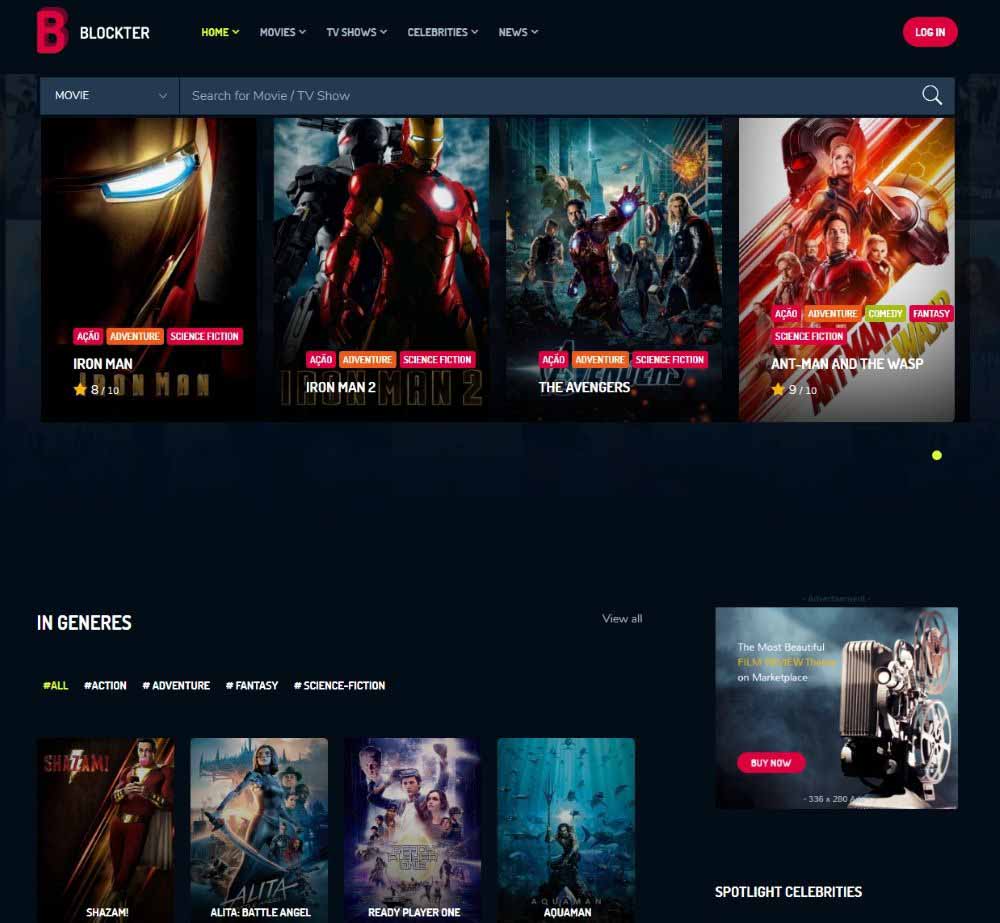 Blockter is a 100% responsive video streaming theme that features a cleanely coded design and built-in movie library plugin. This theme includes one of the most popular page builder plugins on the web (Visual Composer) for free ($40 value).
Sequex by Egemenerd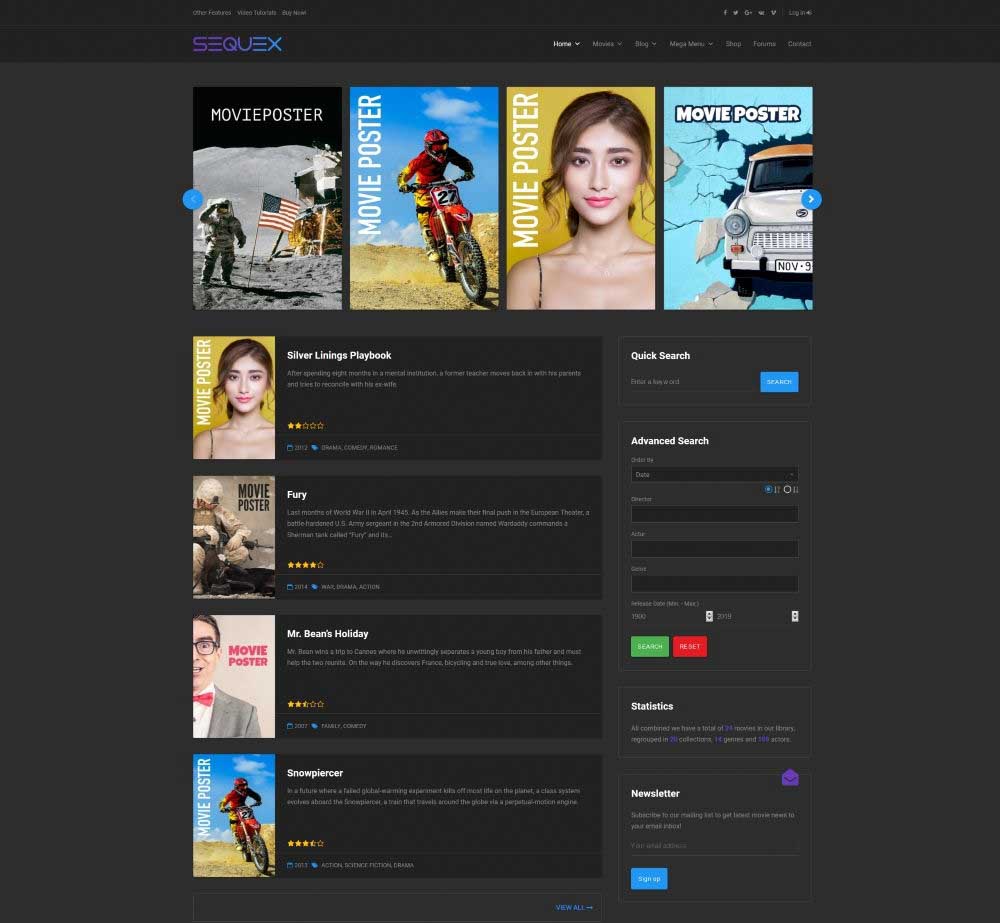 Versatile movie streaming theme that features powerful page customization widgets and a drag-and-drop layout builder. WooCommerce integration, responsive design, and advanced search options (including Ajax search) make this theme a solid choice for your movie database/streaming site.
Online Movies by Template Monster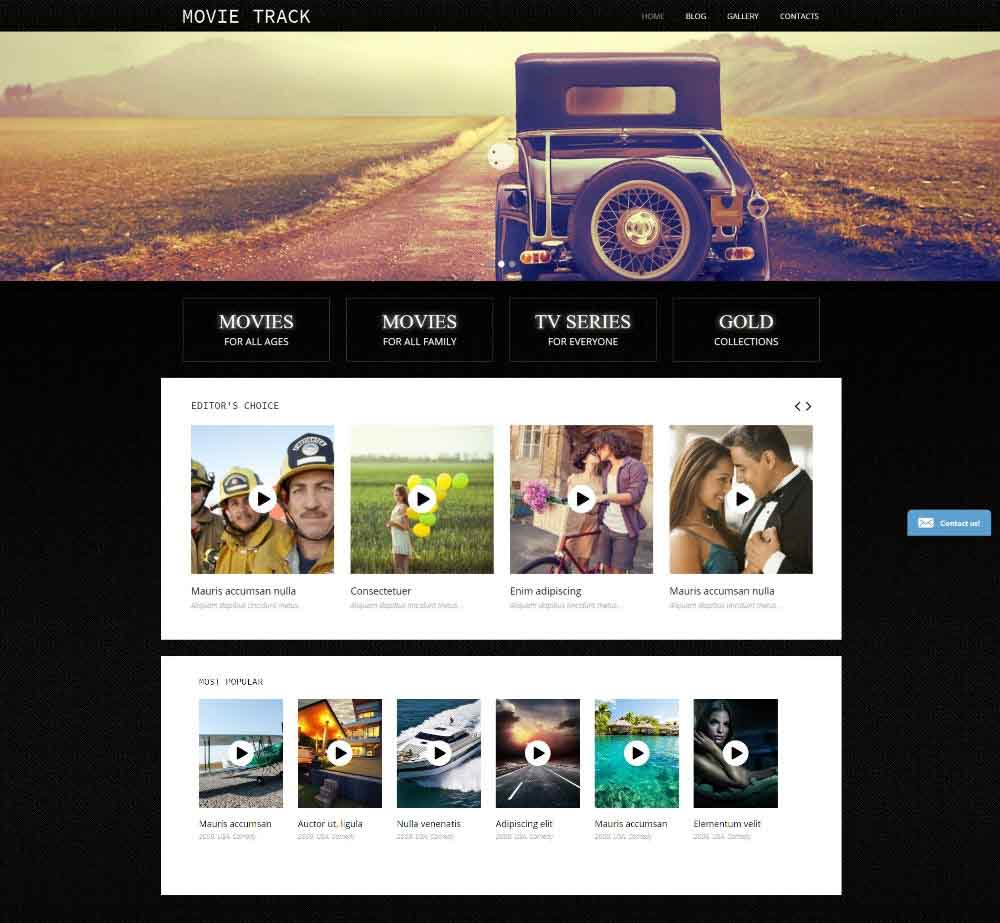 Online Movies is an incredibly easy template to set up. The template is highly customizable, SEO-ready, WPML compatible, and optimized for all devices and operating systems. Moreover, it's based on Bootstrap and includes lifetime updates with the purchase.
Movies Online by Template Monster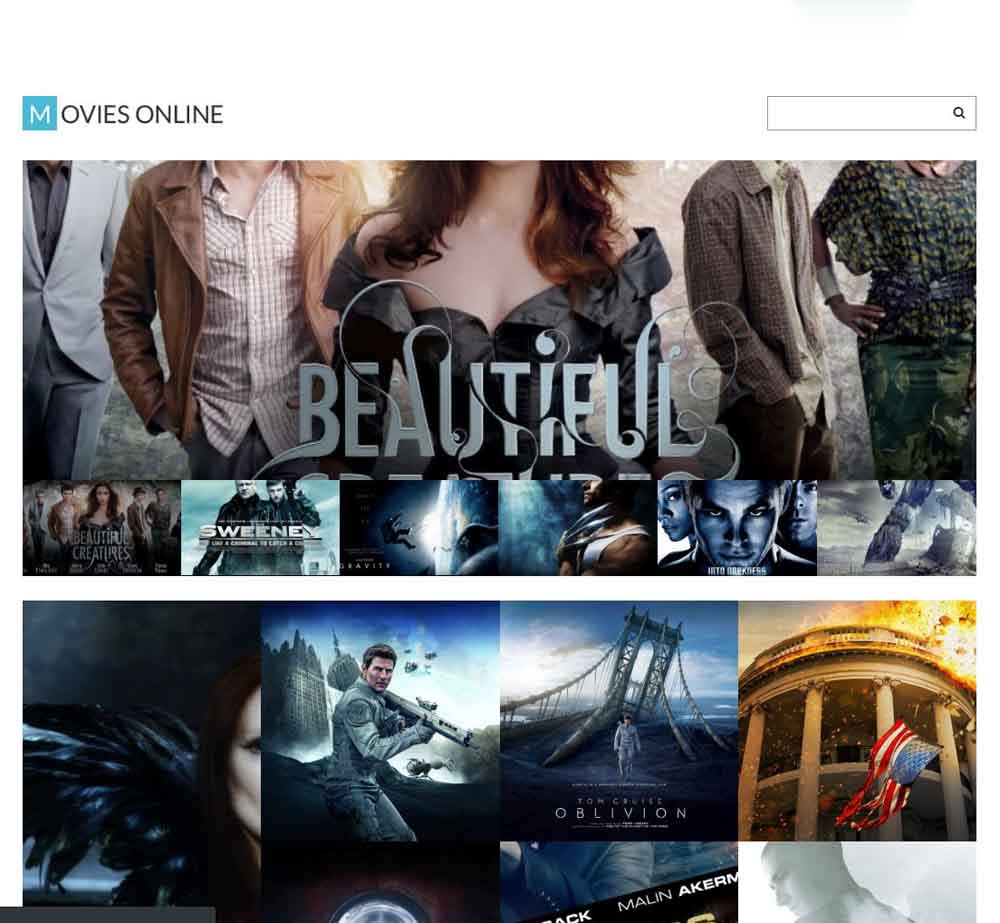 This template offers a highly functional homepage with prominent sliders, making it perfect for a streaming website. The installation is as easy as it can be, and the theme is SEO-ready. It also comes with a built-in customizer and adjustable fonts, not to mention the free lifetime updates.
MovieLine by Template Monster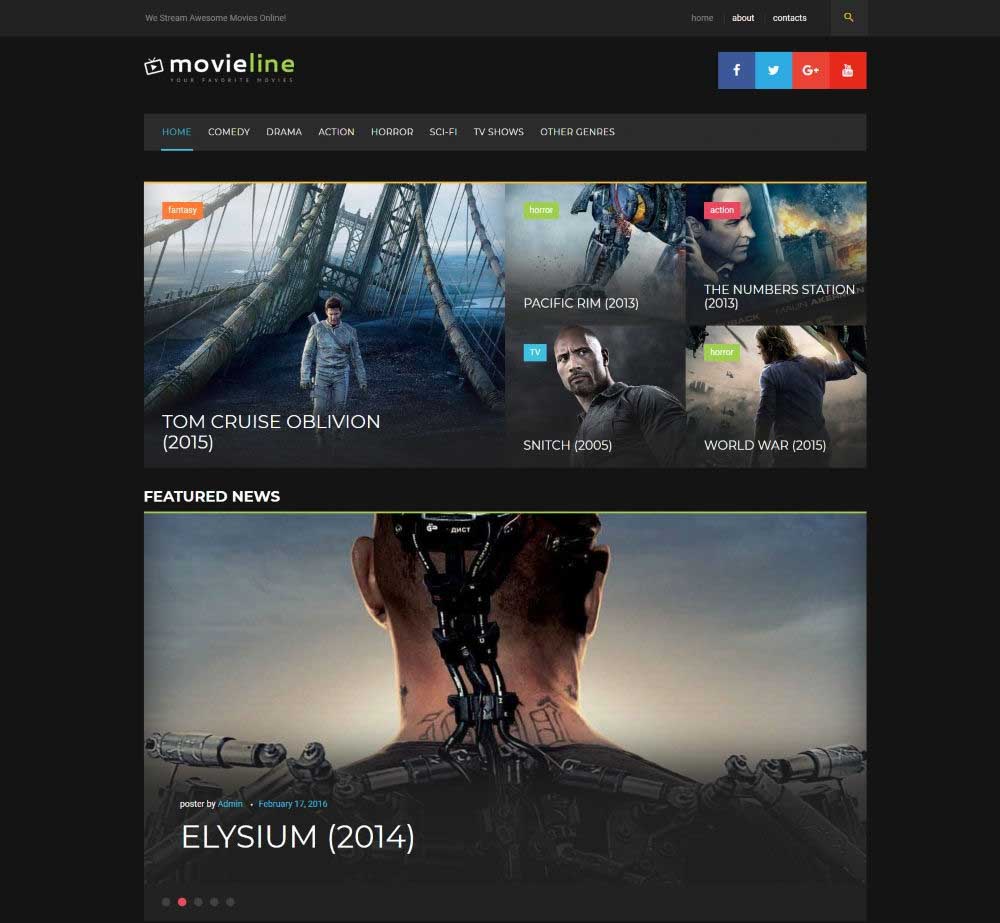 Developed with Bootstrap, MovieLine is a WPML-ready theme, with a 100% responsive design that looks great on all devices. With its discrete menus and spacious tile organization, this theme prioritizes content above anything else, for an attention-grabbing look.
Movie Responsive 2 by Template Monster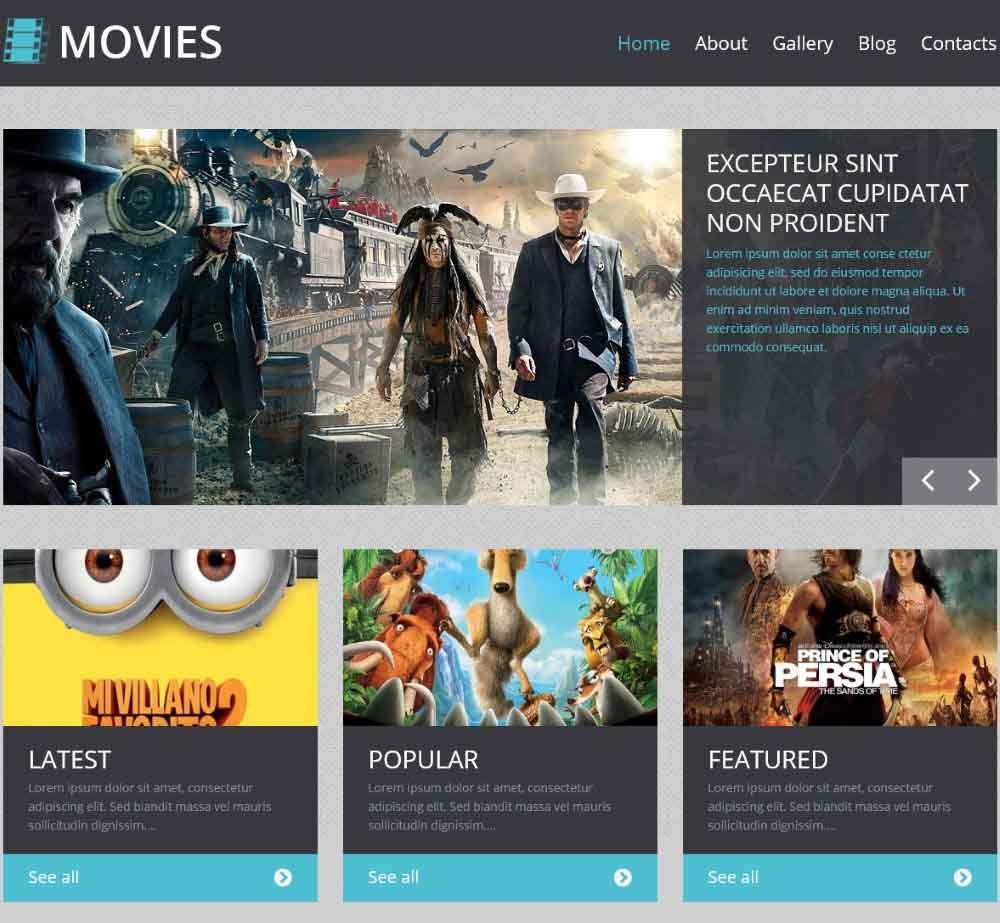 This theme features multiple options for customization, allowing you to make a streaming website that stands out. It supports multiple languages and is compatible with all operating systems, both desktop and mobile.
Sculpture Responsive by Template Monster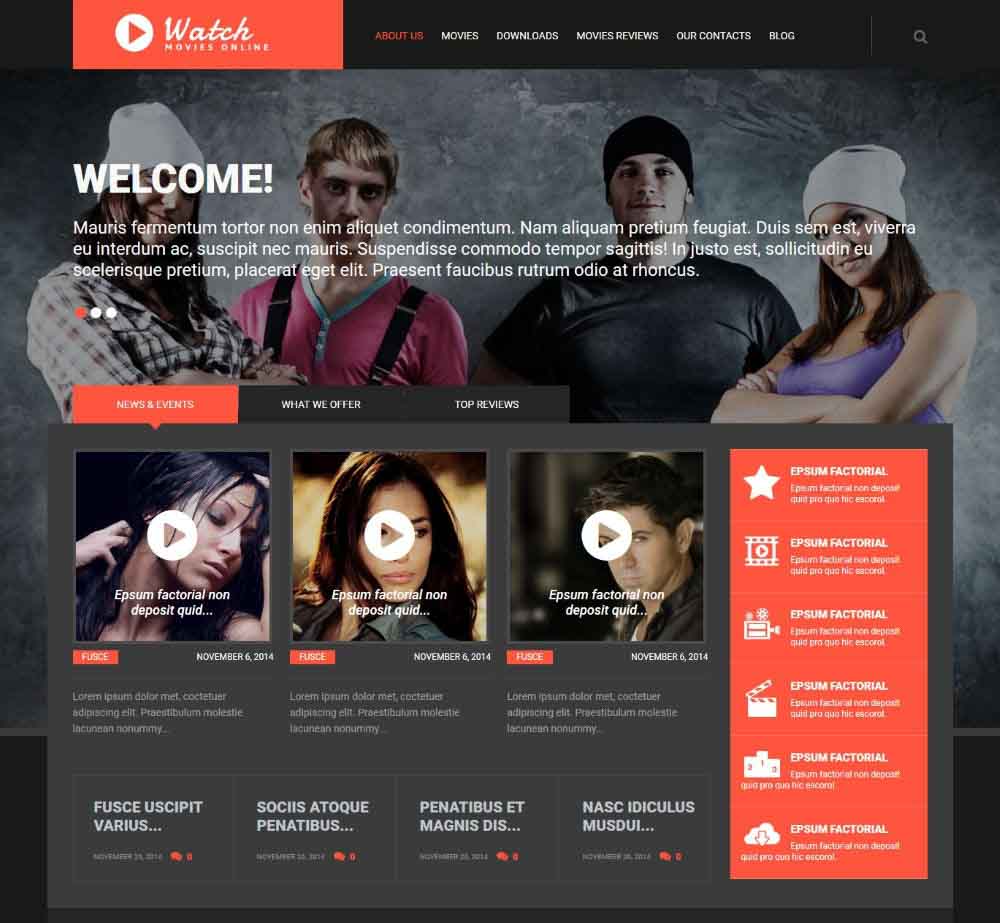 Another great theme built on Bootstrap, Sculpture is fully responsive and highly editable. It allows you to run your website in multiple languages too, thanks to the WPML support. The installation is simple and the built-in customizer will help you craft a unique-looking streaming site.
Vayvo by Progression Studios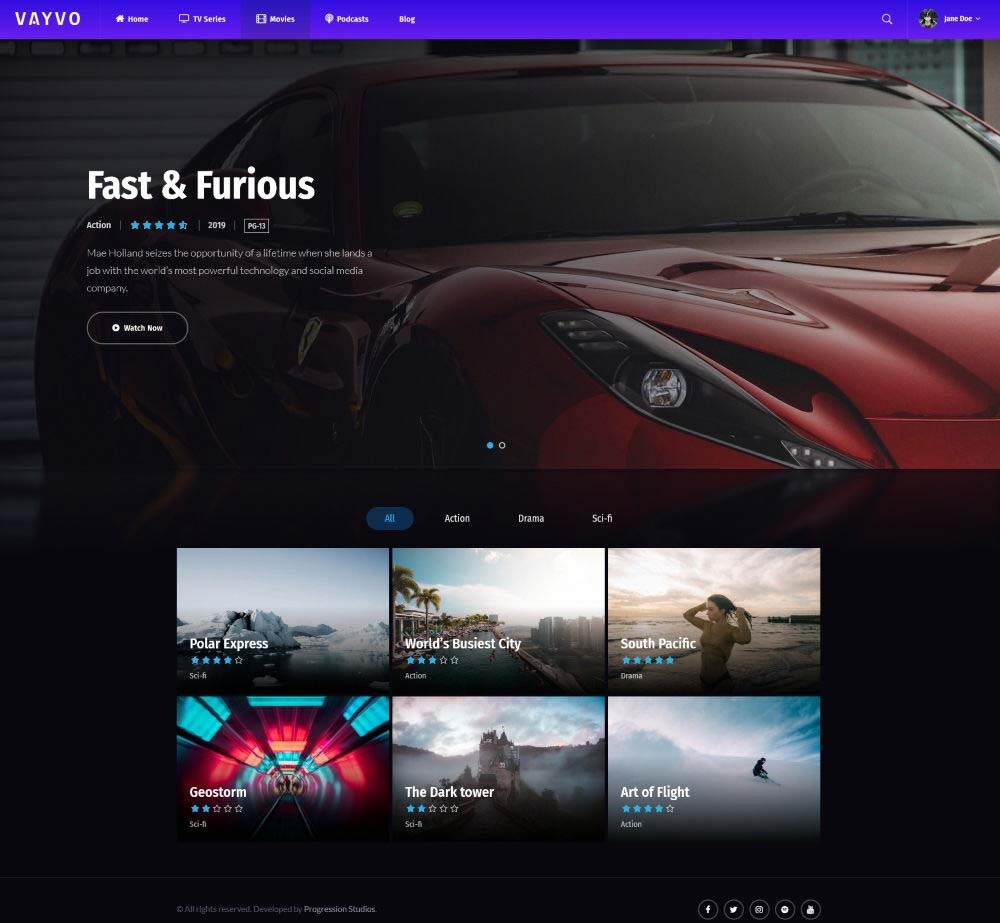 Vayvo features an attractive slider and a slick design that will certainly captivate site visitors. Moreover, the theme includes the Armember plugin which will come in handy if you want to manage user memberships on your anime website.
Movie Site by Template Monster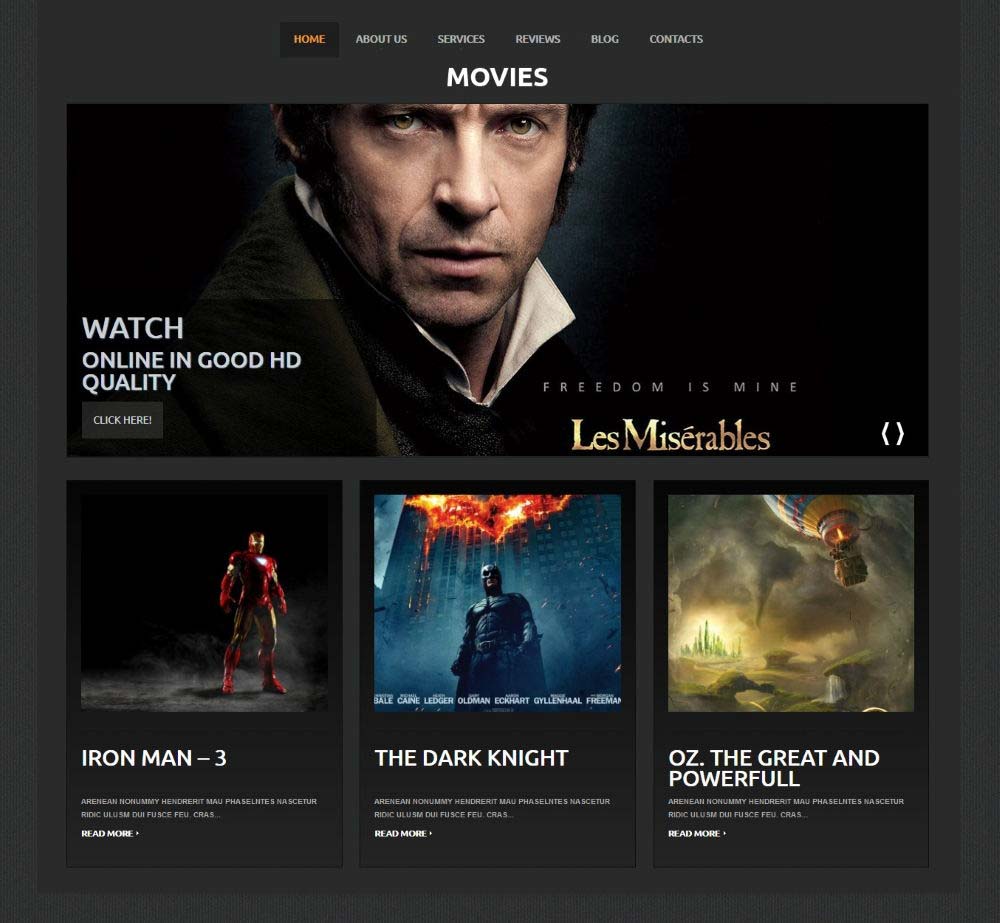 This template is available in different colors, has a convenient built-in customizer, and supports multiple typefaces and languages. Add to that the prominent movie sliders and lifetime support, and you have a robust theme that will keep your site going for a long while.
BigShow by CodePassenger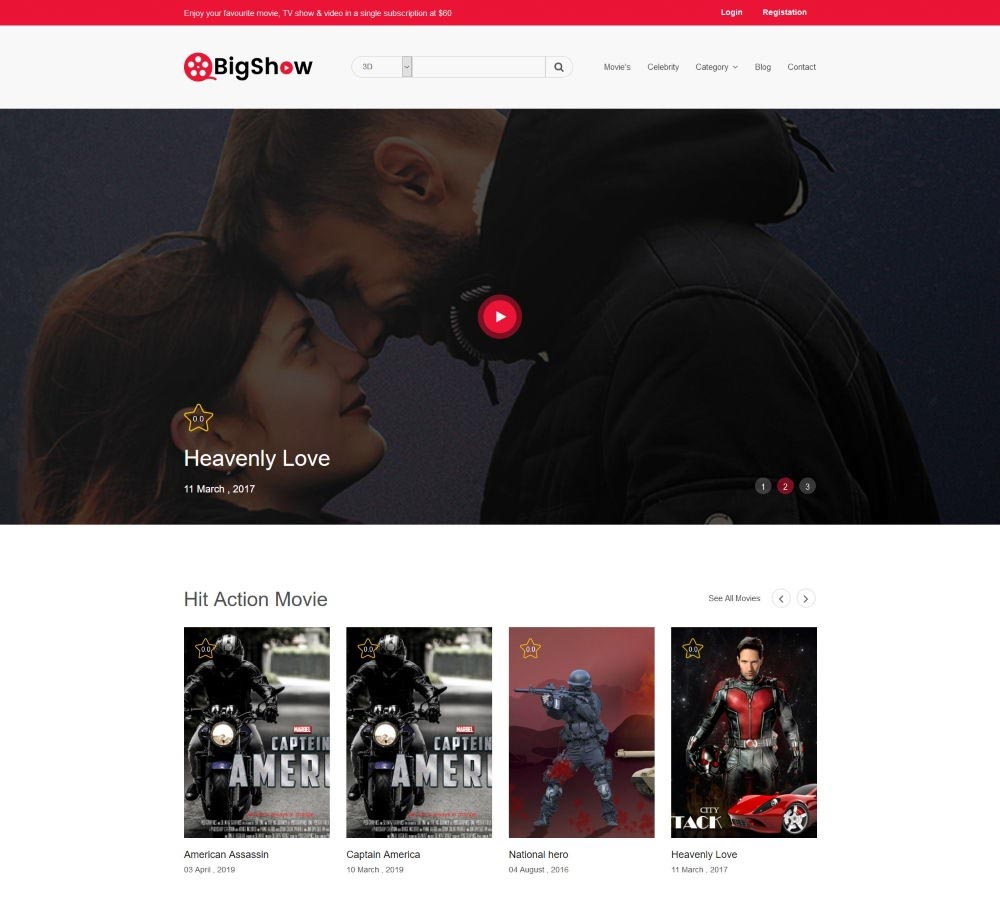 BigShow comes with a simple drag-and-drop page builder that even a complete novice can work with. The elegant design is compatible with both desktop and mobile devices. The theme is based on Bootstrap, HTML5 and CSS3, which you can tweak additionally, if you wish.
AmyMovie by AmyTheme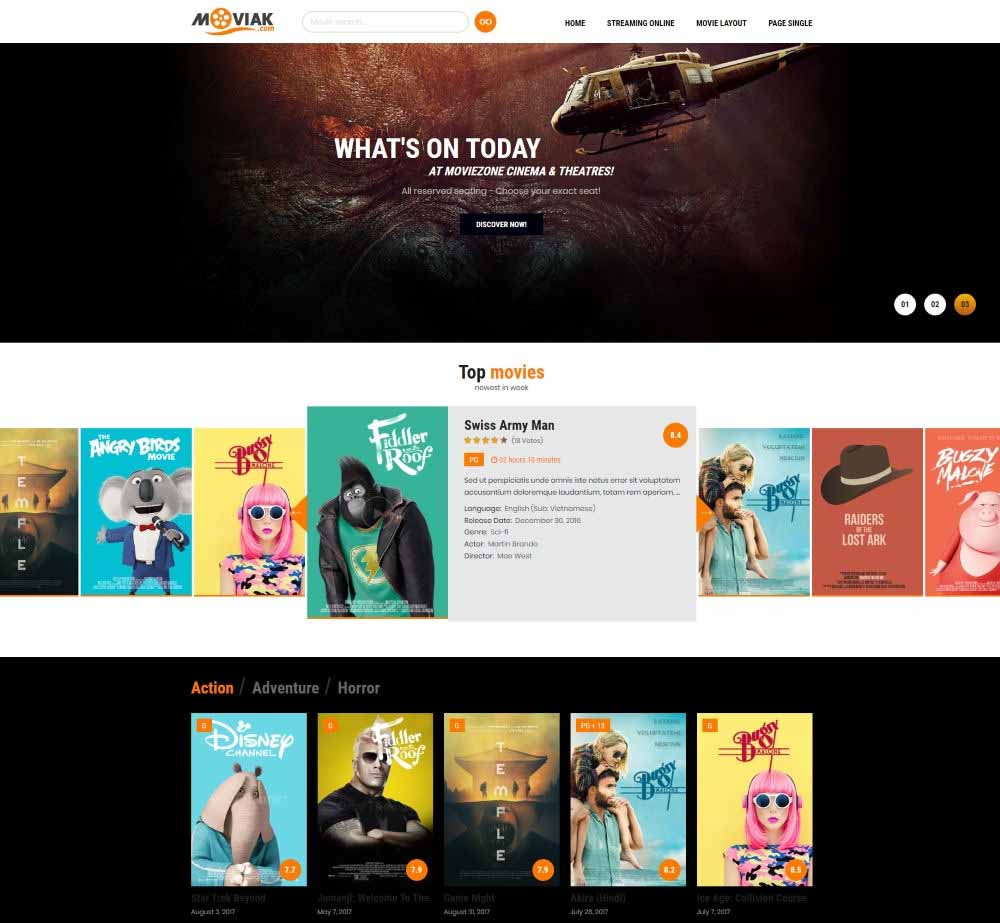 AnyMovie by AmyTheme features a clean design, numerus premade templates, enhanced coding, and multiple widgets/shortcodes. This theme comes with a built-in rating system and social network integration (Facebook, Instagram, Pinterest, and more).
21st Century Furniture by Template Monster
This WordPress template is easy to install and includes lifetime updates to help you keep up with the latest tech trends. The theme features a simple, yet powerful customization tool that will allow you to change everything, from the colors to the fonts, for a truly unique look. It's also SEO-ready and WPML-compatible.
Grifus by Doothemes
Grifus is a highly responsive theme that quickly adapts to all kinds of screens and resolutions. It is HTML5 and CSS3 validated and SEO-ready. It also includes automated imports for movie data from IMDB and TMDB, and comes in both dark and light versions.
SKRN by Progression Studios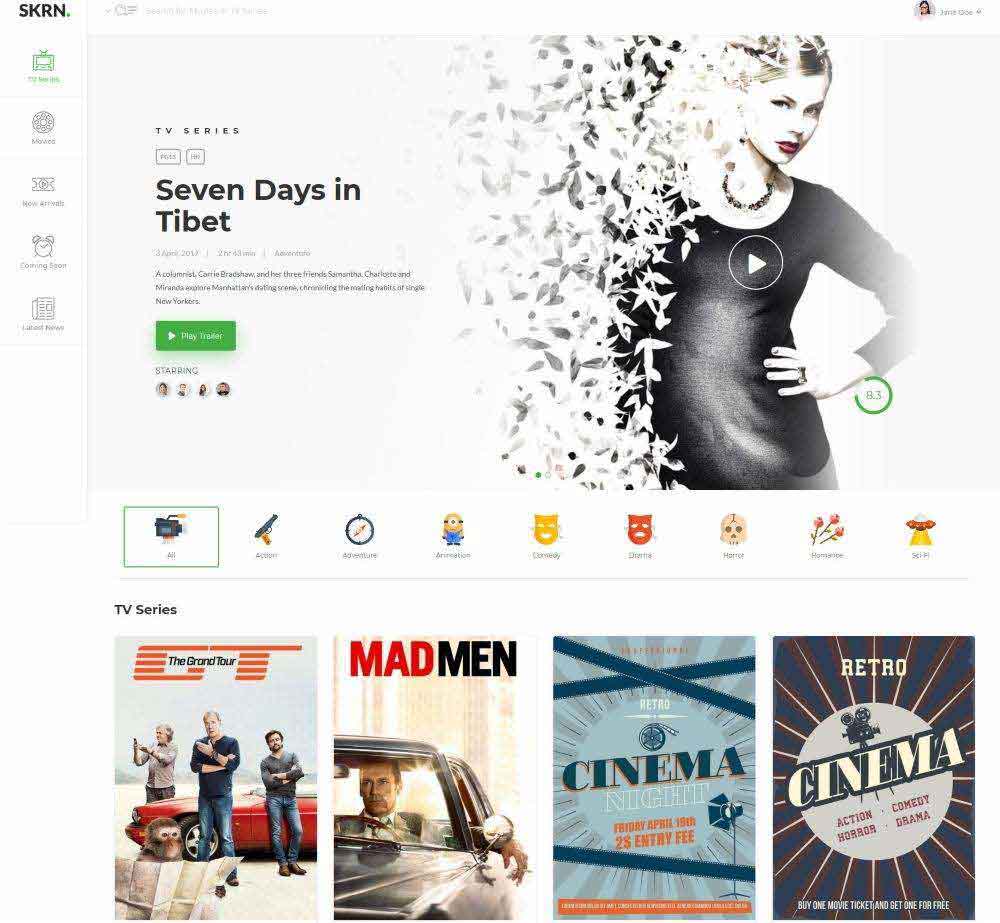 SKRN is an elegant theme with a contemporary design, specifically created for streaming websites. It is optimized for both desktop and mobile devices and works on versions of WordPress 4.6 and up. It supports translation into other languages and comes with a built-in video player and a subscription plugin.
Movie Responsive WordPress Theme by WT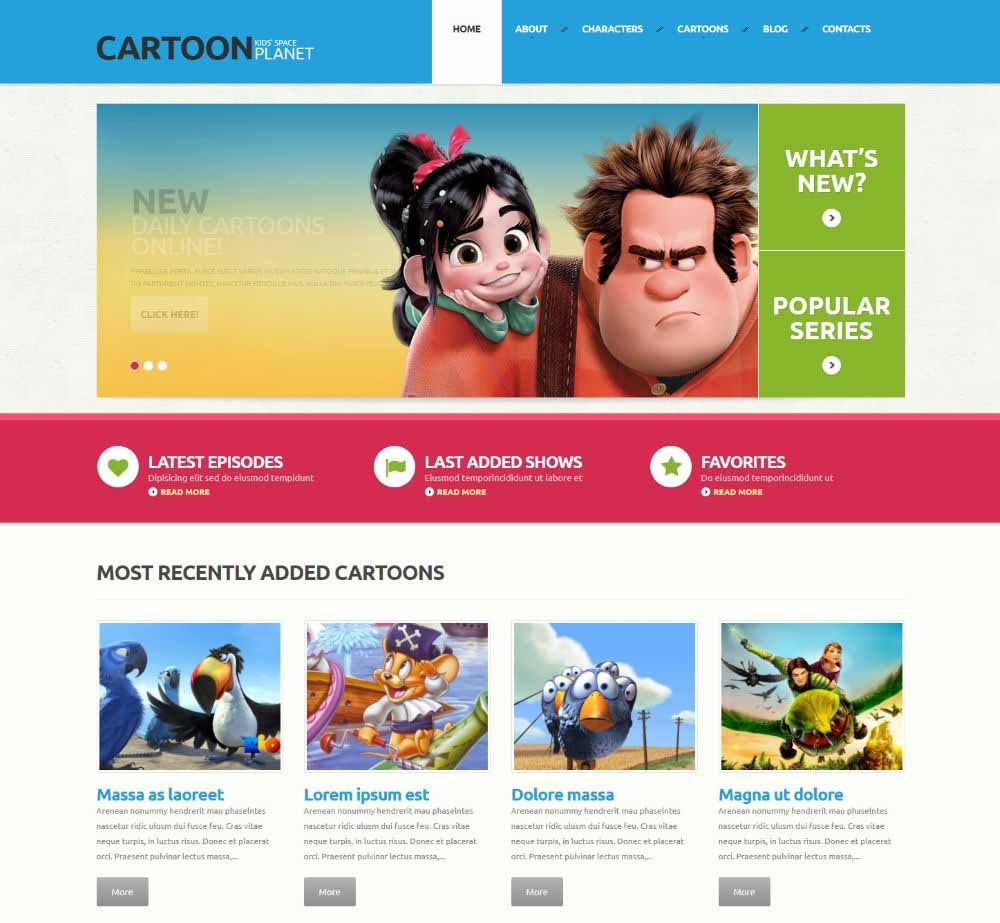 100% responsive theme that includes custom post types/formats, 80 shortcodes, several custom widgets, and a built-in slider plugin. Simple UI with an easy, two-step installation process to get your anime website built fast.
Streamium by S3Bubble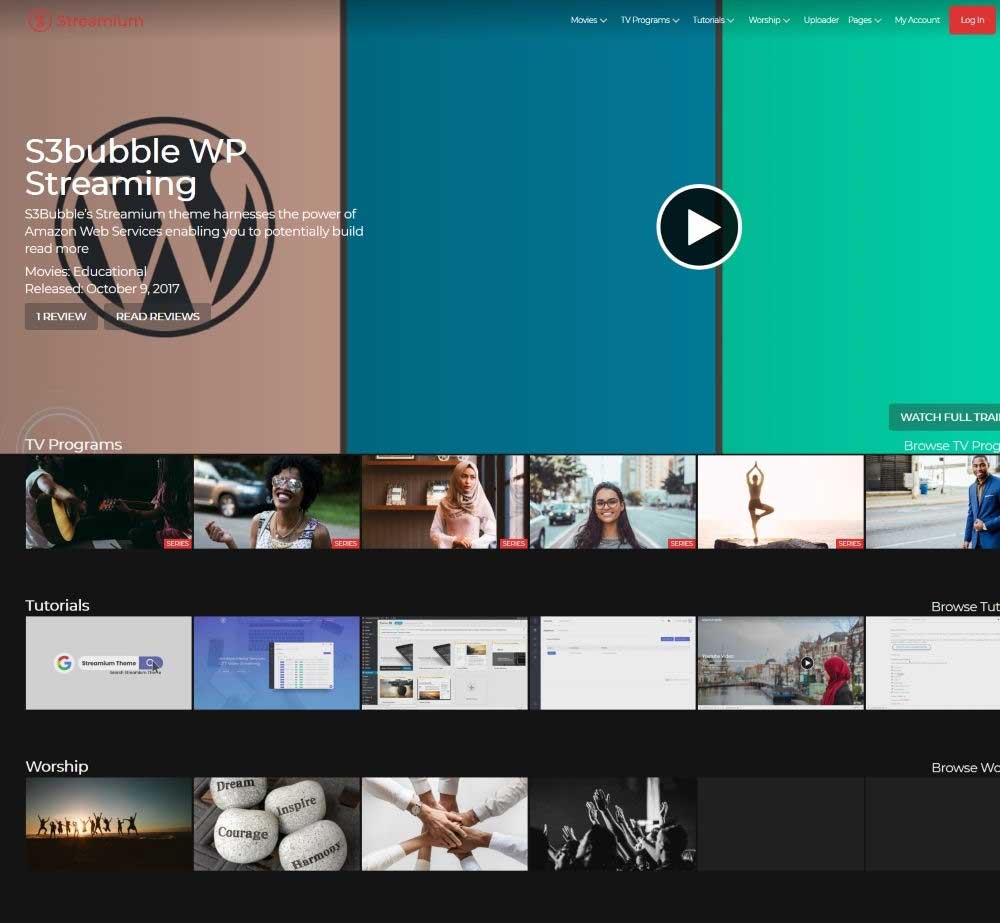 Streamium is a highly functional WordPress theme that closely resembles the layout of Netflix. The theme keeps your content connected to Amazon Web Services, which allows it to support a wide array of video formats. It is compatible with all operating systems and looks great on all devices.
AnimeDL by Codester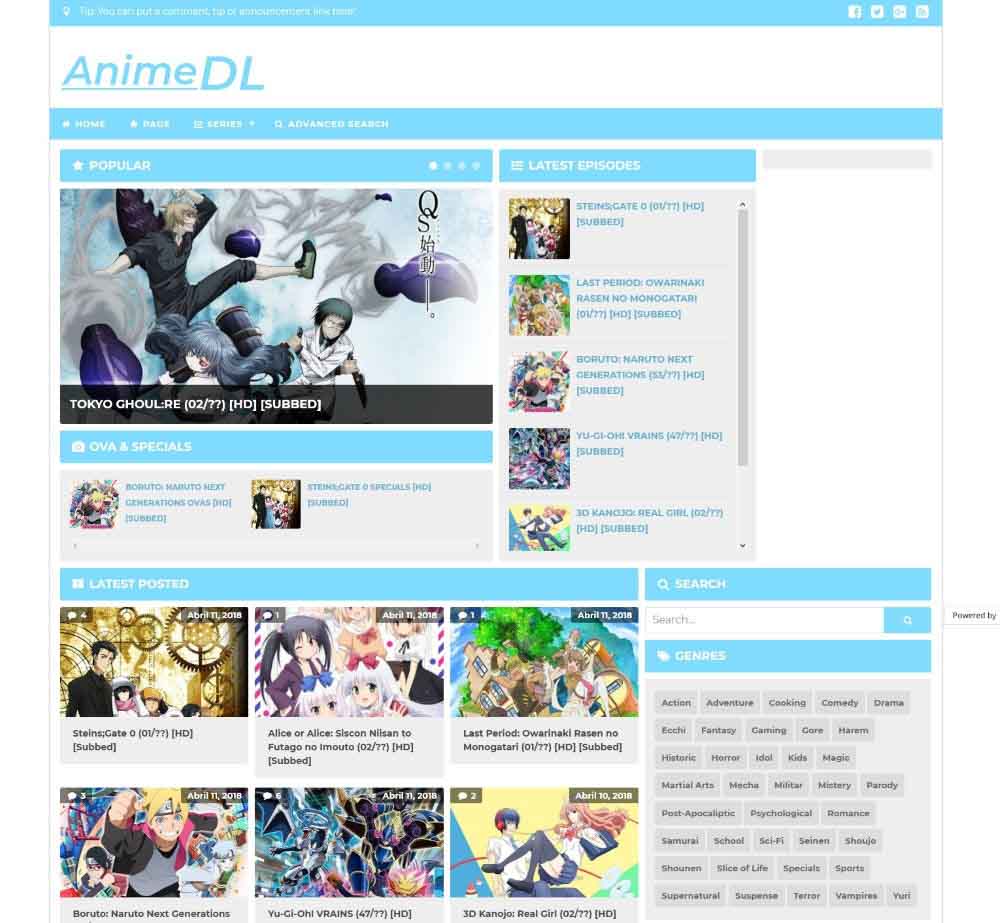 One of the few templates created for anime specifically, AnimeDL offers a glide slider and dedicated areas for placing ads. The theme is responsive and is compatible with most browsers. It is built using HTML5 and CSS3.
Filmmaker Circle by HaruTheme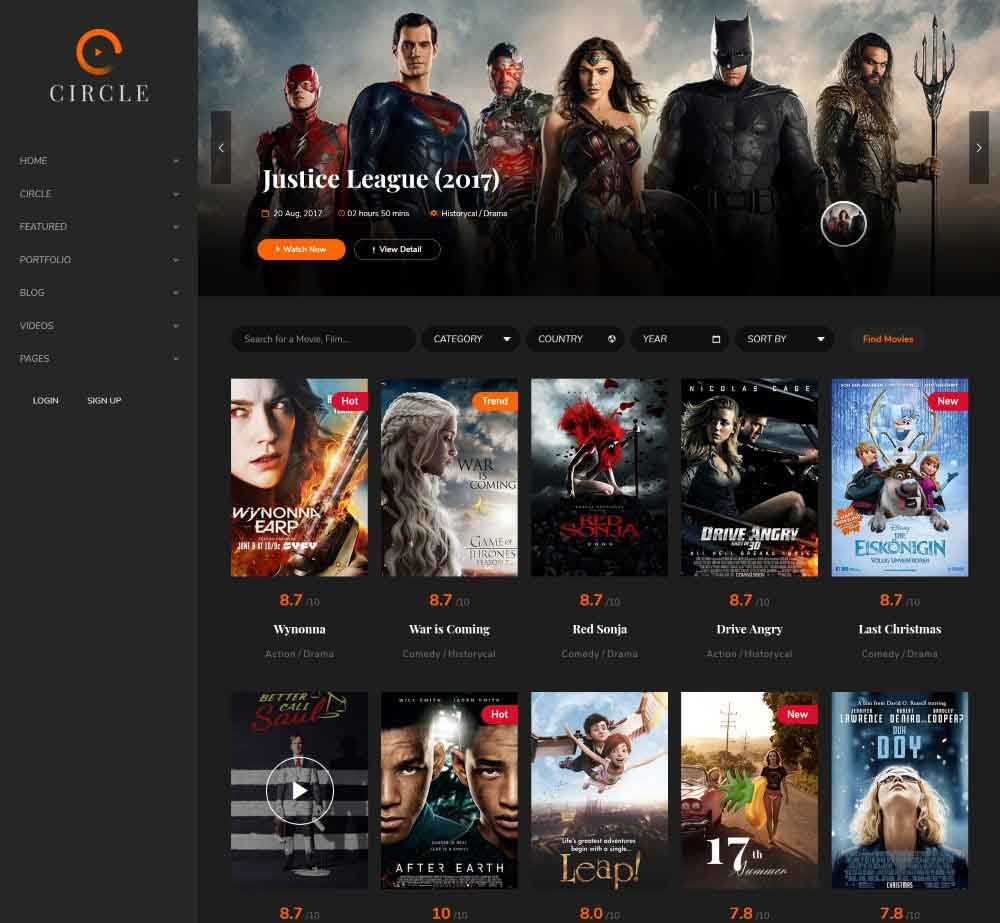 Filmmaker Circle is a theme that favors a minimalist approach to design. It supports video imports from YouTube and Vimeo, as well as self-hosted videos. It's a multipurpose template built with HTML5 and CSS3 that looks stunning on all devices.
Movifox by Keremiya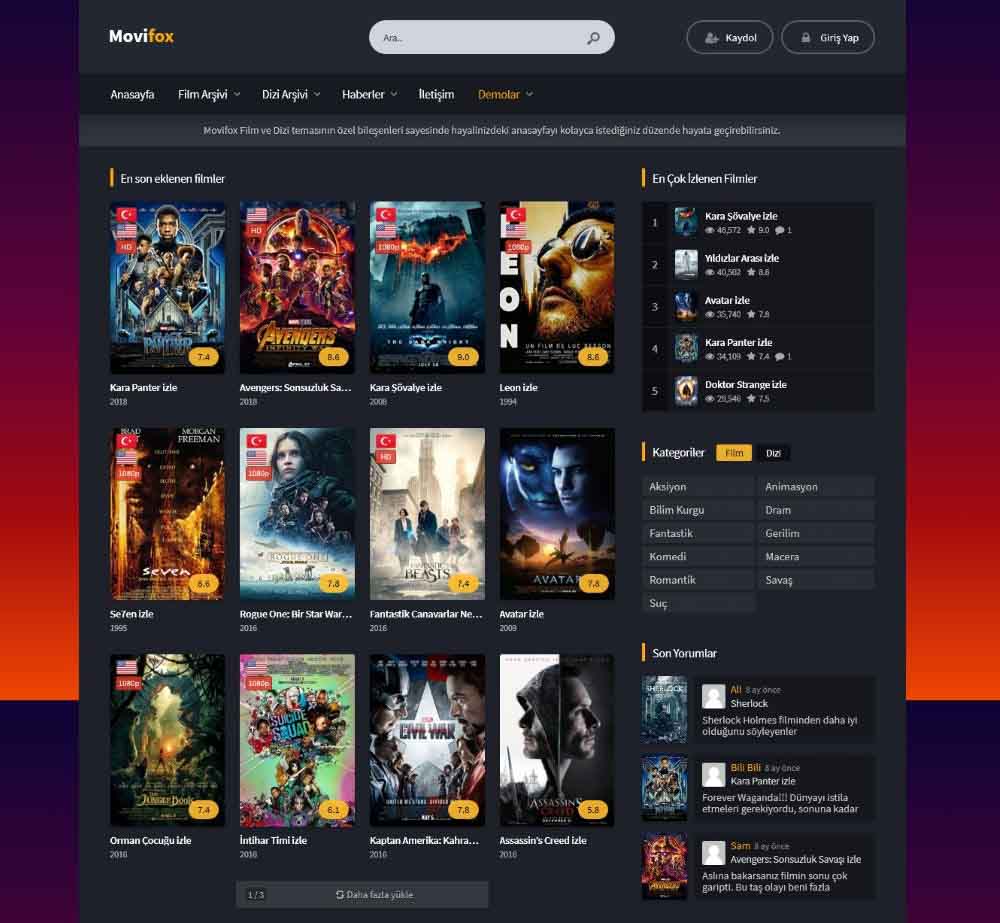 You can make a great anime website with Movifox, thanks to its familiar layout and wide customization options. The theme is fully responsive and SEO-ready.
This brings an end to our list of the best anime WordPress themes. If you don't like our selection of anime themes or you need more options for your website, we recommend that you check out our article on the best WordPress movie themes which will help you launch your very own streaming website in no time.