There are several ways you could earn some extra income online. Creating your own movie streaming website with a Netflix clone script could be surprisingly profitable if done correctly. After investing a bit of time and money, you could also be a part of the video-on-demand (VOD) market, estimated to reach $87.1 billion by 2025.

However, if you're seriously considering a movie streaming website, make sure to host your website offshore to avoid any potential legal trouble. Hosting providers like AbeloHost can make sure your data remains private and unavailable to DMCA authorities.
What Are Clone Scripts?
Clone scripts are web and mobile applications that are ready for use right away. You can actually create a replica of any popular online platform with minimum effort on your part and without any coding. The idea is to take the best features of an existing website and create an improved version with added features, functionality, and design.
Why Use a Netflix Clone Script?
If you want to make your movie website, you should seriously consider a Netflix clone script. It will enable you to create a unique streaming site that has all the core features included. After all, if you don't get the basics right, your efforts will be in vain. 
In order to have the elementary features, you would have to spend a long time building your movie streaming site. However, a Netflix script would allow you to set up your website quickly and with ease. All you would have to do is fill it with movies and TV shows.
The Benefits of a Netflix Clone
A Netflix clone script should come in handy if you're short on time. It will dramatically decrease how long you will need to launch your site. After all, clone scripts are ready-made solutions that are just waiting for you to use them. Moreover, the cost savings shouldn't be overlooked because the development expenses of a video streaming site can easily reach the five-figure mark.
A significant benefit of using a Netflix script is that your site's design will be already familiar to most users. They will know where to find what they're looking for, and if you make a streaming website with a large collection of movies and TV shows, they should be able to start watching right away.
Furthermore, competition can be intense. You can be sure that there are hundreds, if not thousands of others that have the same idea as you, excluding those that have already made their own streaming site. So, take the initiative and gain an advantage over the competition by using a clone script to set up your website as soon as possible.
You can find numerous Netflix clone scripts online. Naturally, there are both good and bad ones out there. Below, you can find the ten best Netflix clone scripts in 2019; that should make it easier for you to choose the perfect one. 
10 Best Netflix Clone Scripts
Clipbucket V4 by Clipbucket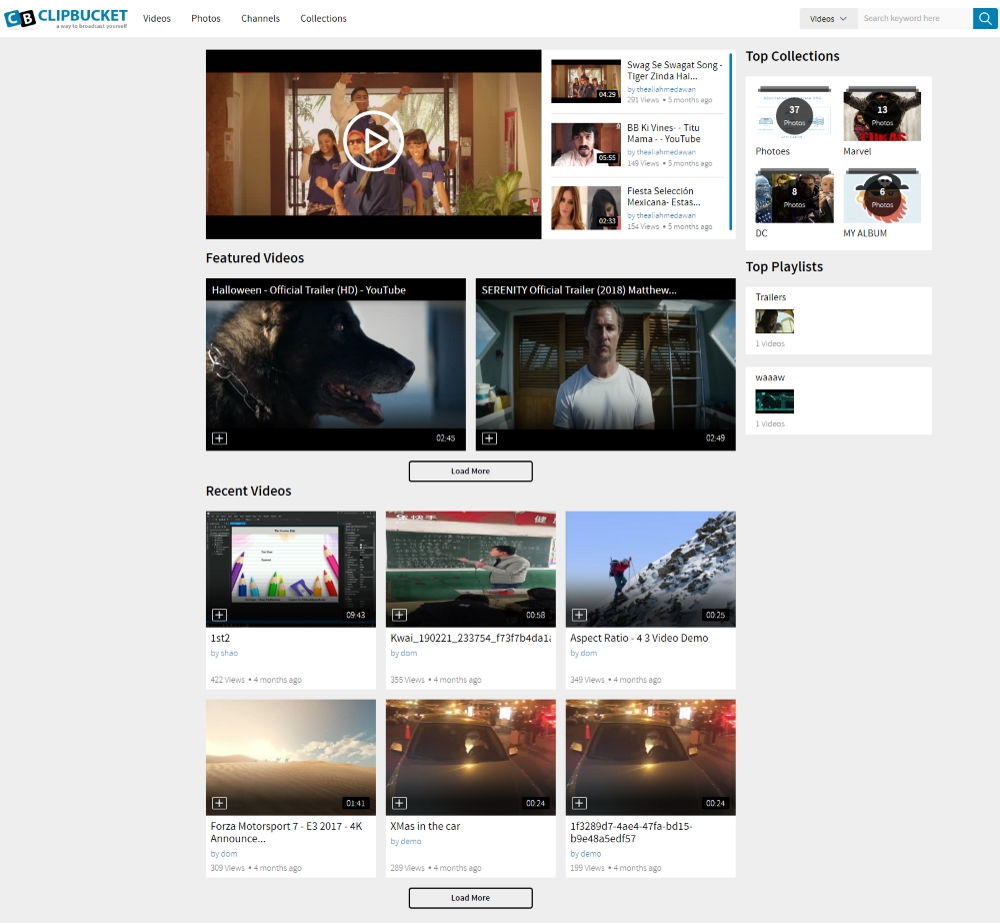 Clipbucket delivers one of the better Netflix scripts on the market. It's secure, fast, and full of features that both you and your users will love. It supports a large number of video formats, mass uploading of videos, and you can install it with just one click. Plus, not only does it come with a web and mobile app, but it also comes with TV apps for the most popular platforms.
Furthermore, Clipbucket's Netflix clone script contains multiple monetization options, offline streaming, as well as support for both Chromecast and AirPlay. In addition, with the high-level search engine optimization tools, users will have no trouble finding you. You can also create coupons, give recommendations, and feature your most popular content.
MTDb by Webto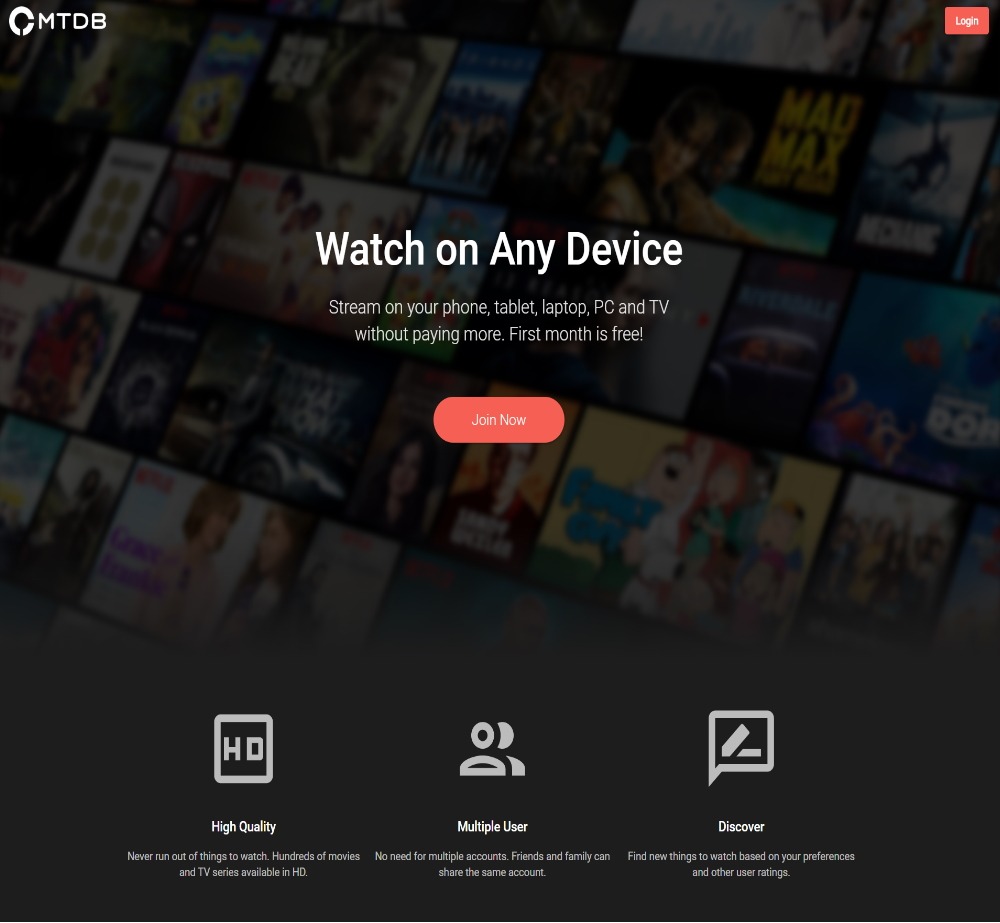 MTDb is perfect for you if you're looking to create a highly professional VOD streaming service. Although the price is a bit high, you will get everything set up for you by the developers. The Netflix script itself is very reliable and functional. It comes with tools to manage videos and categories as well as a dynamic admin dashboard with even more features.
You can establish different pricing packages and swiftly process traditional payment methods. Users will be able to log in with a social media account and easily share content with friends on any device. What's more, if you're interested in adding more features, the dev team will be happy to do so for an extra fee.
StreamView by Streamhash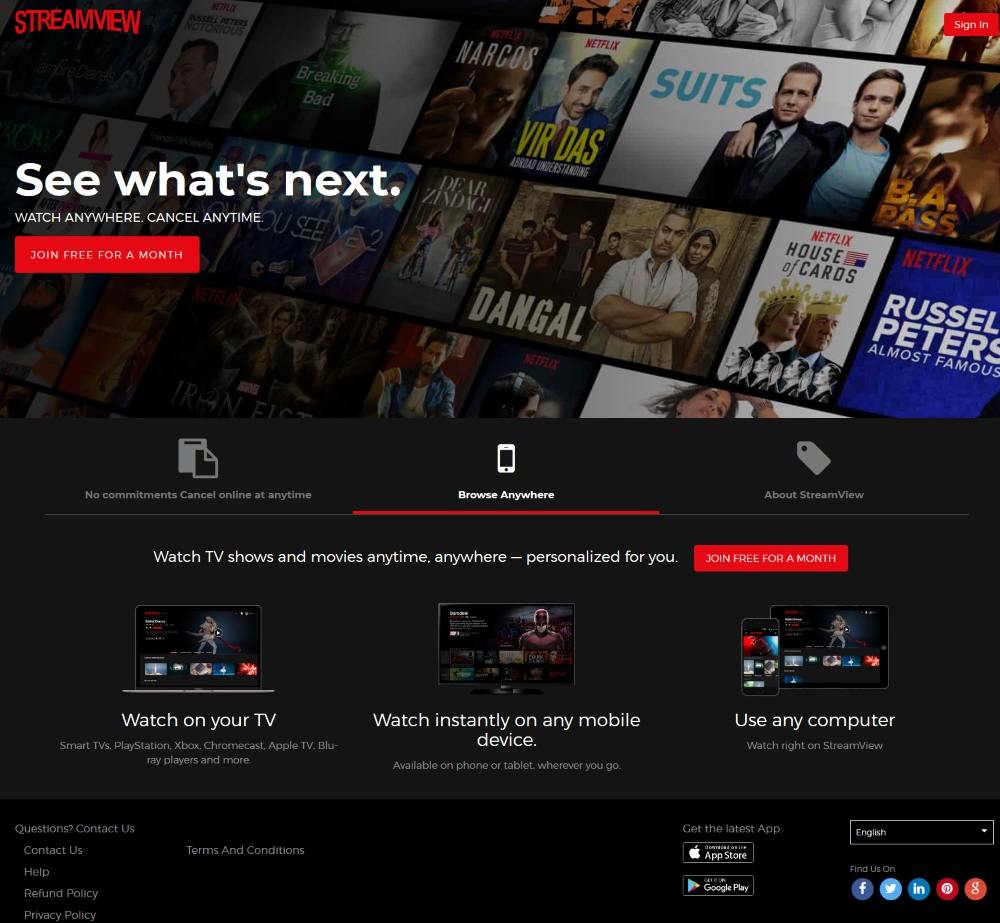 Streamhash offers a powerful Netflix clone that will get your video-on-demand platform started. In fact, it's one of the few on the list that can be obtained for free. Naturally, the free version will have some functionality limitations. Still, you will get the chance to get more familiar with its features before actually buying. 
However, the paid option is absolutely worth its price. You get good SEO, built-in monetization and payment systems, advanced search capabilities, and much more. Most importantly, you will receive native mobile apps for both Android and iOS devices.
Maxflix by AppDupe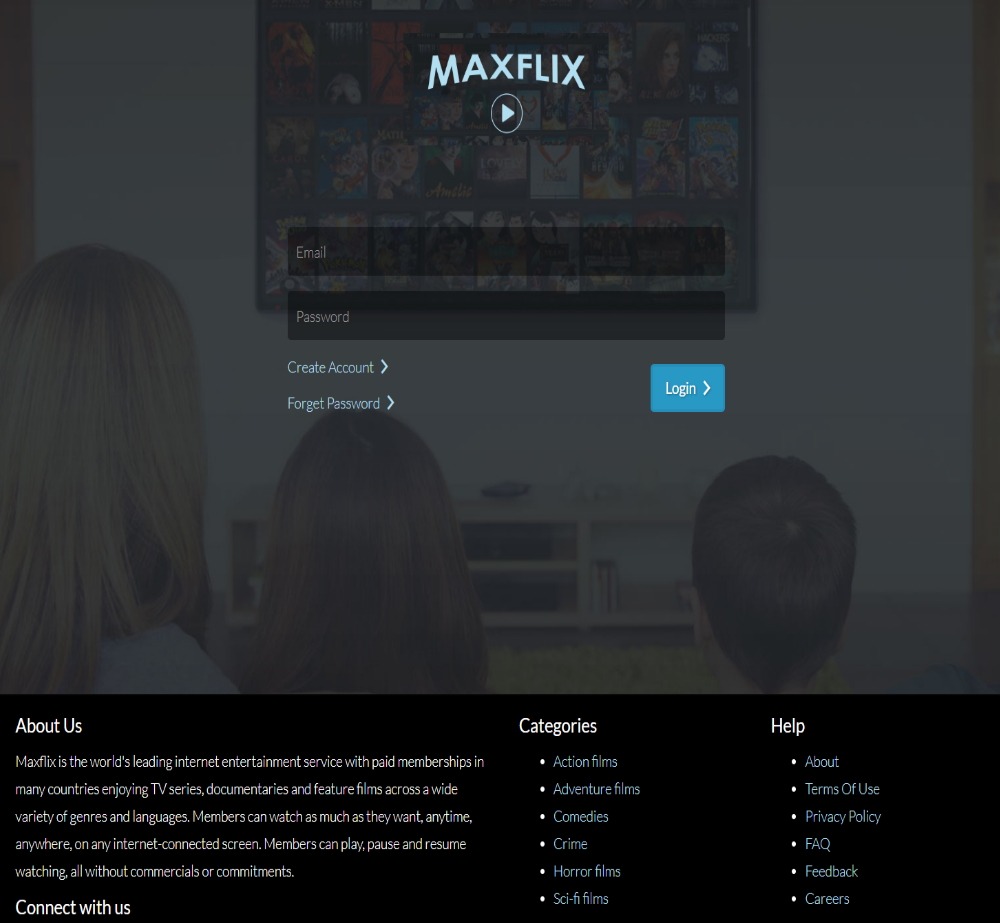 AppDupe's Netflix script is geared toward mobile users. It boasts features that will enhance the management of your site's content and users. Also, your audience can rate and comment on all videos, not to mention share them with friends on social media. 
The developers of this clone have a lot of experience and have already made a variety of different scripts and clones. If you choose AppDupe, you are sure to receive a professional solution. Better yet, if you're willing to spend a bit extra, you will receive more features that your users are bound to appreciate
Vodlix VOD Software by Vodlix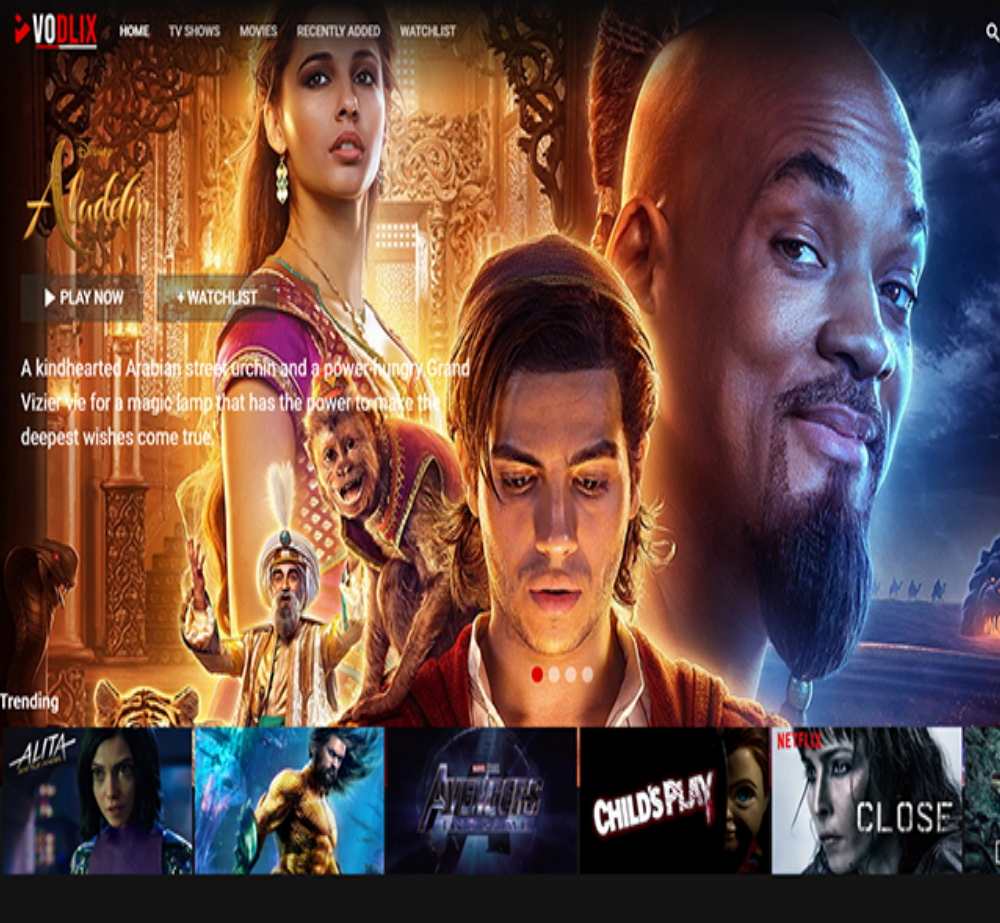 Vodlix is a reliable Netflix clone that will greatly benefit beginners. The devs will walk you through the process and help you out with any issues. 
Similarly to other clones, it offers some built-in monetization options and a mobile app. The script delivers a seamless viewing experience with its adaptive bitrate streaming. Additionally, the technology will deliver your videos with drastically improves load times.
Neoflex by Creativeitem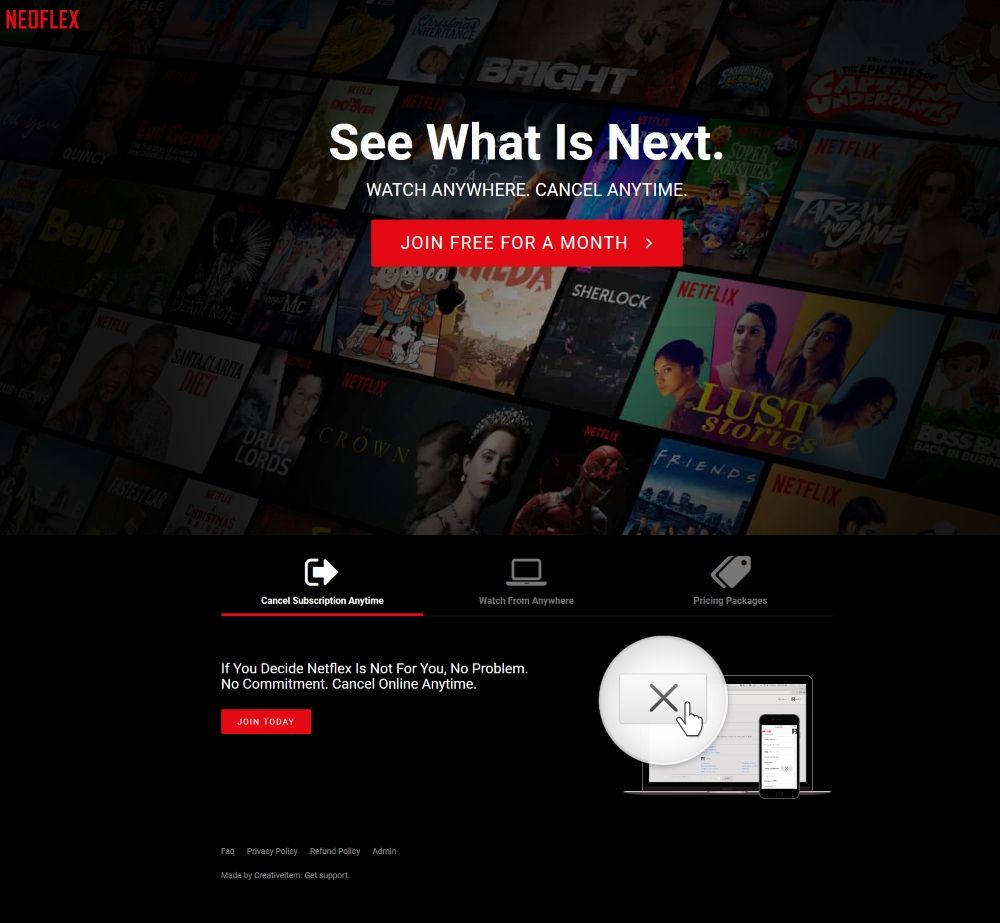 Neoflex is a strictly subscription-based video content management system. Its features include advanced search capabilities, a built-in subscription system, and a responsive design. Moreover, your users can opt for a free trial and cancel their membership at any time without much hassle.
Users can also create their personal watchlists, share their profile with their family, and cast to smart TVs. Furthermore, one of the most underrated features is that people can continue watching from where they left off with a single click.
CinemaRex by AN-KI
CinemaRex has a Netflix script with a clean and minimalistic design. It might not look like a Netflix clone at first glance, but the functionality of the site will offer a Netflix-level experience. The features it comes with are both fantastic and numerous. 
You get a fully responsive design with increased security and improved loading speed. Additionally, the Netflix script is translatable into multiple languages, and it supports the most popular payment methods as well as live streaming.
Next Hour by Media-city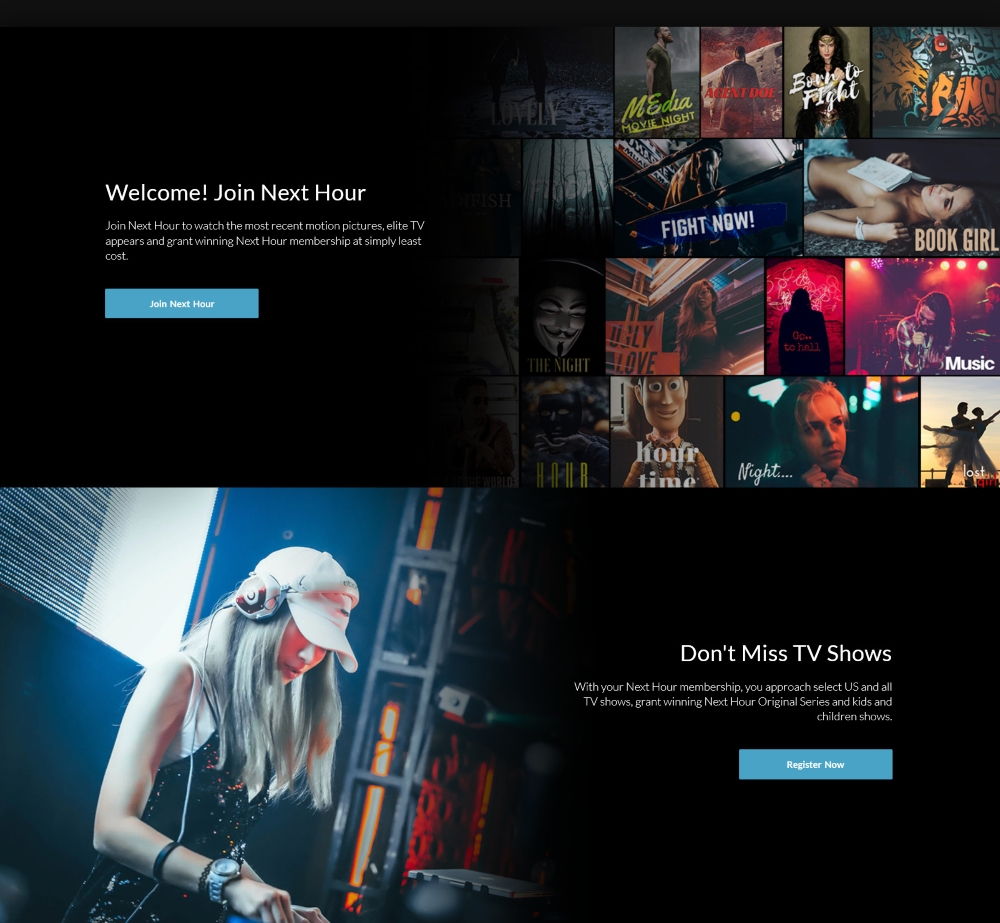 The Next Hour team has built an excellent Netflix clone script that has the standard features like multiple social log-ins, a user-friendly dashboard, advanced search options, and various user payment options. Of course, everything can be customized to your taste.
You can also upload videos in multiple file formats, like mp4, m3u8, VR, 360-degree videos, and create live streams. On top of that, the custom video player will allow users to personalize their viewing settings as well as seamlessly watch videos across devices and media types.
Netflix clone script by Alphanso Tech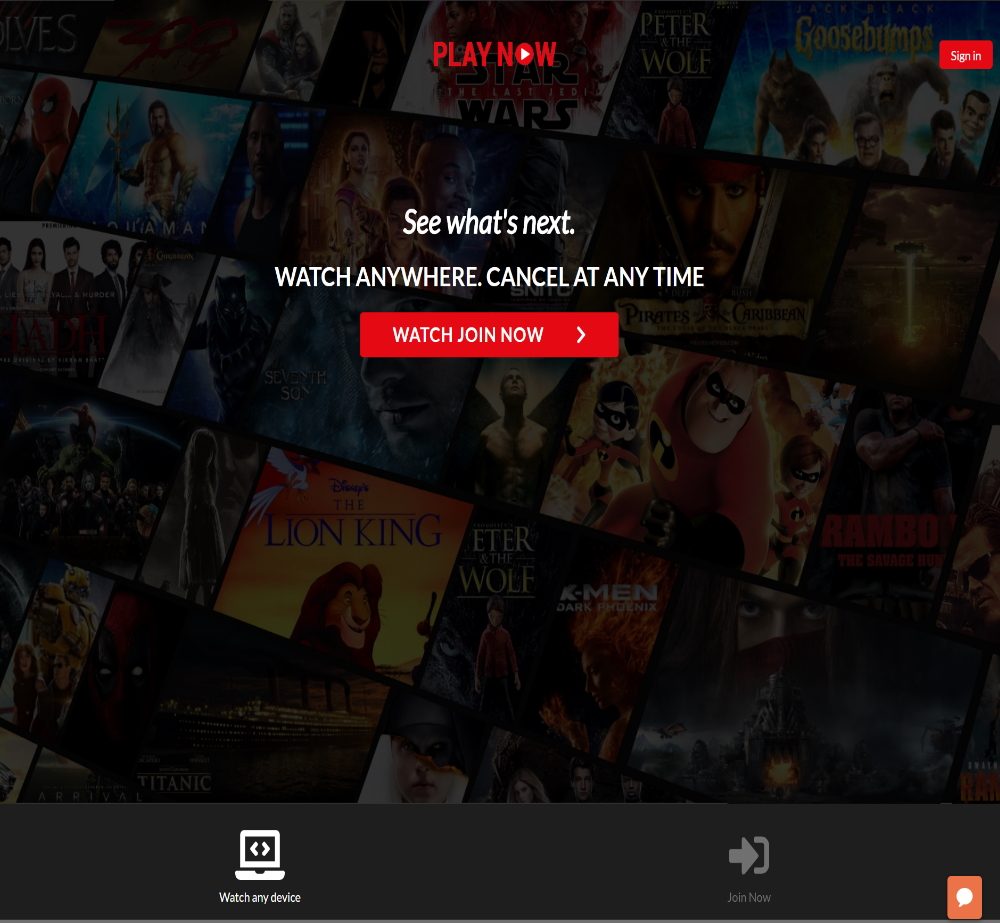 The Alphonso Tech team has created a 1-to-1 Netflix clone script for VOD websites. The clone is for those who aren't interested in having too many fancy features that they won't even use. Naturally, you get the subscription model, as well as social media login and search capabilities. 
You can also allow users to download videos for offline streaming, let them choose a plan, and make their own watchlists. Overall, it's a simple but efficient solution for your streaming website.
BurnMotion by Rohit Chauhan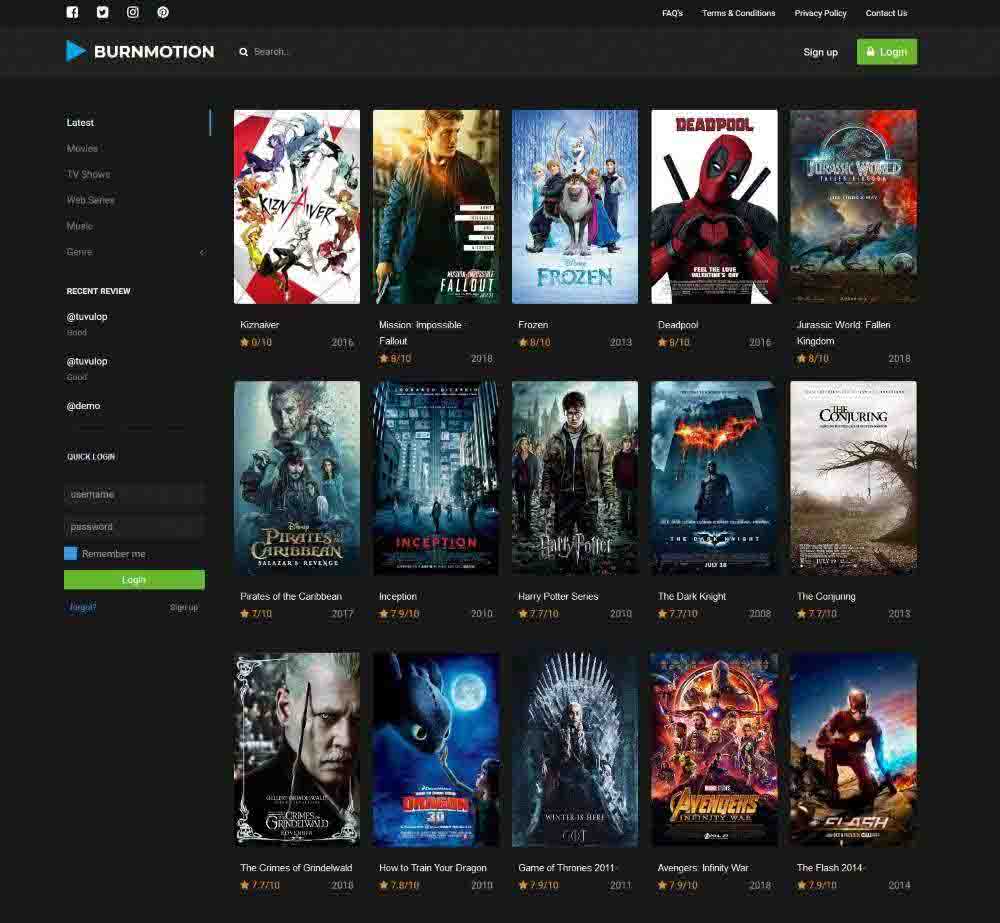 BurnMotion is an affordable Netflix script with which you can create a streaming site. Its features include a fully responsive design, a high degree of search engine optimization, and 24/7 support. Plus, the admin panel allows you to manage both content and users easily. In case you're on a tight budget but still want to have a reliable script, then BurnMotion should be your choice.
Final Remarks
As you might have noticed, there are numerous Netflix clone scripts online with different pricing and features. Thus, you must take the time to understand what each of them can give you and how they will perform. Don't be shy to ask the developers any questions that come to mind — after all, the last thing you want is for your investment to be in vain.
Plus, your goal is to make sure your visitors regularly come to your site and bring their friends. If you don't get the right Netflix script, your website will suffer. As a result, visitors could complain and ultimately leave, never to come back.
If you haven't made a streaming site before, you should check out this guide on how to create a movie website. It will walk you through each step in detail and provide some tips.
Now, it's all up to you. Choose one of the Netflix clone scripts from this list and get started with your own movie streaming website.