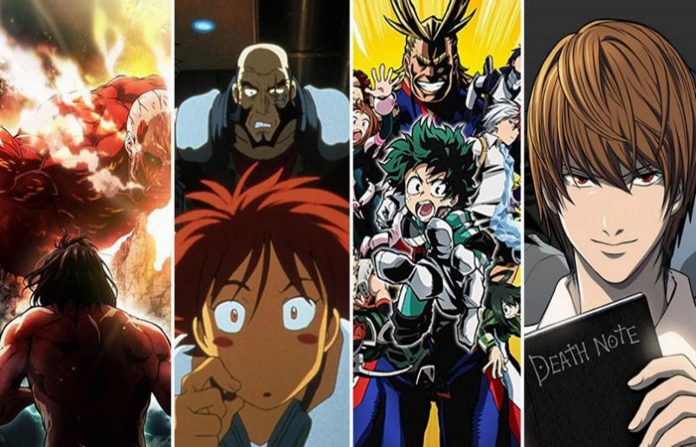 If you're interested in starting your own anime streaming website, then you have come to the right place. There are many ways you could go about it, but one of the easiest and most cost-efficient methods is to use an anime streaming script. An anime website script will significantly hasten the process of building your content library and growing your user base. 
Of course, you could use WordPress if you're more comfortable with it. If you are, then you should definitely check out the best anime WordPress themes. There you will find 25 fantastic templates you can use with WordPress. Plus, if you're looking to make some extra income on the side, an anime streaming site can be plenty profitable.
What is an Anime Streaming Script?
An anime streaming script is a complete package. It will give you both the front-end and back-end of a website, and it will be ready for use right away. Often, you don't even need any coding knowledge to set it up. Also, you could depend on the developers for support if anything happens. 
Furthermore, they have specific features that are crucial for the success of your anime streaming website. In fact, the most critical functionality is the ability to update your site with the latest anime automatically. Plus, you will need to get older ones as well. Continually updating your content library will make sure people return to your site. 
Use Offshore Hosting
It is imperative to use an offshore hosting service. Unless, of course, you want your new venture to be short-lived. When it comes to websites that deal with copyrighted content, you will have to expect DMCA complaints at some point.
Naturally, you won't receive them the moment you publish your site. Rather, when it starts to gain more traffic and popularity. Thankfully, it's not that hard to find an offshore host. In fact, you could browse among the best ones available to find your match.
However, you must not skip on your due diligence. Make sure you properly check each service, and that it has all the features you might need. It can be pretty hard sometimes to swap hosts without having to shut down your website for a while. 
Anyway, if you want to save yourself some time, go straight for AbeloHost. They are a Dutch hosting provider that offers excellent service and price. Plus, you can freely upgrade or downgrade your plan as the need arises. 
Now then, let's look at the five best anime streaming scripts you can find.
Top 5 Best Anime Streaming Scripts
Actually, you should know something else before going forward with the list. Honestly, there aren't that many specialized anime streaming lists that you can find. Often, repurposing a standard movie streaming script will be better. In fact, more often than not, they will have better design, features, support, and feedback.
Furthermore, it's surprisingly easy to personalize standard scripts into anime themed ones. However, if you do decide to repurpose one, you must make sure it can autonomously upload more anime to the site. Otherwise, you will have to spend most of your day just uploading content manually. With that in mind, let's check out the anime website scripts. 
MTDb by CodeCanyon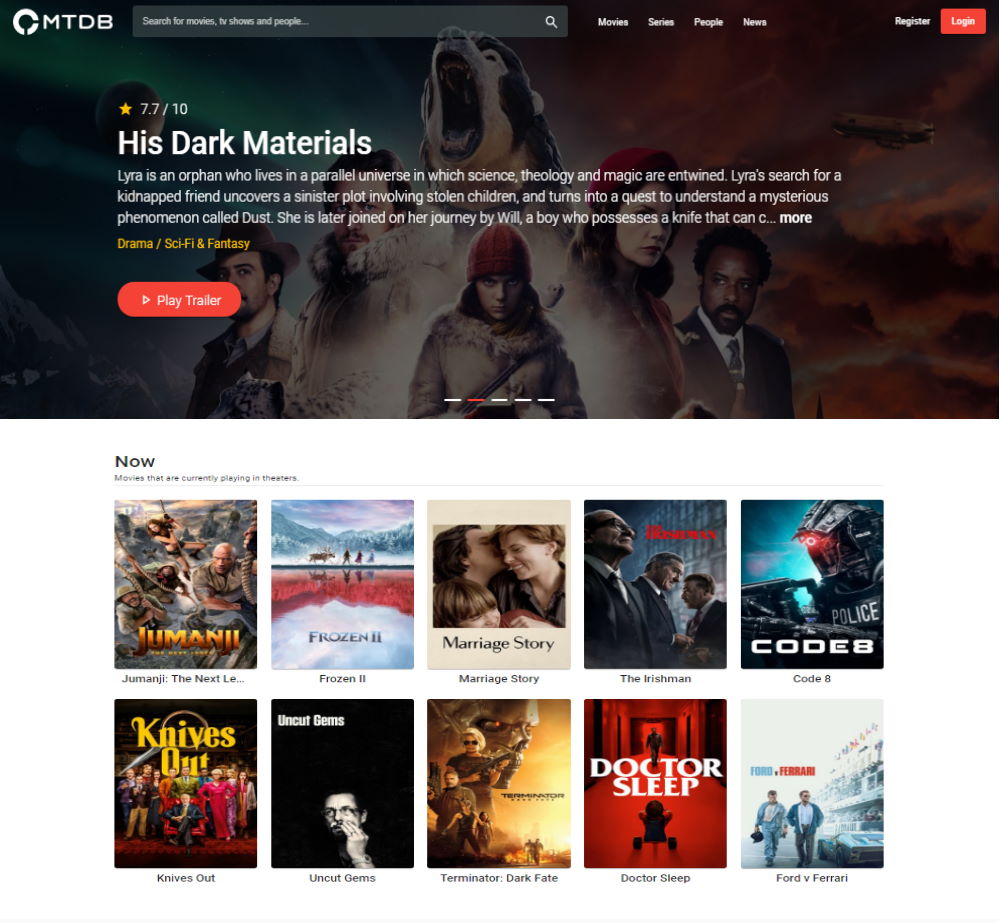 MTDb is a multipurpose movie and TV platform you can modify into an anime streaming website. It takes the first place because it provides a higher value for an affordable price. You can set up the script in minutes without any coding knowledge. Plus, it has the crucial ability to add more anime to your library autonomously. 
Furthermore, you will receive a professional and responsive design that will please the eye. Also, it's surprisingly easy to personalize any aspect you wish. Then, you have multiple value-added features that will make maintenance a breeze. You can fully automate the homepage slider to show the most popular anime. 
Additionally, you can offer related titles to keep users longer on the site. You can also store and display all the information related to the show. Users will enjoy the ability to rate and review any anime you have in your library. In case you're targeting non-English speakers, the script can be easily translated into any language.
In addition to that, you can place SEO tags on each page to be more discoverable. The ability for users to create accounts using their social media profiles is also included. Finally, the integrated ad slots will make it that much easier to monetize each page and earn some cash.
Anime Script by 123Stream CMS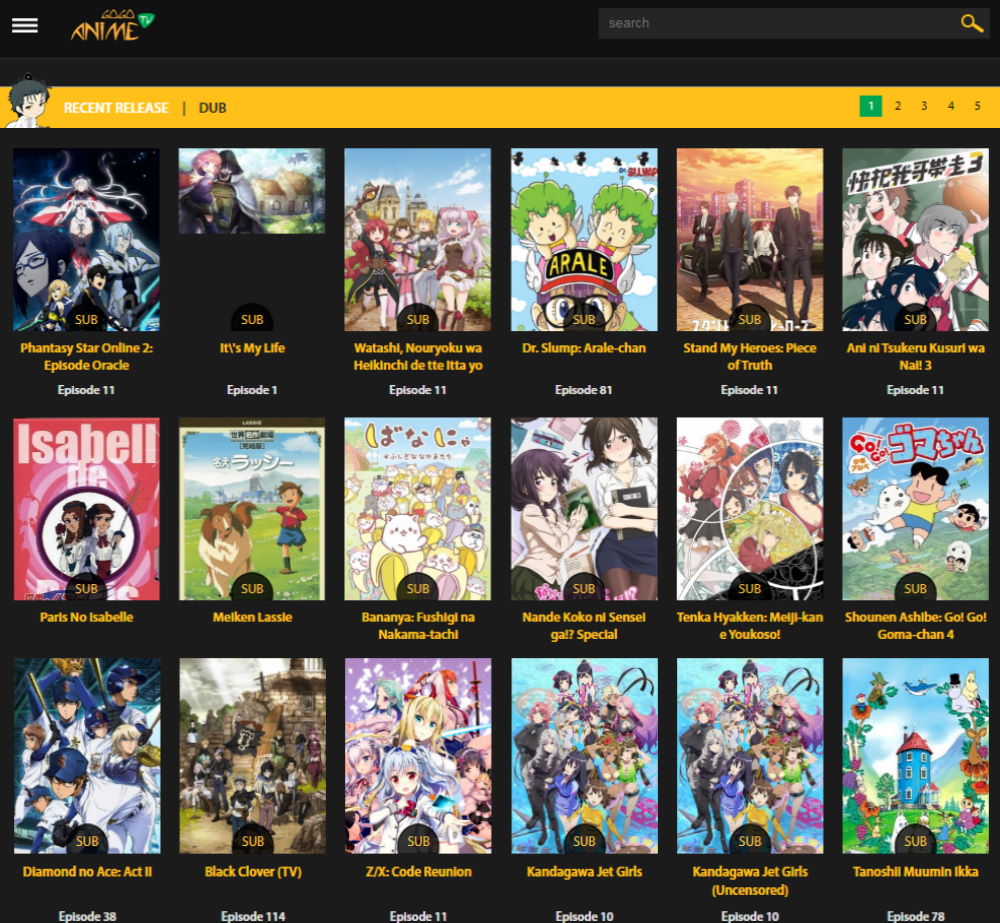 Anime Script is a great anime streaming script that is a clone based on gogoanime. In fact, you will get the design and features. The team behind this second entry has plenty of experience with making scripts. On their website, you can find a couple of more clones made for different types of sites. 
Overall, the best feature of this anime streaming script is the included database. That's right; you will get 7,500 ready-to-be-used anime included with your purchase. By itself, that is plenty of reason to use it as your content management system.
Additionally, you will be able to automatically add new anime and their episodes as well as get everything installed for free. Then, you have six alternate streaming servers to ensure your users won't have any problems while viewing their favorite shows. 
Furthermore, you will have an easy time getting found by both search engines and people thanks to the search engine optimization feature. Plus, you can opt for the developers to set up Google Analytics for free. Finally, you have 100% buyer protection if you're not satisfied.
Anime CMS by AniscriptStudio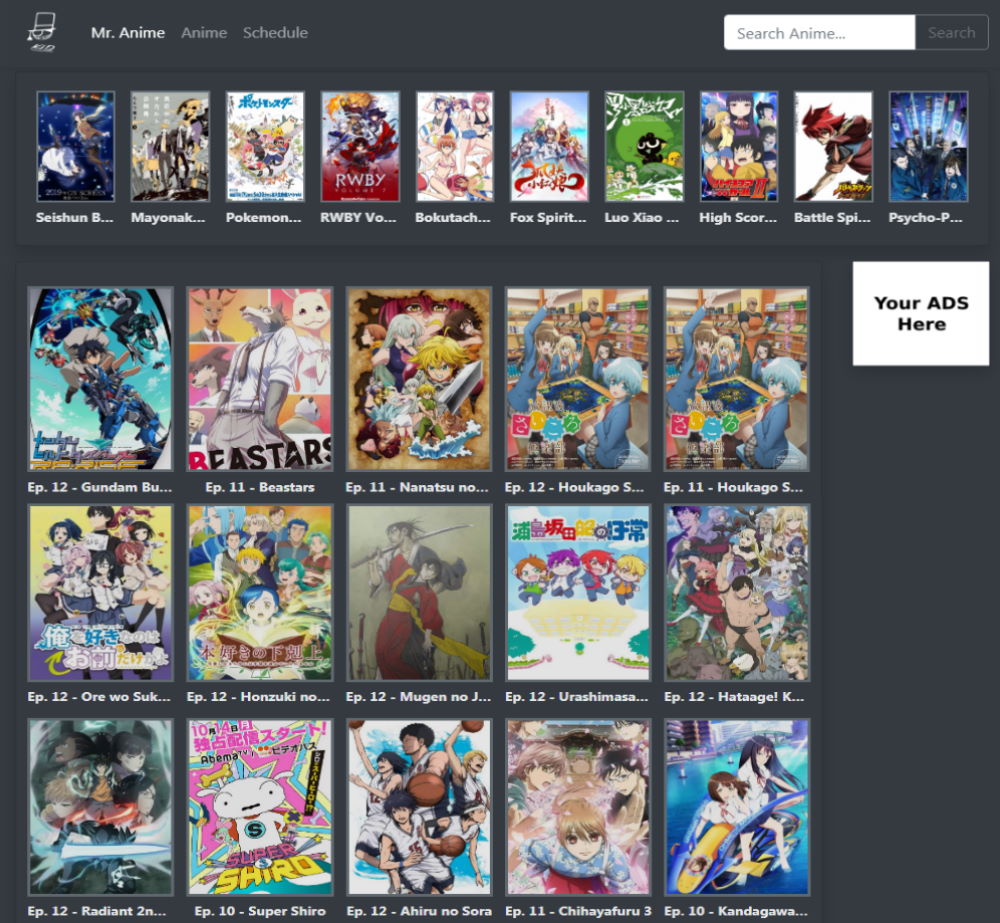 AnimeCMS is a practical anime streaming script that has the best price possible – zero. Although it's free, it has all the features you might need. You can easily automate the uploading process thanks to the TMBd integration, and generate description information from IMDb. 
In addition, it has a responsive design and SEO optimization. It will also be effortless for you to set up a list page of all the anime you have in your library. Plus, the built-in cache will make sure your site is running at top speed. If that's not enough for you, the script also supports the Autoptimize plugin to improve performance further.
Then, the available widgets will let you add different sections as you wish. Finally, AnimeCMS comes with ad space just waiting for you to use it. Of course, the developer made sure it's easy to manage all the ads on your site as well.
OVOO by CodeCanyon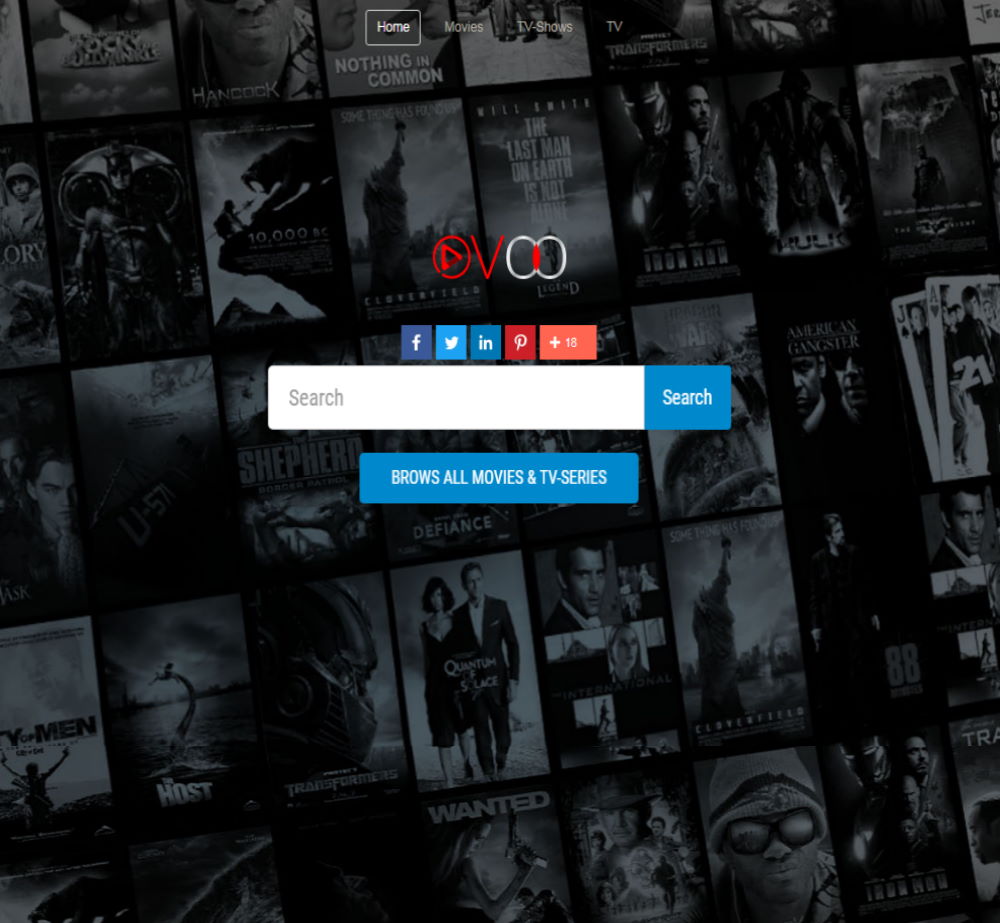 OVOO is another multipurpose CMS you can use as an anime streaming script. Of course, it can automatically import movies, TV shows, and anime from TMDb. Also, you can embed from third party sources. Otherwise, it boasts some other great features as well. 
If you want to add a subscription system, it comes built-in with the script. Plus, users can use multiple payment options for their convenience. Furthermore, you can create unlimited seasons and episodes, a nice perk for the anime with a large number of them like One Piece, Naruto, Dragon Ball, and so on. 
Furthermore, the built-in ad management system makes it super easy to monetize each of the numerous pages of your site. Plus, users can use their social media information to create an account and login. You can also easily create a newsletter to share updates and news with your audience. 
If that's not enough, users can request anime that still aren't available on the site, as well as an easy way to manage these requests. Finally, Chromecast functionality is available to your users for an optimal viewing experience.
AniCMS: KuroAni Layout by AniCMS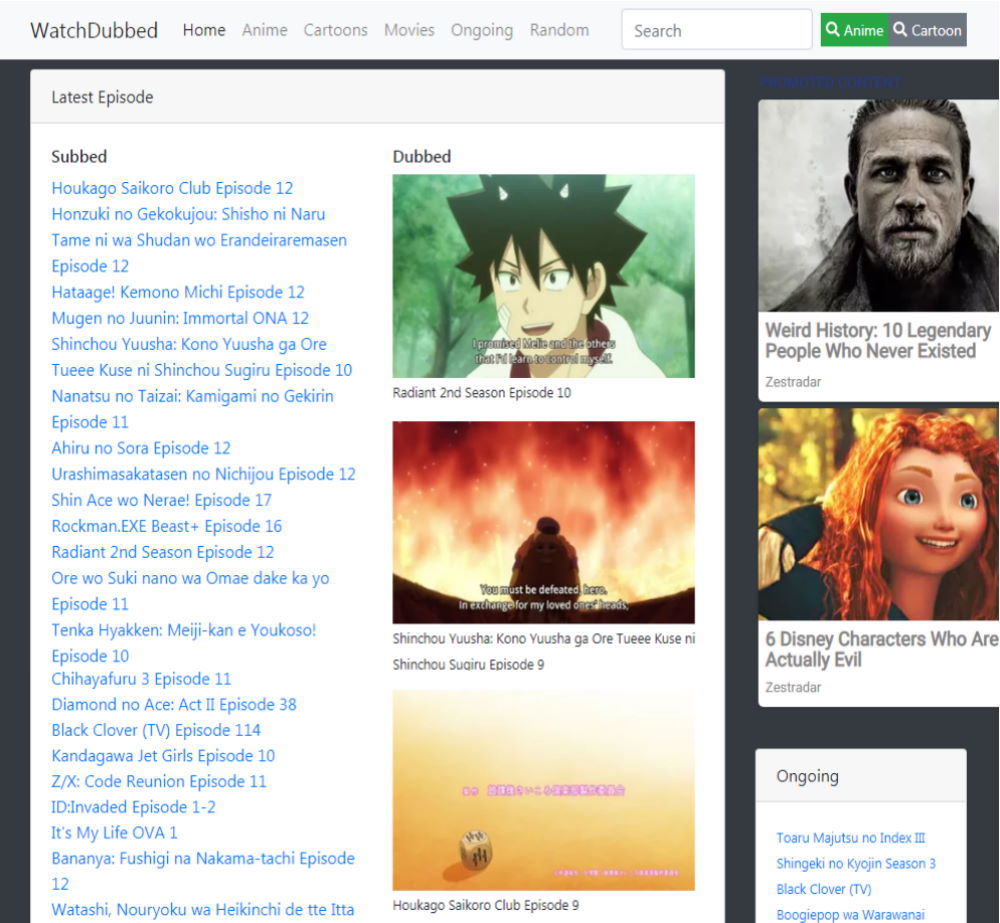 The KuroAni variant of AniCMS's line of anime streaming scripts is a great choice. On the developers' website, you can find a couple of different possible designs you can choose from. However, the core features remain the same; the only difference is the overall design. It's also straightforward to set up the script, and of course, you can fully automate the anime upload process. 
Naturally, any of the available script layouts is fully responsive and optimized for fast page loading. Additionally, you will receive 12 months of free updates and support for your site. Plus, you don't require a MySQL database, since the script is made entirely in PHP. 
Furthermore, the multiple streaming mirrors will make sure your users have a smooth watching experience. Then, if they like the anime streaming site you have built, they can make their own profiles. Of course, bookmark and watch later functionality for their favorite anime is also available. Overall it is a versatile anime streaming script.
Final Remarks
You're now equipped with the necessary knowledge to start your own anime streaming website. All that's left is for you to choose and get building. In case you have no idea how to make an anime streaming website, you can read an article on how to make a movie streaming site. Honestly, the process is almost exactly the same; the significant difference being the type of content you will offer. 
Anyway, you need to choose which anime streaming script you will use carefully. The design and available features will play a crucial role for both you as a webmaster and your visitors. However, keep in mind; your content library will often be the deciding factor for your anime streaming website's success. 
Thus, to repeat, a way to automatically add new content to your site is the most crucial feature you will need. It will enable you to focus on improving the user experience instead of adding new anime all day every day. 
If you want to repurpose a script to make an anime streaming website, you can also check out the best movie streaming scripts for a curated selection.